D-Link DIR-868L Wireless AC1750 Dual-Band Cloud Router Review
By
D-Link DIR-868L Wireless 802.11ac Tests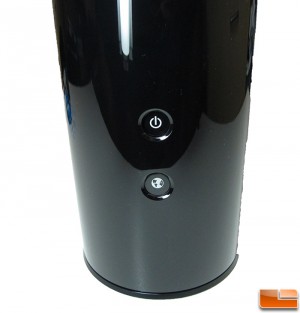 For our next test, we turned off the built-in Wi-Fi on our Alienware M17XR4 and connected it to a Netgear R6300 802.11ac Router configured as a Bridge to each of the wireless AC routers in our test suite. Lets check out what true 802.11ac wireless networking can do. Again, we used LAN Speed Test (LST) to check the throughput of our 1MB and 100MB data packets.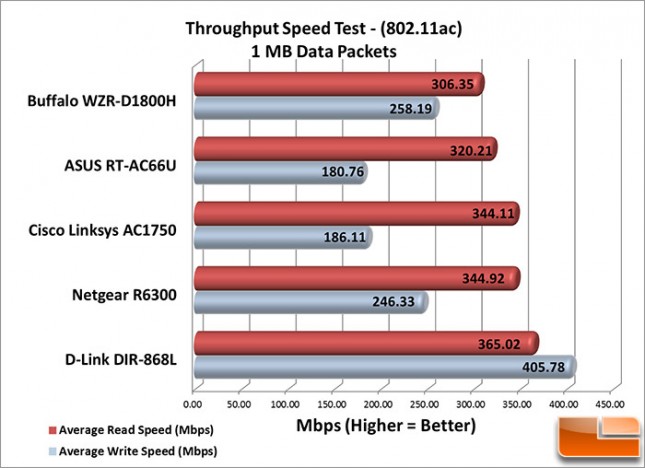 Benchmark Results: Now we get to see how these routers do when used in a pure WiFi-AC environment. Normally, routers shine with unbelievable speeds, and today is no exception. The D-Link DIR 868L shows us the fastest speeds that we have ever measured with Average Read speed of 365Mbps which is about 6% faster than the Netgear R6300, one of our favorite AC-routers. The D-Links Average Write speed comes in at a blistering 405Mbps, 57% percent faster than the Buffalo WZR-D1800H.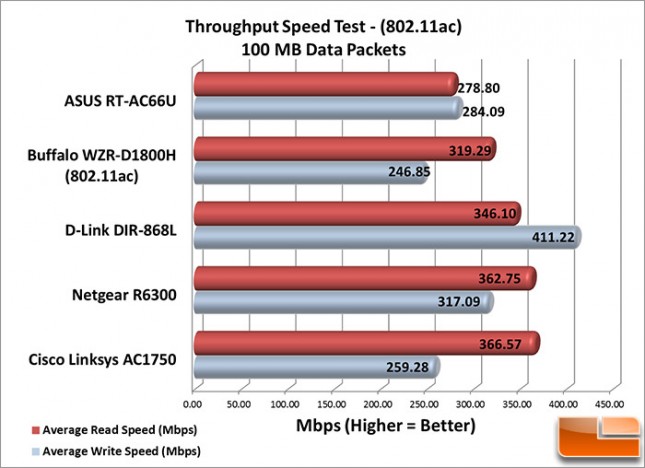 Benchmark Results: We like to look at packet sizes of 100 MB because it emulates well data that is associated with multimedia traffic in your network. From our test results, the D-Link DIR-868L will be an excellent choice to stream this kind of data. The average Read Speeds of the 868L come in right where some of our top-tiered routers have measured, but the Average Write Speed for the router leads the way with a score that is almost 30% faster than its nearest competitor, the Netgear R6300.