Cooler Master MasterPulse Pro Gaming Headset Review
By
Cooler Master MasterPulse Pro Gaming Headset
Back in 2011 I had the opportunity to review a headset that stood head and shoulders above the rest at the time the Cooler Master Sirus Storm 5.1 Surround Headset. Today we are taking a close look at the next generation of the cooler Master gaming headset line, the MasterPulse Pro Gaming Headset. Cooler master is known around the world as one of the leaders in PC cases and cooling, but these days they are known for their gaming peripherals as well. The MasterPulse Pro Headset comes to the market with a retail price of $99.99 shipped on Newegg or $109.99 shipped on Amazon. Not a bad price for a high end gaming headset that also comes with a 2 year warranty and durable construction and not to mention virtual 7.1 Surround Sound. This is a headset that is made to last you for years of gaming, movies and music.
The MasterPulse Pro Headset is aimed squarely at the gamimg and enthusiast market. With bigger drivers than the Sirus series of headsets coming in at 44mm as compared to the Sirus which boasts 40mm drivers. The MasterPulse Pro has its sights set on sound quality and performance. Because lets be honest, who wants to sit down for a long session of gaming, music or movies with a sub par sounding headset? Not me.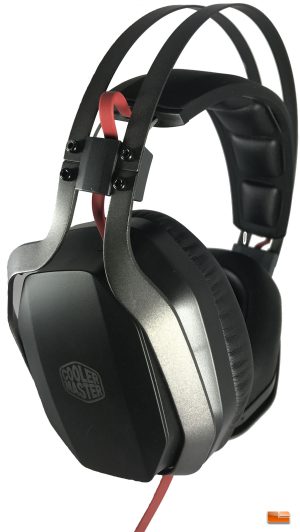 So as we venture further into the good and the bad of the MasterPulse Pro Headset lets take a quick look at the spec's and the features of the MasterPulse Pro and then from here we can go ahead and see if it lives up to the hype and the quality and lasting impact the Sirus series had on gamers and enthusiasts alike.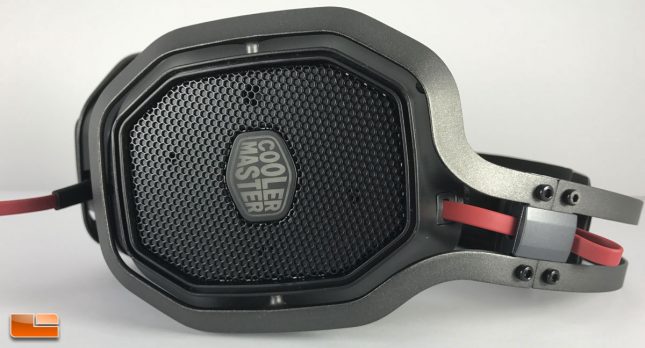 MasterPulse Pro Headset Specifications
Earphones
Driver: 44mm driver
Frequency Response: 20~20,000Hz
Impedance: 50
Sensitivities: (@100Hz) 118dB 3dB 109dB 3dB (bass off)
Max output power: 100mW
Cable Length: 2m
Connector: USB gold-plated
Microphone
Pick-up Pattern: Omni-Directional
Frequency Response:100~10,000Hz
Sensitivity: -34 3dB (0db = 1V/pa.1KHz)
Signal to Noise Ratio: 50dB or more
Features
7.1 Virtual Surround
Bass FX Technology
Inline Control Box
Extreme Comfort
Removable Side Panels
Full RGB Color Customization
Let's take a quick look at the packaging of the Cooler Master MasterPulse Pro gaming headset!