Axentra HipServ 2.0/Marvell Sheeva Plug – $99 Plug Computing
By
The $99 HipServ Plug Computer
Our lives have steadily been advancing from analog forms of storage like tape cassette movies and paper photos to digital movies and photos. Along with this digitization of our lives we are now sharing these sentimental bytes with friends and family via the Internet. When deciding on how to safely store these precious moments, a NAS typically comes to mind. Axentra has taken the idea of the NAS one step with their HipServ Plug that we showed you back in February 2009. Unlike the standard NAS, the HipServ Plug features a low-power microprocessor and a functional operating system running an HTTP server. With this HTTP server Axentra has opened up access of your HipServ from your local network to the Internet. This blend of software and hardware has made it possible to stream movies and music from your home NAS while on the road and to share photos and movies with friends and family.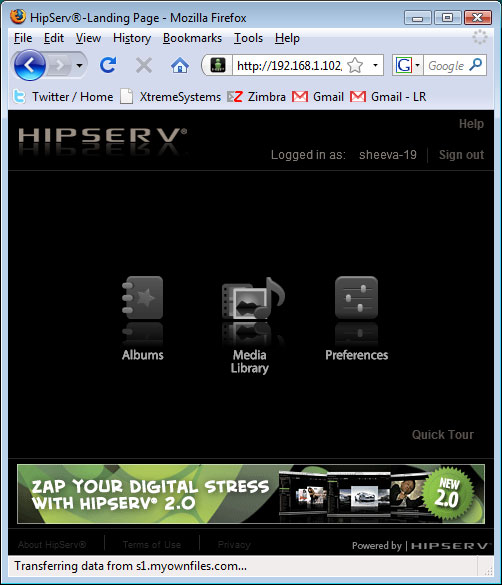 The HipServ Plug is a diminutive plug computer that comes well equipped. Based around Marvell's Kirkwood System-on-Chip processor, the HipServ Plug features a 1.2GHz Marvell Sheeva CPU, 512MB of NAND storage memory, and 512MB of DDR2 system memory. In addition to all this hardware, the SheevaPlug supports Gigabit ethernet for networking and a USB 2.0 port for the attachment of USB hard-drives and flash drives for storage. For sharing content, the HipServ Plug is visible as a network drive to both OS X and Windows computers and UPnP devices like Sony's Playstation 3 and Microsoft's XBox 360. Additionally the HipServ hosts all music files as an iTunes server, making media sharing even simpler. A point that Marvell has been pushing with their Plug computers are the energy efficiency achieved for the application at hand. A traditional computer would use perhaps 50 watts to 150 watts versus the HipServ Plug utilizing a mere 5 watts. The HipServ Plug will use less power than the hard-drives you attach to it, just to give you an idea of how efficient this is.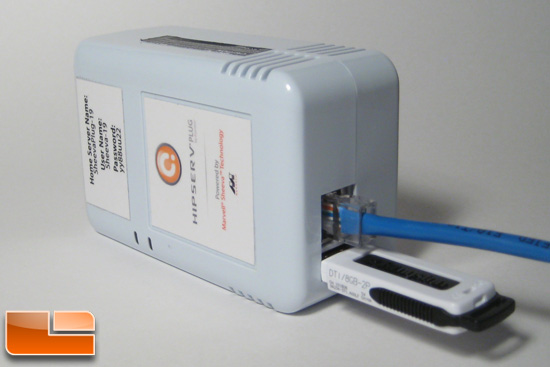 Below is the block diagram for the HipServ Plug. The Sheeva CPU is based on ARMv5 architecture and is capable of running any operating system that features support for the ARM9 processor. Included on the HipServ Plug is a modified version of Red Hat Linux Enterprise that has been locked down so that the system cannot be compromised. Due to the device being connected to the Internet, Axentra has gone through many steps to insure security. Because of this the device doesn't have a way to gain root control which means you currently cannot install custom applications on the HipServ Plug.