Axentra HipServ 2.0/Marvell Sheeva Plug – $99 Plug Computing
By
Inside The HipServ Plug Computer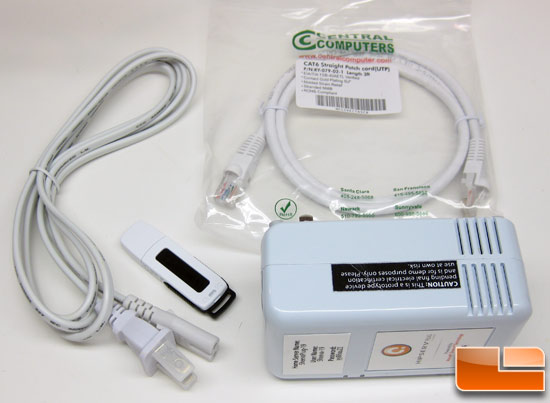 At the moment the SheevaPlug DevKit is available in a version for U.S. wall sockets only, but a power adapter can be used to adapt kit to work in other countries. The SheevaPlug DevKit includes a USB cable, Ethernet (cat 5) cable, CD Containing Software and Documentations. Our kit also included an 8GB USB key that was pre-formatted to be used with the SheevaPlug DevKit.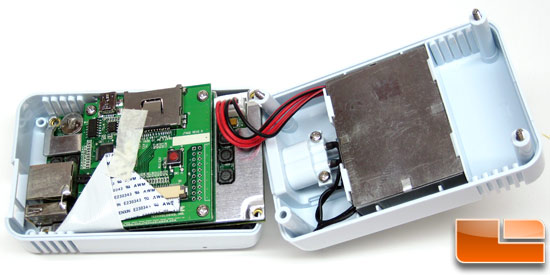 Since many of our readers have never seen the inside of a plug computer, we decided to open up the SheevaPlug to see what was inside.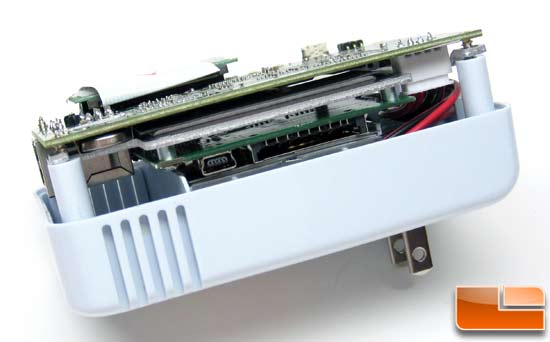 On this side of the computer you can see the mini-USB port and the SDIO slot. The SDIO slot could be used for wi-fi, GPS, or additional storage through an SDIO memory card. You can also see that the Marvell SheevaPlug sports a two pronged outlet.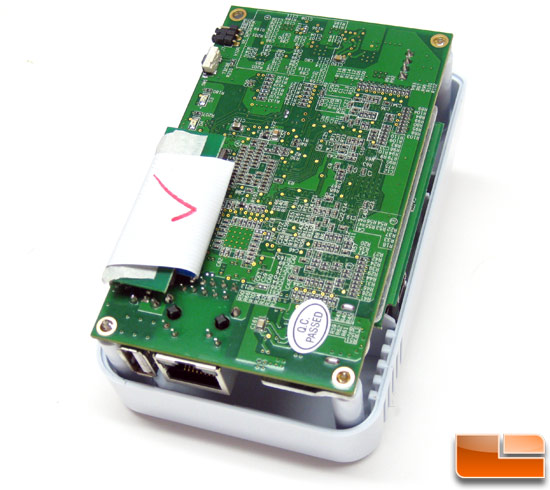 Thaking a look at the plug with the bck panel removed doesn't show much, but you can clearly make out the NIC and USB port along the bottom edge.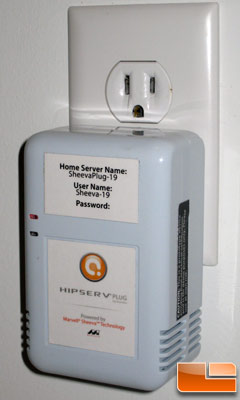 Not much more is to be seen inside, so it was bolted back together and plugged back into the wall. As you can see the 110mm (L) x 69.5mm (W) x 48.5 mm (H) plug computer is small and only covers one plug in a single gang power box.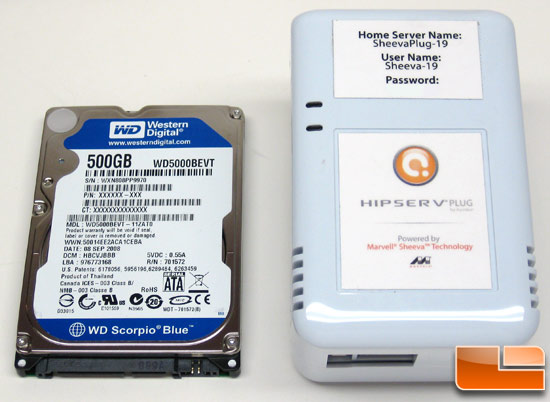 If only there was an easy way to put a 2.5″ SATA notebook hard drive inside one of these!