ASUS Z97-Pro Wi-Fi AC Intel Z97 Motherboard Review
By
ASUS Z97-Pro Wi-Fi AC Intel Z97 Motherboard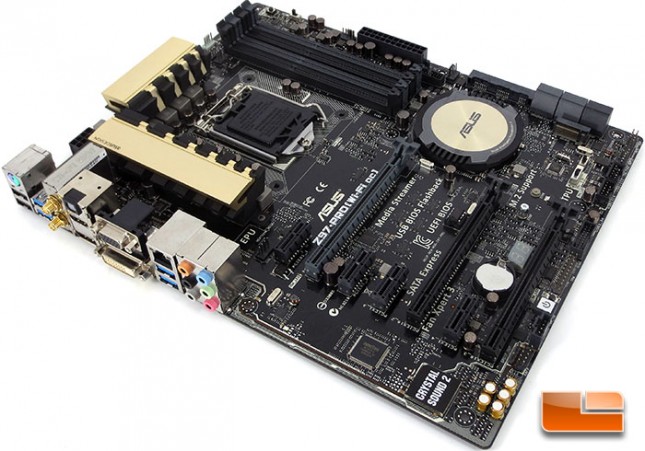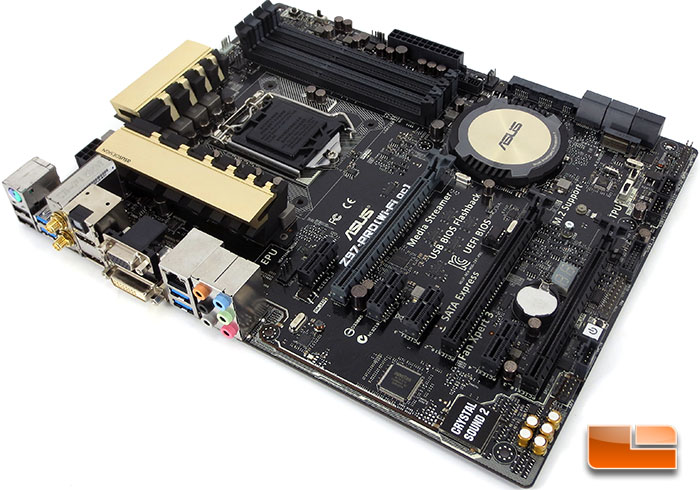 A couple of days ago, ASUS began unveiling their latest Intel Z97 motherboards to the world. We were given the chance to look at the ASUS Z97-Pro (Wi-Fi ac), though we couldn't show any of the performance benchmarks at that time. Well that time has passed and you can now purchase Intel Z97 motherboards at Newegg. Today we are going to run through our gambit of tests and put the ASUS Z97-Pro [Wi-Fi ac] through its paces. There are a handful of reasons that may make the jump to the Z97 platform worthwhile, if you are already rocking an Intel Haswell system. Though if you're looking to jump into the Intel Haswell boat, there's no reason to not go with the latest and greatest chipset.
In addition to ASUS jumping ahead of everybody to show off their Intel Z97 motherboards, they have also released the prices for a handful of their boards. The ASUS Z97-Pro [Wi-Fi ac] that I have in my grubby little mits, will hit the street with a price tag of $219.99. For most that's a pretty solid price point for the features that are offered. The top board that has been announced at this point is the ASUS Z97-Deluxe (NFC & WLC) for a paltry $399.99. That particular Intel Z97 motherboard from ASUS will include both NFC and a wireless charger.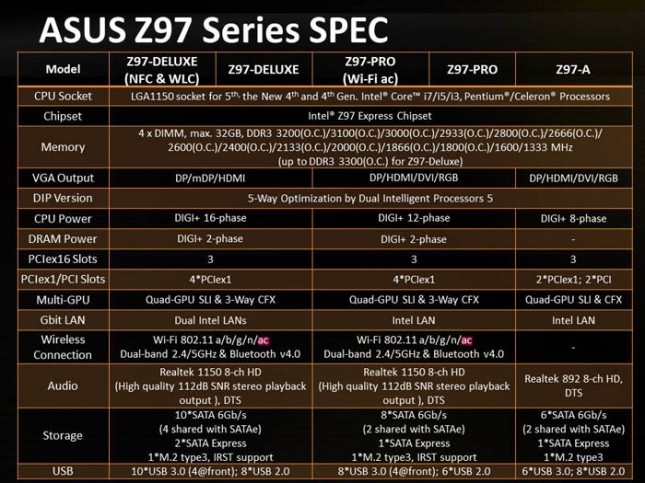 The ASUS Z97-Pro [Wi-Fi ac] is a pretty well stacked motherboard for the price. As you go up and down in the ASUS product stack there are going to be some differences and ultimately you're going to have to decide which of the ASUS motherboards in going to be right for your needs. These days it seems that Wi-Fi is almost a must on a motherboard, and as the name suggests the Z97-Pro [Wi-Fi ac] includes Wireless ac capabilities. As fast as Wireless is, I'm still a fan of wired connections, but that's not always practical for everybody.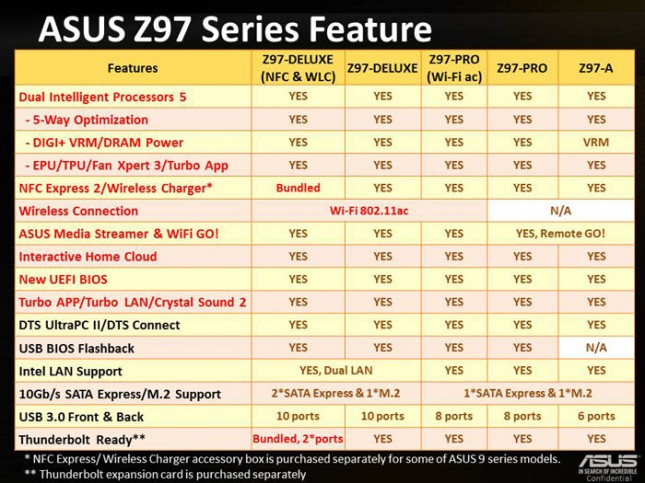 We aren't going to go into much depth about the ASUS Z97-Pro (Wi-Fi ac) since we just took an in-depth preview of it here. Let's take a look at the board and then put the ASUS Z97-Pro (Wi-Fi ac) through its paces.