ASUS Vivobook S500CA 15.6 inch Ultrabook Review
By
CPUz, GPUz, & Windows Experience Index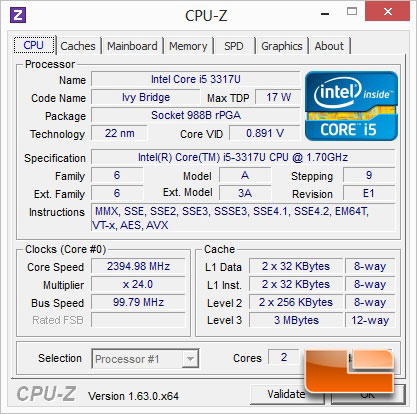 The ASUS S500CA uses a processor that we have become intimately familiar with over the past few Ultrabook Reviews. The ACER Aspire S7 and the Cyberpower PC Zeus M2 have both used the Intel Core i5 3317U dual core processor. The i5-3317U is a great overall processor for ultrabooks as it offers a super low TDP of only 17 Watts, and with a base speed of 1.7GHz plus turbo up to 2.6GHz it is certainly fast enough for day to day tasks.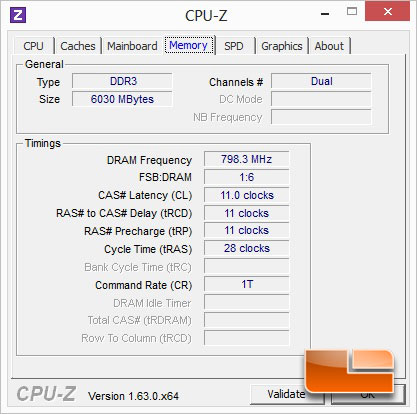 ASUS is running 6Gb of dual channel DDR3 DRAM running 11,11,11,28,1T timings inside the S500CA Ultrabook.
The first slot is a 2GB SODIMM of Samsung DDR3, while the remaining 4Gb of DDR3 DRAM is built onto the motherboard.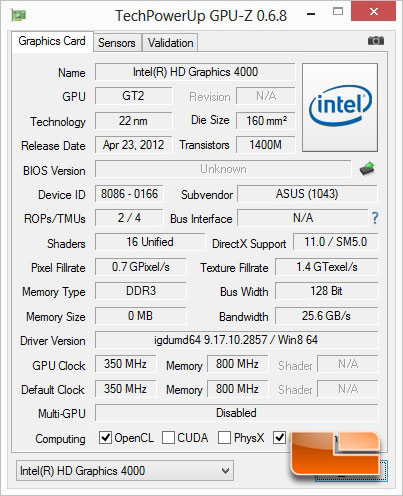 Like many of the ultrabooks, the ASUS S500CA is running the Intel HD Graphics 4000 from onboard the Intel Core i5-3317U 'Ivy Bridge' processor.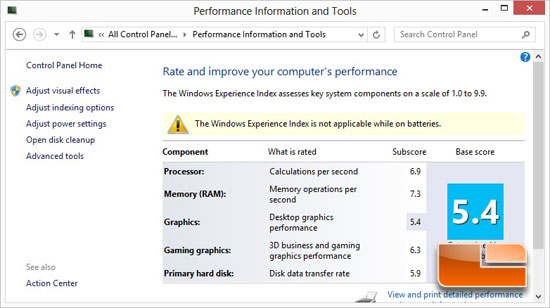 The ASUS S500CA Ultrabook hits 5.4 on the Windows 7 Experience Index (W.E.I.). The Windows Experience Index certainly isn't the end all of benchmarks, but it can be a reasonable indicator of the weak point of a system. In the case of the ASUS S500CA, it's the Intel HD Graphics 4000 which hit the low score of 5.4.