ASUS Vivobook S500CA 15.6 inch Ultrabook Review
By
External Features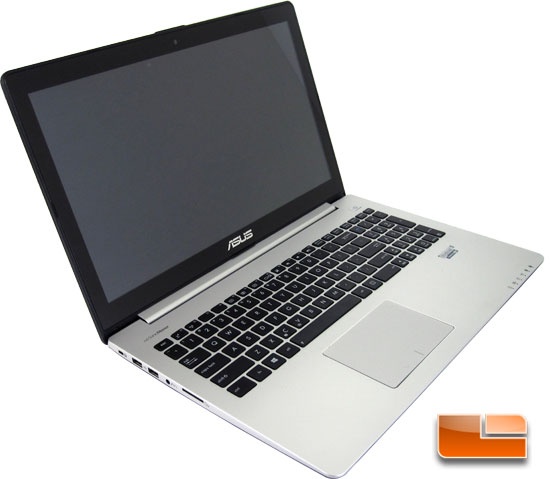 As a whole package, the ASUS S500CA is a great looking piece of art. The S500CA is comprised of two colors that do a great job complimenting and contrasting each other. The monitor border and back of the display are both black as well as the keyboard keys while the frame around the keyboard is silver. This provides a great look to the ASUS S500CA.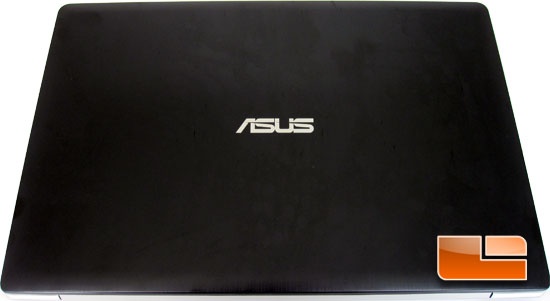 The back of the display is dressed up in black with the ASUS logo in silver, it stands out but isn't over stated.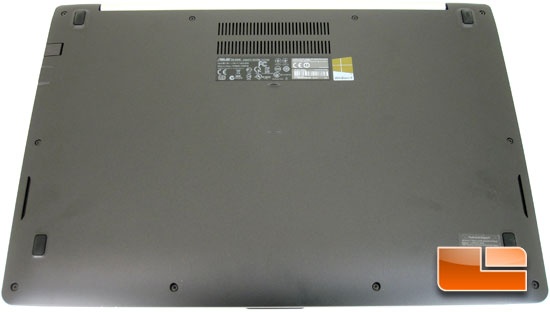 Underneath the ASUS S500CA there isn't much exciting to look at. Near the top of the photo we can see the ventilation for the cooling, each corner has a rubber foot that wont mar the surface. Along the edges there are ten screws that hold the cover of the S500CA on. I used a simple set of jewelers screwdrivers from Home Depot to remove the screws, if you need to get in there for any reason. Once the screws were removed I carefully pried the edges to separate the two halves.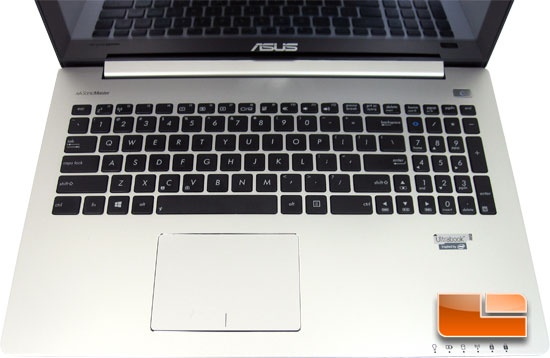 The ASUS S500CA Ultrabook uses a full keyboard with number pad.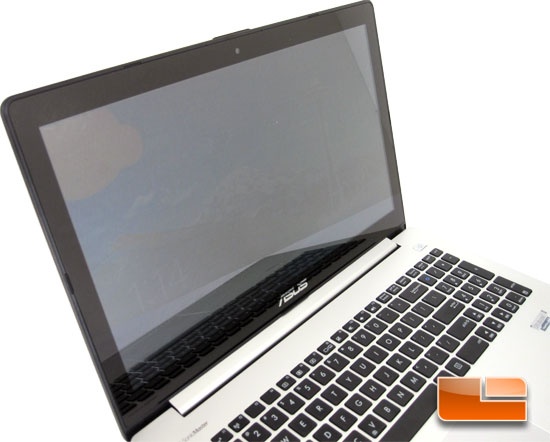 The ASUS S500CA Ultrabook has a 15.6 inch LED backlit display that uses a resolution of 1366×768. It's a capacitive touch with multitouch capabilities. Just above the display is a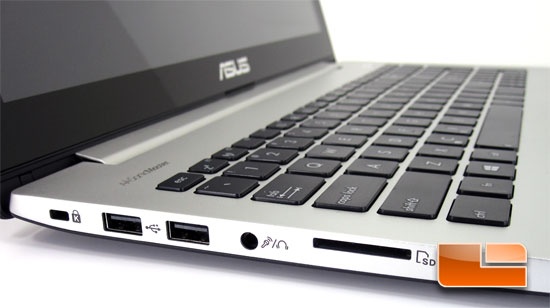 The left side of the ASUS S500CA features a pair of USB 2.0 ports, a single 3.5mm audio jack for either a microphone or headphones, and a 3 in 1 SD Card reader.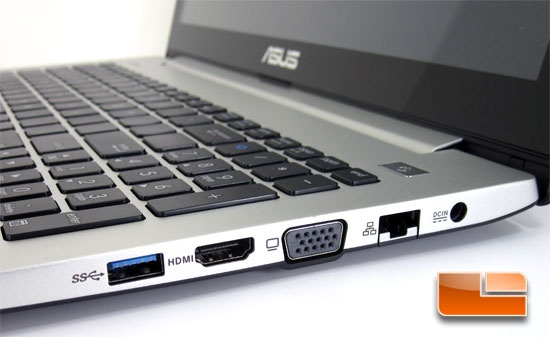 The right side of the ASUS S500CA features a single SuperSpeed USB 3.0 port, HDMI, 15pin D-Sub, RJ45 Gigabit Ethernet, and the DC power plug.