ASUS Vivobook S500CA 15.6 inch Ultrabook Review
By
Inside the ASUS Vivobook S500C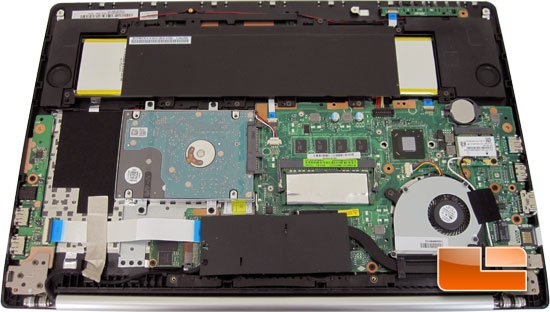 Pulling the back of the ASUS Vivobook S500CA off is simply a matter of removing the ten screws around the edge and carefully prying the back off. Once that is removed, we have access to most of the internal components.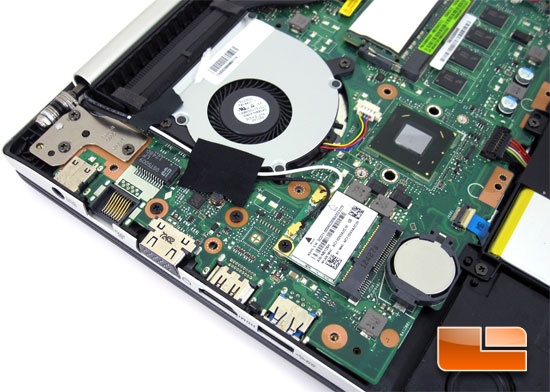 Above we can see the Wi-Fi and Bluetooth 4.0 mini PCI card, CR2032 battery, and the single fan to keep the Vivobook cool. The wireless card is a Qualcomm Atheros AR9485Wb-EG.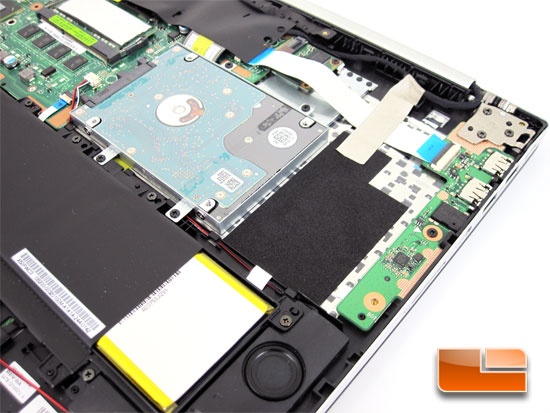 The ASUS Vivobook S500CA has a Hitachi HTS545050A7E380 500GB hard drive as well as a 24GB Sandisk U100 SSD.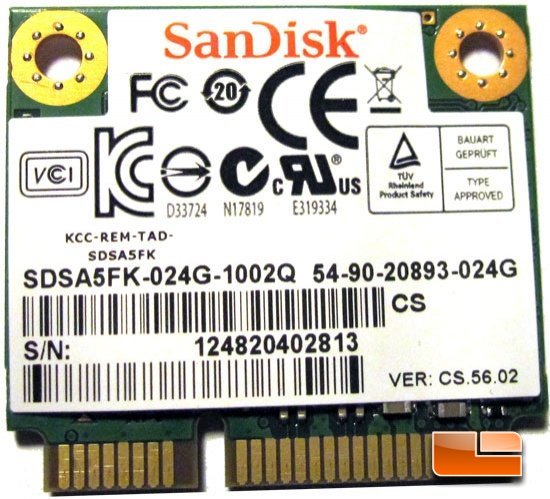 The Sandisk SSD (SDSA5FK-024G-1002Q) is rated for speeds up to 450MB/s read and 350MB/s write. The ASUS Vivobook S500CA only has room for a half height mSATA drive. This doesn't leave a lot of room for an upgrade path down the road.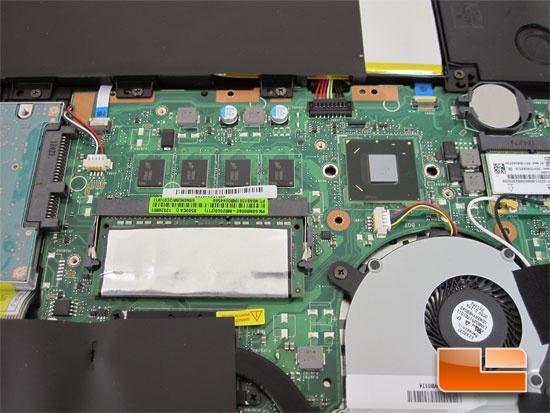 The ASUS Vivobook S500CA has comes to your door with 6GB of memory installed. 4GB is built into the board and can't be removed or changed. The remaining 2GB has been installed into the sole memory slot in the Ultrabook.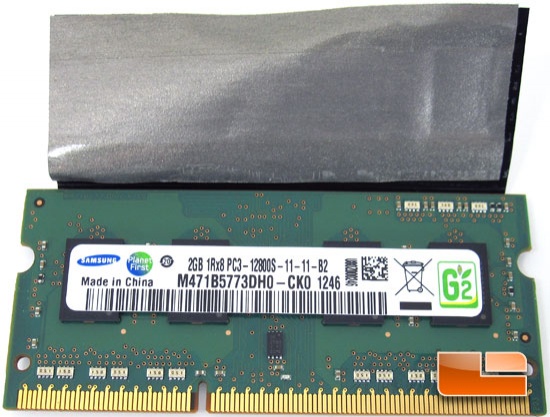 Removing the shielding from the 2GB SODIMM we can see that it is a Samsung 2GB stick of DDR3 1600MHz (M471B5773DH0-CK0).