ASUS Vivobook S500CA 15.6 inch Ultrabook Review
By
ASUS Vivobook S500CA Ultrabook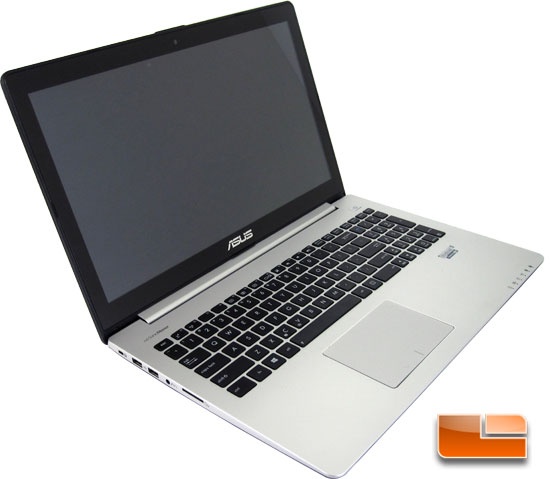 'Stylish metallic design on a touchscreen Ultrabook' is the catch phrase for the latest Ultrabook series from ASUS. The ASUS Vivobook S500CA features some of the latest technologies out there today. At the heart of the Vivobook S500CA is the latest and greatest Intel 'Ivy Bridge' processors, our particular model has the Intel Core i5-3317U dual core processor. Though up to a Intel Core i7-3517U can be installed as an option, or there is also the options for more budget friendly processors in the Intel Core i3 series and ULV Pentium and Celeron processors depending on your need. As I said, our Vivobook has the Intel Core i5-3317U dual core processor, but beyond the 'Ivy Bridge' processor there is no shortage of goodies to cover. Before we get to far into the features of the ASUS Vivobook S500CA, I want to touch on price. I wouldn't have guessed the price of the Vivobook S500CA from the specifications, based on the specs I would have guessed in the realm of $900-$1000 for it. I can happily say I was wrong (I won't admit to that often so mark this one down) and the ASUS Vivobook S500CA is available for only $699!
If you have had a chance to play with the latest Windows 8 operating system you have no doubt come to the same conclusion that I have, it is best experienced with a touch screen. The ASUS Vivobook S500CA is up to the challenge of providing you with the best Windows 8 experience possible. The S500CA features a 15.6″ touch screen that features an all-glass panel. By all glass, they mean edge to edge, or virtually bezel-less. This allows for a smooth transition from outside the touch panel to the touch sensitive area, making gesturing much easier and smoother.
To keep the budget friendly price of only $699 ASUS did have to make a couple of concessions when choosing what parts to use. I don't mean they used low quality parts, then it wouldn't be an ASUS. What I mean is they used quality parts on a budget. Instead of using exclusively SSD's for the storage system, the ASUS Vivobook S500CA uses a hard drive plus a small 24GB SSD for limited Caching purposes.
When you think about ultrabooks, the last thing that comes to mind is audio performance, well at least for me it is. For the design team at ASUS, it definitely wasn't the last think on their mind when designing the ASUS Vivobok S500CA Ultrabook. The Vivobook S500CA features SonicMaster audio. According to ASUS 'SonicMaster brings Audiophile Joy to Notebooks'. The aim is to go beyond just sound and indulge all of our senses. Whether you're listening to your favorite songs, or watching your favorite movie ASUS wants to provide smooth, rich, and detailed sound in everything you do. In an effort to accomplish this feat, ASUS has brought out bigger speakers, resonance chambers and precision-tuned software for pro grade audio!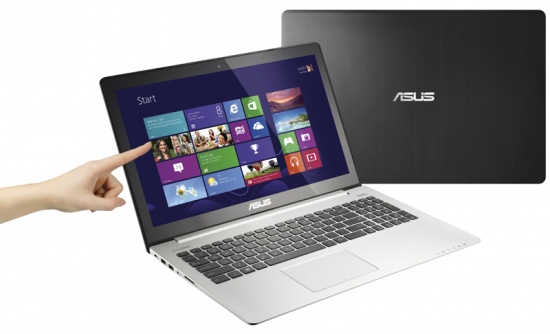 ASUS Vivobook S500CA Ultrabook Specifications
Processor

Intel Core i7 3517U Processor
Intel Core i5 3317U Processor
Intel Core i3 3217U /2365U Processor
Intel ULV Pentium 987 Processor
Intel ULV Celeron 847 Processor

Operating System
Chipset

Intel HM76 Express Chipset

Memory

DDR3 1600 MHz SDRAM, OnBoard Memory 2 GB / 4 GB, 1x DIMM socket

Display

15.6″ 16:9 HD (1366×768) LED Backlight Glare panel

Graphic

Integrated Intel HD Graphics 4000
Integrated Intel HD Graphics 3000
Integrated Intel HD Graphics

Storage

2.5″ SATA 500GB 5400RPM
320GB 5400RPM
24GB SSD Cache

Card Reader
Camera
Networking

Integrated 802.11 b/g/n Built-in Bluetooth V4.0 10/100/1000 Base T

Interface

1 x COMBO audio jack
1 x VGA port/Mini D-sub 15-pin for external monitor
1 x USB 3.0 port(s)
2 x USB 2.0 port(s)
1 x RJ45 LAN Jack for LAN insert
1 x HDMI

Audio

Built-in Speakers And Microphone

Battery
Power Adapter

Output :

Input :

100 -240 V AC, 50/60 Hz universal

Dimensions

38.3 x 25.9 x 2.15 cm (WxDxH)

Weight

2.1 kg (with Polymer Battery)

Security
Manufacturer Warranty

2-year limited International hardware warranty.
1-year battery pack warranty
On-line problem resolution through web interface (BIOS, Driver update)
OS (Windows 8 ) install/uninstall consultation
Bundled software install/uninstall consultation
ASUS software supporting