ASUS Vivobook S500CA 15.6 inch Ultrabook Review
By
Retail Packaging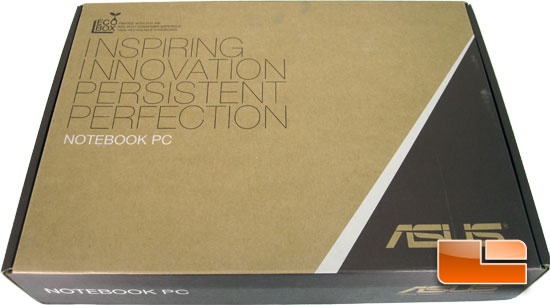 The ASUS S500CA Notebook comes in a rather bland packaging, but it gets the job done. On the front of the S500CA packaging ASUS boasts Inspiring, Innovation, Persistent, and Perfection for the S500CA Notebook. That's a lot to live up to, it's certainly not impossible. While the packaging for the S500CA may be a little on the bland side there is a very good reason for this, it is eco-friendly and ASUS considers it an ECO Box. The ECO Box is printed with Soy ink, made with 80% Post consumer materials and is 100% recyclable. Being green is a huge concern for many in this day and age so every little bit helps.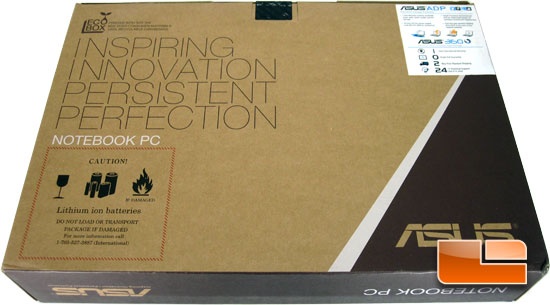 Flipping the retail packaging for the ASUS S500CA over, it is nearly identical to the front. The only difference being the caution notice about the Lithium Ion batteries, and the ASUS ADP (Accidental Damage Protection) and ASUS 360 stickers.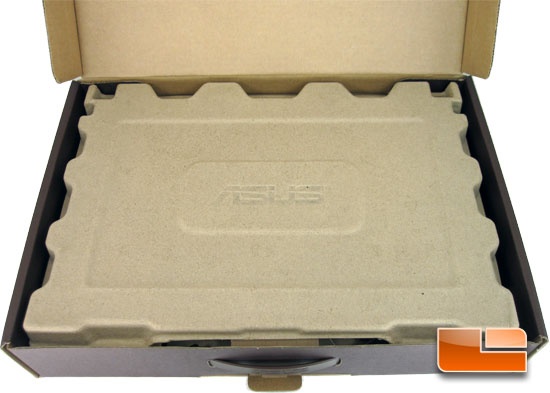 Opening up the retail packaging for the ASUS S500CA Notebook we are presented with an additional layer of protective, recycled cardboard.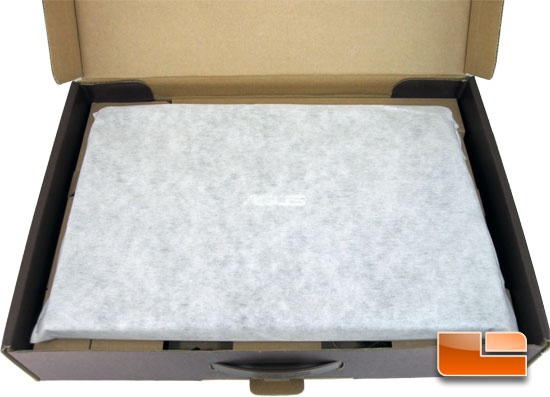 Removing the protective layer of cardboard we can find the ASUS S500CA snugly wrapped in a soft, protective sleeve to prevent any damages from shifting during the shipping process.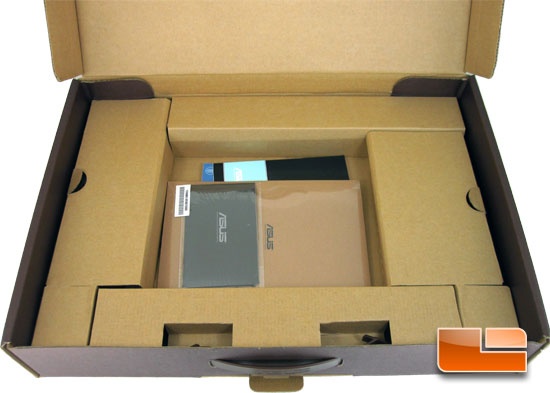 Removing the S500CA notebook we can see the paperwork is tucked in under the notebook, while several compartments contain the accompanying bundle.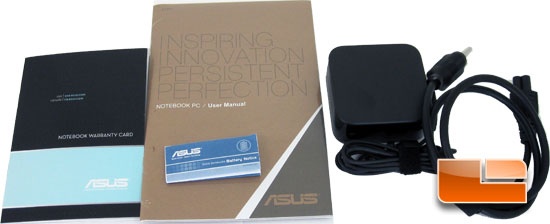 Aside from the paperwork for the ASUS S500CA laptop, the only other item that we received is the AC adapter.