ASUS Prime Z270-A Motherboard Review
By
Final Thoughts and Conclusions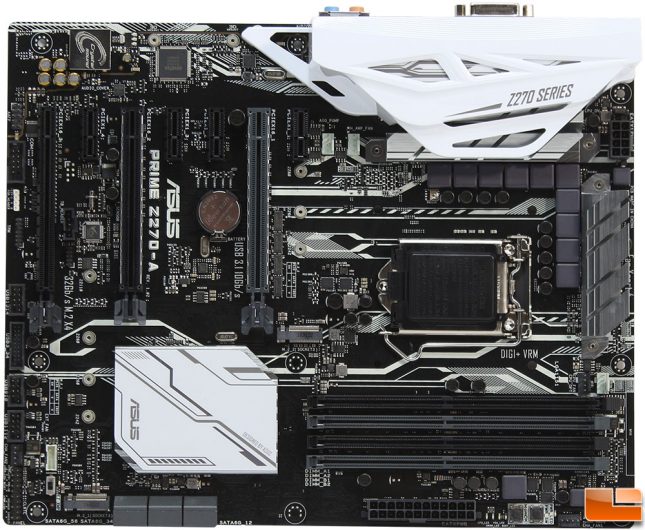 ASUS knows how to manufacture incredible motherboards with all the features that enthusiasts want in a modern system. The ASUS Prime Z270-A touches on nearly every major feature that we like to see. The only major feature we see missing is a LED DeBug code reader. Most modern storage devices are supported; with the exception of SATA Express, but who uses that anyways, graphic cards are supported through 2-Way NVIDIA SLI or 3-WAY CrossFireX, it is capable of using nearly any speed of DDR4 memory. For those that don't care for a lot of RGB lighting on their motherboard, the Prime Z270-A keeps it simple with just a single RGB path lighting for the audio section. You can add RGB LED light strips using the ASUS Aura controller on the motherboard. For $169.00 you are getting a well rounded motherboard for the latest Intel processors, that includes a 3 year warranty.
Performance wise, the Prime Z270-A did exactly what we expected it to with ease. The Intel i7-7700K isn't a huge step up from the previous Intel i7-6700K, so we didn't expect to see a big jump in performance numbers. What we found is that the Prime Z270-A makes overclocking of the system very easy. With the ability to overclock it within the BIOS or through software, ASUS has you covered. Plus, if you are a novice or just want to get a quick boost in performance, ASUS has options to automatically overclock the system. Of course, ASUS doesn't leave out the experts and tinkerer's, there are a large number of options within the BIOS to fully tweak the system to its fullest extent. We were able to get our test system to 5.0GHz, without any issues. With more time and effort, we expect we could get it even higher.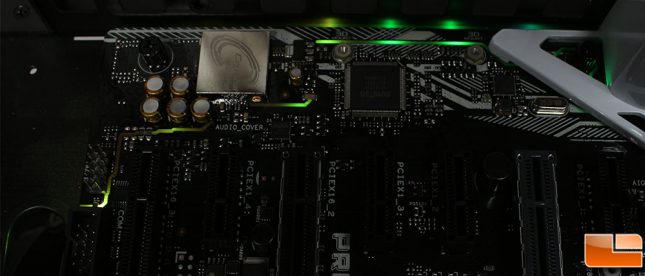 Two known area's of concern when it comes to Intel's latest processor and chipset, power usage and temperature. In both of these we saw an increase over the previous generation, however both were manageable and did not cause any issues. This of course isn't a by-product of the motherboard, just how the processor and chipset are designed. Hopefully, with updates to the system, we will see this improve.
As is always the case with new motherboards, there are refinements still taking place in the UEFI, drivers and software suite. Currently, we tested the Prime Z270-A with 0604, ASUS expects to have an updated UEFI available at launch, but does not expect that it will impact performance. The first update from ASUS will have updates Intel uCode and MEI changes, along with support for the new Intel i3K processor, minor improvements for high speed memory modules. Please be sure to always check with the manufacturer to be sure you are running the lastest BIOS and drivers.
Legit Bottom Line: The ASUS Prime Z270-A is a great motherboard, it features the latest technology from Intel, along with ASUS's legendary quality and customization. If you are looking for a motherboard that doesn't light up with all kinds of RGB LED's the Prime Z270-A keeps that to a minimum with just a single lighting path. Performance wise, we saw a good boost in performance going up to 5.0GHz, which we believe is more of a limitation on the other components rather than the motherboard.