ASUS N81Vp Gaming Notebook Review
By
Thoughts & Conclusion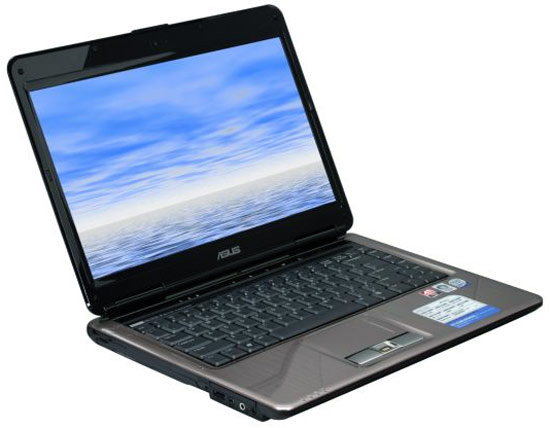 The ASUS N81Vp had very few flaws. The shear performance and quality really show on the N81Vp. I have used a number of laptops and I was very impressed with how solid and durable the N81Vp feels. I had no problem grabbing the notebook by a corner and just putting it down on its side or on a table. I never felt any flexing or bending of the laptop due to its weight. The durability of the N81Vp will help it last many years without feeling beat up over time.
I did mention a few flaws. First, the placement of the heat exhaust vent blew hot air on my hand while playing Left4Dead. Second, the facial recognition software pre-installed on the N81Vp for added security failed when my wife sat in front of the notebook for the first time. And lastly, the Fn key is where the Ctrl key should be on a standard keyboard, so it was awkward when trying to to quickly copy and paste. However, I did enjoy my time with the ASUS N81Vp as it is a solid performer and battery life was right where I expected it to be for a laptop with this hardware onboard.
At just 14″, the 1366×768 HD resolution of the widescreen LCD seemed much bigger than it may sound. It was very easy switching back and forth between this an our 17″ everyday notebook. Gaming on this screen was a little different as the size does seem to show then. Sniping was just a little harder on Call of Duty 4 and Left4Dead. But for everyday use, the screen size was just right.
At $1300, this notebook could be a hard sell, but given the Intel Core2Duo T9550 processor, ATI Radeon Mobility HD4650 GPU, 4GB of RAM, and a 320GB along with a built-in fingerprint scanner and 1.3MP webcam, the price seems justified. However, the state of the economy could hold the N81Vp back from becoming a best seller.
If you are in the market for an easy system to take to LAN parties or interested in getting in some frags while on the road, the ASUS N81Vp would be a great choice. The ATI HD 4650 does a great job of playing your favorite games and will not disappoint! Also, if you are looking for a desktop replacement for an all-around powerful system, the N81Vp will likely meet your needs and last you well into the future with its durability. I would have no problem recomending this laptop to someone looking to spend $1300 on a laptop so long as the concerns mentioned would not be an issue for their personal preferences.
Legit Bottom Line: If you are interested in a solid desktop replacement/gaming notebook that isn't too big or too heavy, the ASUS N81Vp with ATI descrete graphics should be on your list of considerations.