ASUS F2A85-V Pro AMD FM2 Motherboard Review
By
Retail Box and Bundle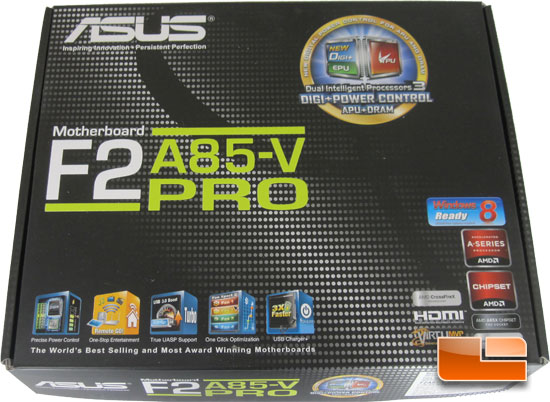 I've always been a fan of minimalistic designs on retail packaging. Let the features sell the product, not flash. ASUS has done this well in my opinion. Their retail packaging for the F2A85-V Pro motherboard will catch your eye if it's sitting on your local PC shop, but it's certainly not overdone. ASUS points out several of the key features on the front of the packaging. They have put the heaviest emphasis on the Dual Intelligent Processors 3 features as well as support for the AMD A-Series APU's.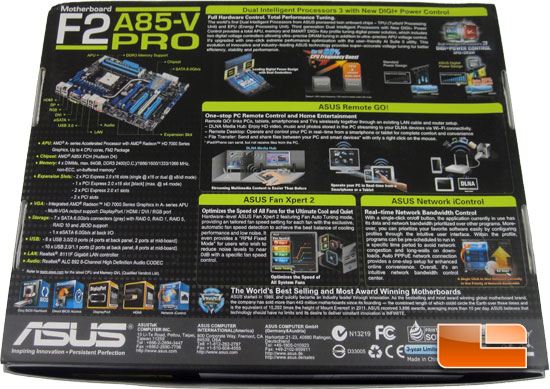 On the back of the retail packaging, ASUS goes into much greater detail and there is certainly no shortage of marketing text. If you've already picked up the box, the back is geared at selling the product. Once again ASUS puts the Dual Intelligent Processors 3 with New DIGI+ Power Control at the top of the feature list. They have also included details about the ASUS Remote GO!, ASUS Fan Xpert2, and the ASUS Network iControl.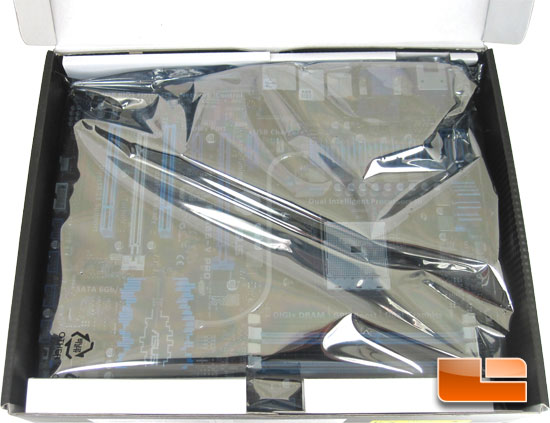 Once we open up the retail packaging for the ASUS F2A85-V Pro we can catch our first glimpse of the motherboard as well as see that it is securely packaged within the packaging.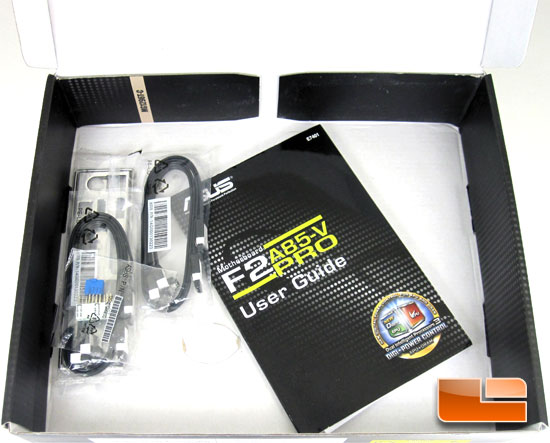 Beneath the motherboard and supporting cardboard we can see the bundle. It's a pretty simple bundle, but it will get the job done. Included with the ASUS F2A85-V Pro is the manual, support DVD, four SATA III cables, Q-connector, and the I/O shield.