ASUS ARES II Video Card Review
By
Final Thoughts and Conclusions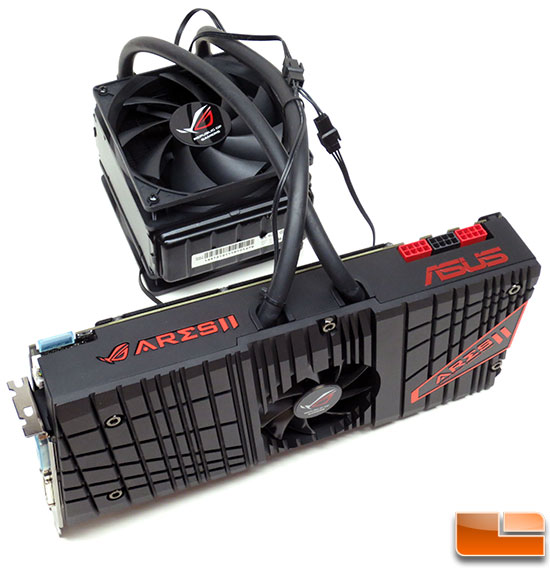 The ASUS ARES II is an example of what can be developed when given enough time and money. ASUS has done an amazing job of building a card that shows the full potential of the AMD Radeon HD 7970 'Tahiti XT2' GPU. In fact we can safely say that no other company will build a Radeon HD 7000 series card that is close to this. It is clear that ASUS is one of the few companies left in the PC hardware business that has the budget and mindset to just flat out go for it when it comes to high-end flagship products. It takes deep pockets and dedication, seven months in this situation, to bring a product like the ASUS ARES II to fruition.
When it comes to performance the ASUS ARES II was able to perform better than the NVIDIA GeForce GTX 690 reference video card in the majority of the benchmarks, but it damn well better! The ASUS ARES II has a suggested retail price of $1500 and the NVIDIA GeForce GTX 690 can be picked up for $999.99 shipped. When it comes to price versus performance the ASUS ARES II isn't going to be winning any awards, but that isn't the point of the ARES II. This card was designed to be the fastest AMD powered video card in the world and a conversation piece. Who has $1500 to spend on a video card? Keep in mind that the current world population is over 7 billion and there are around 25 million people alive today that have over a million dollars in net assets. ASUS shouldn't have a problem moving 1000 of these cards with statistics like that!
Overclocking the ASUS ARES II was simple and we were more than impressed when we were able to get the card to 1325MHz with full stability. This is a very impressive overclock for such a card and we were able to get a score of over 18,000 on 3DMark 11! This is the highest score that we have ever gotten with a single card and the ASUS ARES II looked like it was running in its natural element. The power draw of our system neared 900 Watts at the wall, but the Corsair AX1250 power supply easily handled the power demands. If you plan on buying one of these power supplies and overclocking, it is highly suggested by us that you get a high-quality 1000+ Watt PSU!
If you are looking for the ultimate AMD powered video card and you don't have any budget concerns the ASUS ARES II is one damn fine card that will power pretty much any display setup that you have. It would have been nice to see ASUS release this card sooner, but after using it we can see why it took them seven months to design this fully customized card! NVIDIA is rumored to be releasing the GeForce Titan soon, but who knows what that will exactly be! The ASUS ARES II performance numbers are top dog today and that is what matters now.
The ASUS ARES II easily earns our innovation award. It has been nearly six months since we have given out this award and we are finally glad to see a product worthy of such an honor. We hope ASUS keeps rocking the boat and coming up with new innovations despite the declining desktop PC market.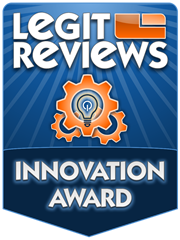 Legit Bottom Line: The AMD Radeon HD 7990 never came to market, but who cares now that the ASUS ARES II is out!