ASUS ARES II Video Card Review
By
Luxmark v2.0
OpenCL has certainly taken off in recent years, so we will be looking at LuxMark. LuxMark is a OpenCL benchmark tool and a great test of GPU computing performance. We used LuxMark v2.0 with the Sala benchmark scene. Sala is a 488,000+ triangles benchmark. This scene has been designed by Daniel "ZanQdo" Salazar and adapted for SLG2 by Michael "neo2068" Klemm.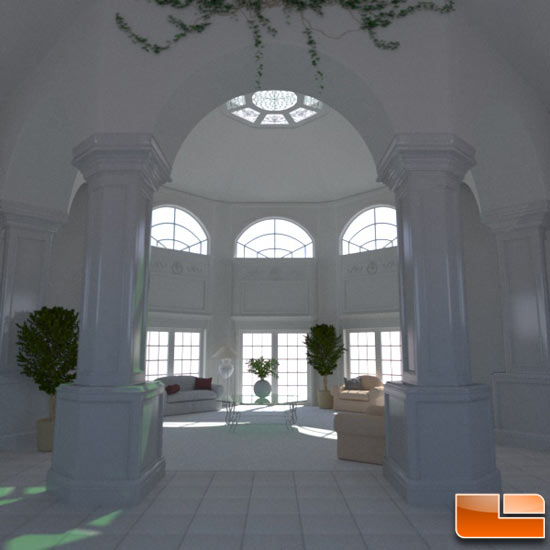 This is what the Sala Benchmark scene looks like when fully rendered. Let's take a look to see how the some high-end desktop graphcis cards do with this scene.
NVIDIA GeForce GTX 690: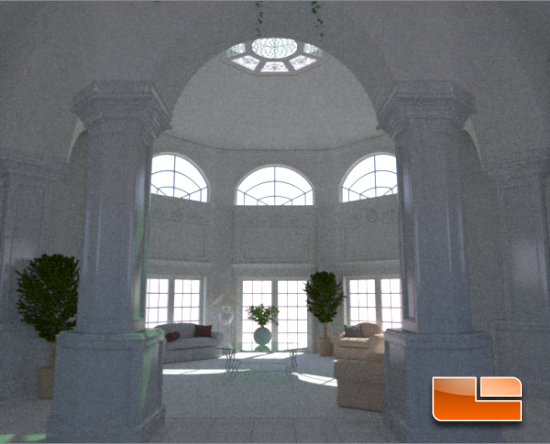 ASUS ARES II: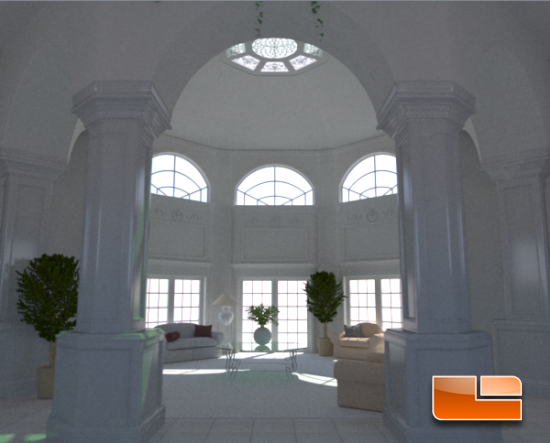 The NVIDIA GeForce GTX 690 scored1213 points and the ASUS ARES II scored 4822 points on the Sala benchmark scene in LuxMark v2.0.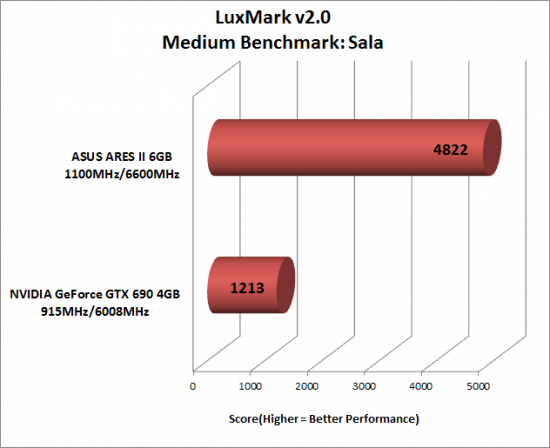 Here are the benchmark results for those that like to see a chart! The score is actually the results in thousands of samples per second, so as you can see the compute performance of the ASUS ARES II is roughly four times faster than that of the NVIDIA GeForce GTX 690 in this particular benchmark test.