AOpen Nouveau B-350B Case Review
By
Up and Running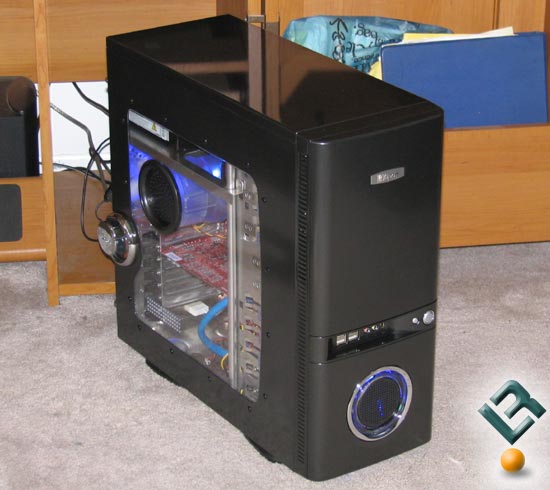 Now that the system is installed, we get to see what the Nouveau looks like powered on and fully operational. Note the glossy shine to the aluminum portion of the case. As you can tell by the above image, the front panel is plastic, and while it has a nice finish, it does not shine like the metal portion. However, I must also add that AOpen did a decent job of making the plastic match the black, shiny aluminum as best as they could.
I turned off the flash on my camera for this shot and by doing so, you get a better idea as to what the case would look like to the naked-eye. Notice how the blue LEDs really stand out and shine bright. Now you are starting to understand what I mean by not really needing any additional lights inside your case!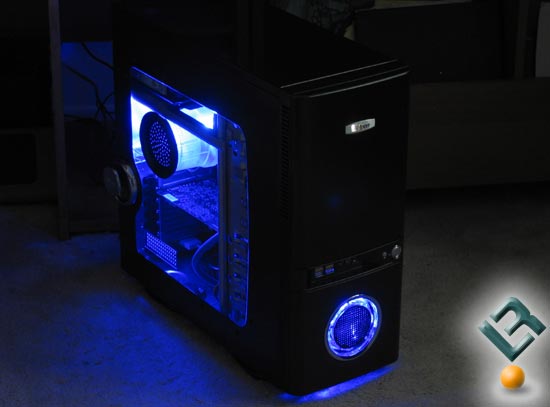 Now for a nighttime shot that really shows what your rig would look like at your favorite LAN! If you have the case next to your keyboard, you'll have no problems seeing the keys on your keyboard when the room is dark.