AOpen Nouveau B-350B Case Review
By
Installation Part 1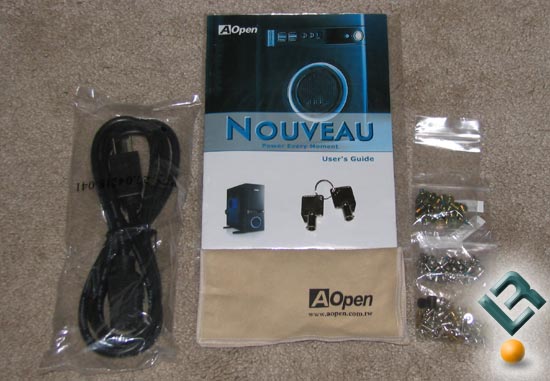 As mentioned on the chart on the previous page, here is what comes in the box with the AOpen Nouveau. Note the microfiber cloth that is included to easily buff out any finger prints or palm prints that may appear on your shiny, polished Nouveau.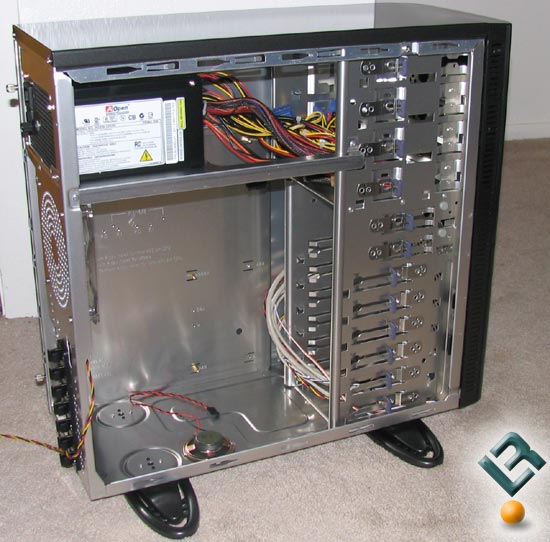 The AOpen Nouveau has an impressive 12 drive bays. 4 external 5.25″, 2 external 3.5″ and 6 internal 3.5″ bays. All of the drive bays feature a nice easy-to-use rail system. AOpen calls it a 'screwless' rail system, but to me a real screwless design would not require the use of a screwdriver.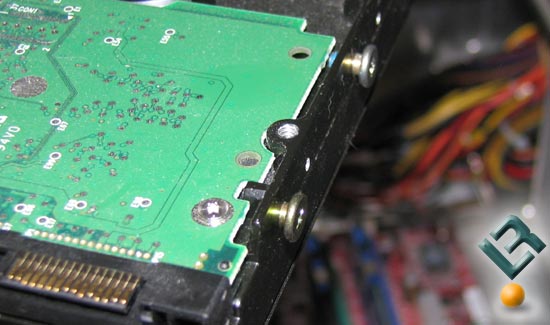 Once the supplied rail-screws are tightened on your drives, you don't need a screwdriver to insert the drive into the case. The screw heads lock the drive securly into place.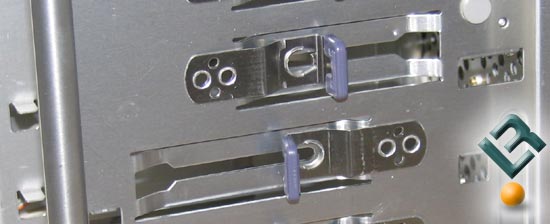 And obviously, the internal drives slide in from the inside, and the external drives install from the outside.