Antec High Current Pro 1000W Platinum PSU Review
By
External Design of the HCP-1000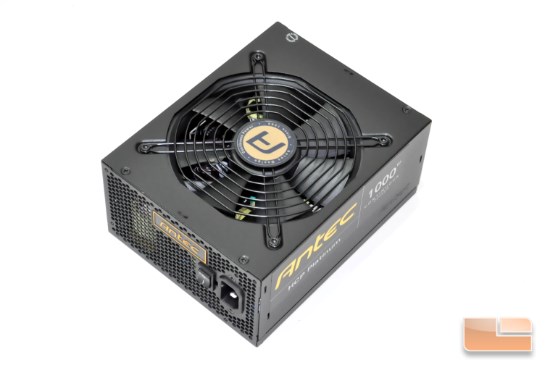 The HCP-1000 is a fully modular power supply,
without a single cable hardwired to the unit. Aesthetically, the design is
based on a standard ATX steel chassis and there are no major alterations,
besides from an octagonal fan grill. The body of the power supply is long,
measuring 7.5″ deep without any cables attached to it. It ought to fit
inside any ATX tower case save from really small and cheap ones but fitting it
inside HTPC enclosures could prove to be a problem.
Aside from a decorative sticker with the
company logo and the unit's series and power output, Antec also embossed their
logo at the lowermost right corner of the chassis sides. Two company logos
printed on the same side are one too many, we think.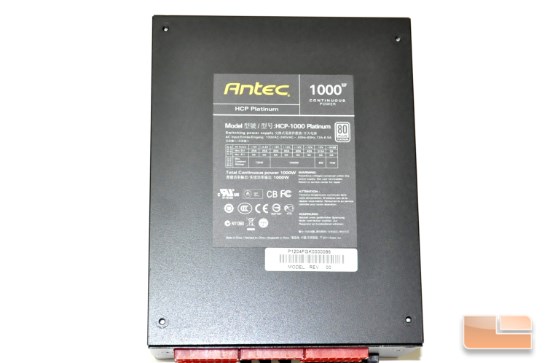 We found the sticker with the electrical
specifications of the HCP-1000 at the top side of the chassis, alongside a
minor sticker with the model's revision and serial number.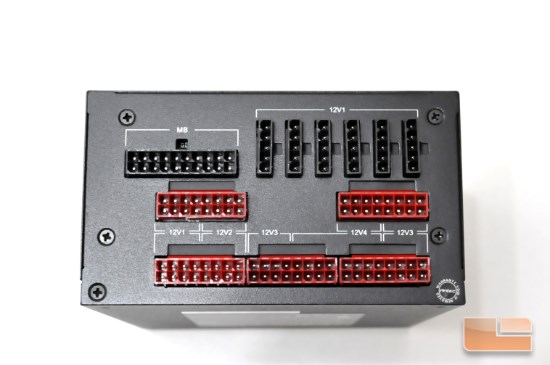 Since the HCP-1000 is a fully modular unit, the
rear side of the power supply is littered with connectors for the modular
cables. Antec also printed a simple legend which points out on which 12V line
each connector is connected to. The Molex/SATA cable connectors and the
motherboard connector are all being fed from the 12V1 line, with the other
three lines being reserved for CPU and PCI Express cables only.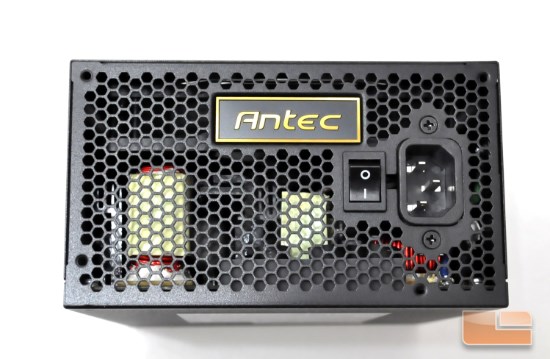 Predictably, the front side of the High Current
Platinum 1000W unit is entirely perforated, for the warm air generated by the
unit to escape to the exterior of the case. Antec placed a simple on/off switch
next to the A/C cable plug and (yet another) sticker with the company logo
printed on it.