Antec High Current Pro 1000W Platinum PSU Review
By
Antec HCP-1000W Power Supply
In the past few months we reviewed two middle
range products from Antec, the gamer oriented High Current Gamer HCG-520M and the efficientEarthWatts EA-650, both of which were excellent products. However, middle range products
are not what defines a company such as Antec, renowned as one of the best case
and power supply suppliers worldwide; high end products designed to satisfy the
most demanding of enthusiasts are. Today we will be having a look at such a
product, the High Current Platinum 1000W power supply.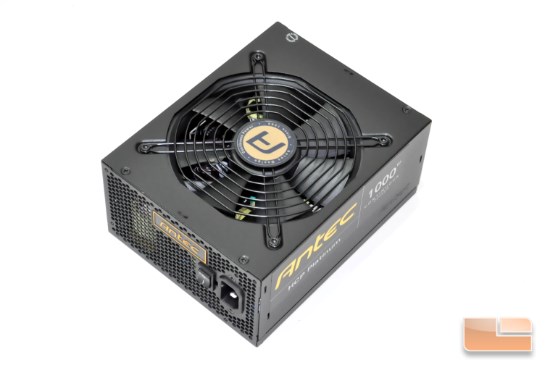 As the name suggests, the HCP-1000 is a power
supply capable of continuously supplying up to 1000W and bears the 80Plus
Platinum certification. However, despite having the currently highest possible
efficiency certification and a full kilowatt of available power, nowadays that
is not enough to make a power stand out from the crowd as almost every
manufacturer offers a similar product. Currently retailing from $238.28, the HCP-1000 is not significantly
cheaper or more expensive than any other 1000W 80Plus Platinum certified power
supply currently available. As such, it all gets down to the overall quality
and performance of the power supply, we will thoroughly examine soon.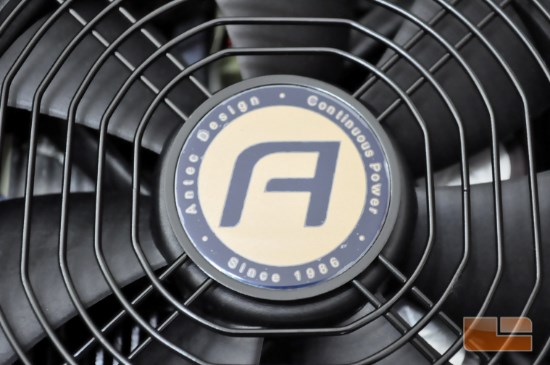 Antec High Current Platinum 1000W Features:
1000W Continuous Power – Guaranteed 1000W of
Continuous Power from Antec
80 PLUS PLATINUM certified – Up to 94%
efficient, to reduce your electricity bill
Save Energy and Money – Reduce your electricity
bill by up to 25%
AQ7 – Antec Quality 7 year warranty and
lifetime global 24/7 support
16-pin Socket – Industry-leading 16-pin sockets
double the modular connectivity by
supporting 2 different 8-pin cables per socket
and allow for future connector changes
28(20+8)-pin MBU socket – World's first socket
for possibe future MBU connectors
135 mm DBB Silence – Whisper-quiet high-quality
double ball bearing fan with long lifetime
Thermal Manager – An advanced low voltage fan
control for optimal heat & noise management
High Current Rails – 4 High Current +12V rails
with high load capabilities ensure maximum CPU & GPU compatibility
100% +12V – Output for maximum CPU & GPU
support
Multi PCI-E – 6 PCI-E connectors for multiple
GPU support
CircuitShield – Full suite of industrial grade
protections: Over Current Protection (OCP), Over Voltage Protection (OVP),
Under Voltage Protection (UVP), Short Circuit Protection (SCP), Over Power
Protection (OPP), Over Temperature Protection (OTP), Surge & Inrush
Protecion (SIP), No Load Operation (NLO) & Brown-Out Protection (BOP)
All Japanese Heavy-Duty Caps – All
high-performance Japanese capacitors ensure tightest DC stability and
regulation
ErP Lot 6: 2013 – Compliant to the toughest
energy standard available
PhaseWave Design – A server-class full-bridge
LLC design with a synchronous rectification based on a DC-DC topology
Stealth Wires – All wires darkened for minimal
visibility in chassis
The Antec HCP-1000 Platinum 1000 Watt power supply is fully modular and supports a 20+8-pin motherboard power connector that was
designed for future platforms. The only thing is that nothing supports this connection and Antec does not include the cable with the power supply, so that is just marketing hype.
Antec High Current Platinum 1000W Specifications: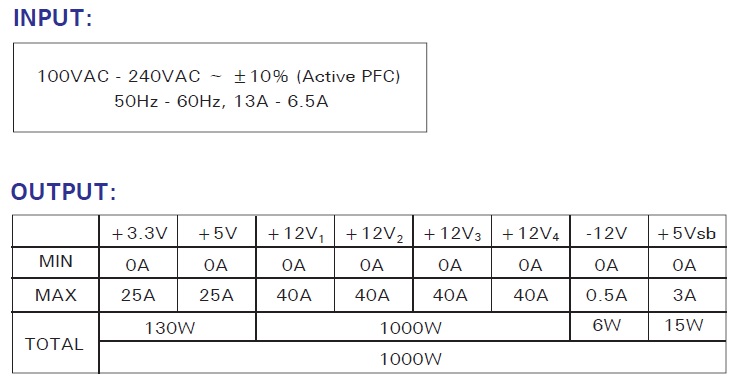 Before we take a closer look at our review sample, here is a promotional video that was made for the Antec HCP 1000 80+ Platinum Power Supply.