Antec EarthWatts EA-650 Platinum 650W Power Supply Review
By
Testing results (Efficiency, Noise & Thermal)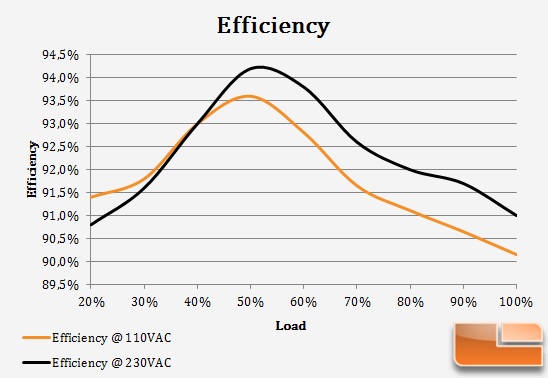 The Earthwatts Platinum unit reaches
up to a breathtaking 93.6%/94.4% when powered from an 110VAC/230VAC power
source respectively, although the efficiency does drop significantly when the
unit is heavily or lightly loaded, grazing the 80Plus Platinum certification
limits. Another interesting fact regarding the behavior of the Earthwatts
Platinum unit is that it appears to be more efficient when it is being powered
by an 110VAC source while the unit remains lightly loaded, a behavior which is
frequently the case with ACRF topologies.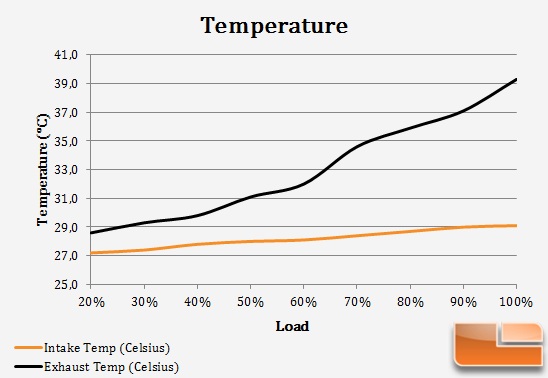 Bearing in mind its very high
efficiency and average power rating, we expected the thermal performance of the
Earthwatts Platinum unit to be exceptional and we were not disappointed, yet
not thrilled either. The Earthwatts Platinum 650W unit does run very cool with
a maximum temperature delta of 10.2C, which by all means is a great
performance figure, yet not out of reach of other units with inferior
efficiency certifications.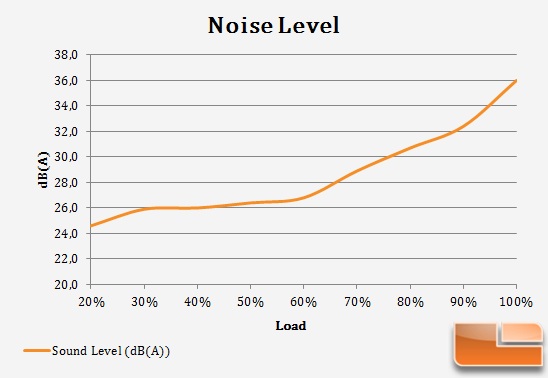 From the recorded noise levels an
adept user can easily understand that Antec preferred to sacrifice a small
level of thermal performance in order to achieve exceptionally low acoustics.
Truly, the Antec Earthwatts Platinum 650W unit is entirely silent up to 70%
load. Only at 80% load the noise level becomes discernible from very short
distances. The unit needs to run at maximum load for at least 6-8 minutes for
the fan's noise to become clearly noticeable from a reasonable distance.