AMD Radeon RX 5700 XT and 5700 Video Card Review
By
Final Thoughts and Conclusions
After benchmarking the AMD Radeon RX 5700 XT and Radeon RX 5700 they were found to be impressive graphics cards. We now know why NVIDIA paper launched their new new RTX SUPER series cards last week. It was clearly a preemptive strike against the Radeon RX 5700 series! That then caused AMD to make a last minute pricing change that resulted in up to $50 being slashed off the price of the Radeon RX 5700 Series cards. This combined with new Adrenalin driver being handed to us on July 5th and you have the makings for one of the most memorable holiday GPU launches in recent history!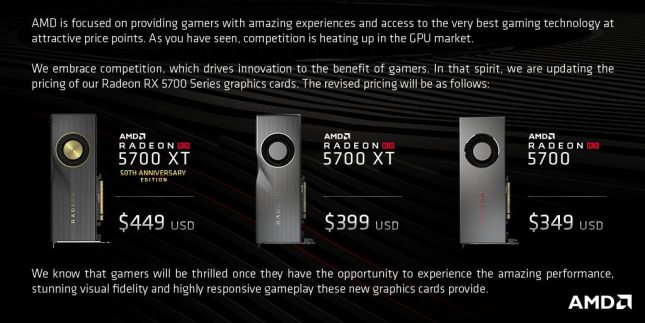 The performance of the Radeon RX 5700 XT was found to be better than expected. We were shocked to see that in 3DMark Time Spy that the 5700 XT was able to perform better than the Radeon VII that is priced at $699. We never thought that this $399 graphics card would be besting the Radeon VII in any benchmark, so we reached out to AMD to confirm our results. The confirmed our results as being accurate and noted that the Radeon VII is positioned as a 4K/Enthusiast class GPU, while the Radeon RX 5700 Series has been built to and targeted specifically at, High End 2K/1440p Gaming. The 3DMark Time Spy benchmark is a 1440p and they didn't think it was out of the ordinary to see the Radeon RX 5700 XT perform similarly to the Radeon VII.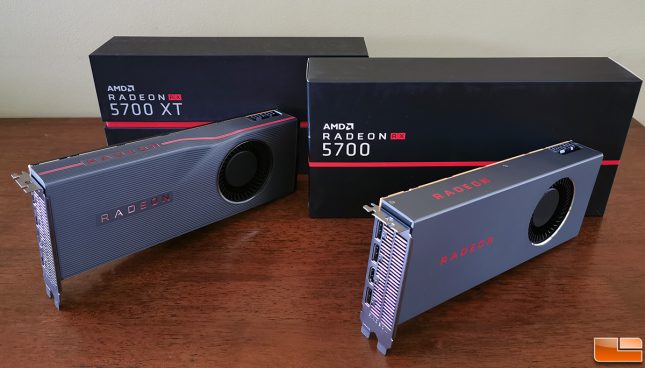 When it comes to pricing the suggested retail pricing for entire AMD Radeon product stack is shown below. AMD does not update suggested retail pricing once a product is launched, so we are starting to see a little overlap with the 'old' Vega pricing from 2017.
Radeon Vii – $699
Radeon Vega 64 – $499
Radeon RX 5700 XT 50th Anniversary Edition – $449
Radeon RX 5700 XT – $399
Radeon Vega 56 – $399
Radeon RX 5700 – $349
Radeon RX 590 – $279
Radeon RX 580 – $229
Radeon RX 570 – $169
Radeon RX 560 – $109
The Radeon RX 5700 at $349 is priced the same as NVIDIA's GeForce RTX 2060 graphics card and offers better overall performance when gaming. You'll need to step up to the NVIDIA GeForce RTX 2060 SUPER at $399 to outperform the AMD Radeon RX 5700. The only problem there is that the AMD Radeon RX 5700 XT is also $399 and is faster than the 2060 SUPER in most cases. The RTX 2060 SUPER will be replacing the more expensive RTX 2070 in the market, so AMD seems to be pretty competitive in the $349-$399 price range. This is excellent news for AMD and we are glad to see that they are able to compete once again in this segment of the market. The only downside for AMD right now is that they don't have any hardware based Ray Tracing capabilities. The real question is does that even matter at this point in time?
We should also point out that the Radeon RX 5700 XT and Radeon RX 5700 are available today from for $399 and $349, respectively. The AMD 50th Anniversary Edition Radeon RX 5700 XT is available direct from AMD for $499.
It has been a bit since we've seen AMD having a slight performance advantage at the same price. Gamers know it isn't all about performance though as power efficiency, drivers and other software-based features will steer people to one brand over another. Has AMD done enough with Navi? The latest Steam hardware survey from June 2019 shows that NVIDIA graphics cards are in 75.53% of those gaming PCs surveyed versus 14.75% being AMD. It will be interesting to see what happens to that number in the months ahead!
We should also point out that AMD is giving those that purchase any Radeon RX 5700-series card three-months of free access to Microsofts Xbox Game Pass for PC, including the upcoming Gears 5 that comes out September 10th, 2019. This gives you over 100 game titles to check out for a few months as a value adder.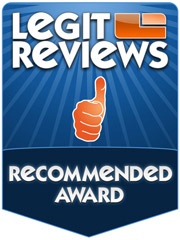 Legit Bottom Line: The AMD Radeon RX 5700 and Radeon RX 5700 XT show they have what it takes to compete against the NVIDIA Geforce RTX 2060 and RTX 2060 SUPER.