AMD Radeon RX 5700 XT and 5700 Video Card Review
By
AMD Radeon RX 5700 XT Overclocking
Inside AMD Radeon Software Adrenalin 2019 Edition you'll find Radeon WattMan in the Global Settings menu under the Gaming tab. Here you can manually overclock your Radeon RX 5700 series graphics card or use one of AMD's three one click auto tuning feature. The three Auto Tuning features include Auto Undervolt GPU, Auto Overclock GPU and Auto Overclock Memory. The only downside to automatic overclocking is that only one of these methods can be used at any given time. That means you can overclock the GPU or the GDDR6 memory, just not both at the same time.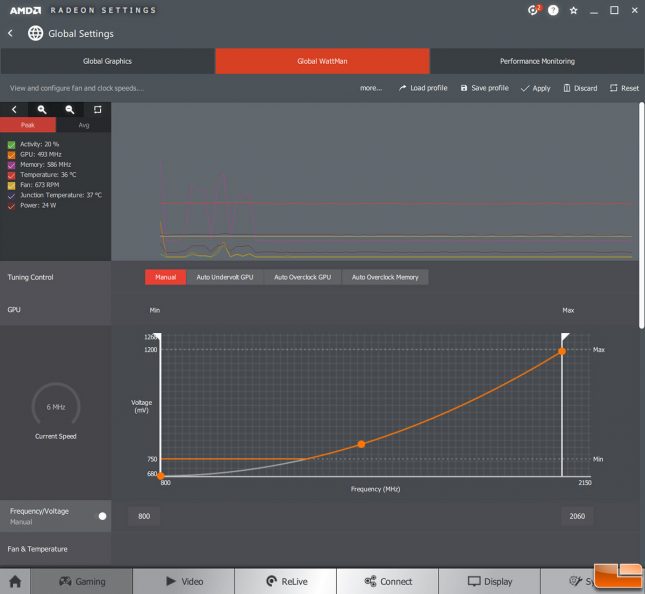 The 'Auto Overclock GPU' setting put the maximum GPU clock at 2130 MHz and the 'Auto Overclock Memory' setting put the GDDR6 memory at 805 MHz. We tried to manually overclock the card to 2140 and even 2150 MHz (most allowed in WattMan) and found lower performance. So, we stuck with the manual GPU overclock and ran some benchmarks to see how it helped performance.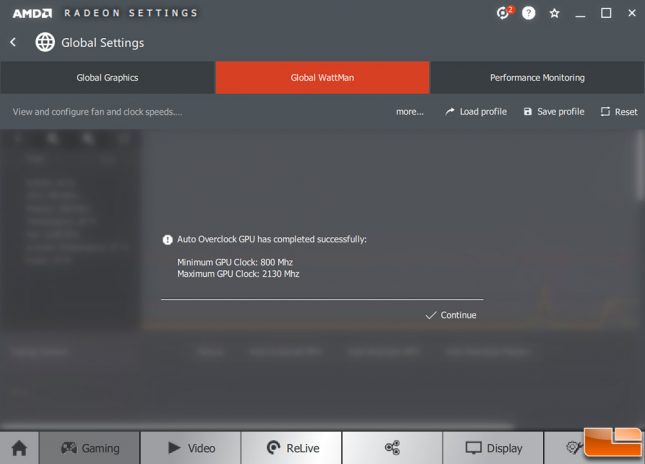 The boost clock on the Radeon 5700 XT is 1905 MHz, so running the card overclocked at 2130 MHz is an 11.8% increase in clock speed. Let's see if our scores jump up by over 10%.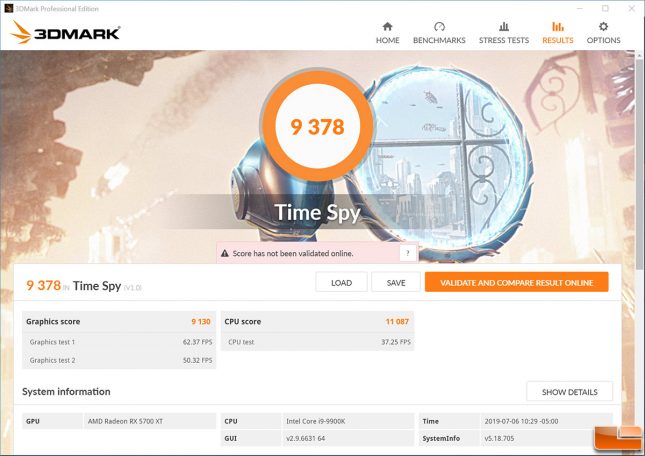 This overclock improved our 3DMark Time Spy overall score from 9,029 to 9,378, which is an improvement of roughly 3.9%. A quick look in our GPU-Z log shows that out 5700 XT is actually hitting 2032MHz while gaming, so our overclock is only a 4.9% increase over that. Maybe that is why we are seeing around a 4% improvement and not a 12%.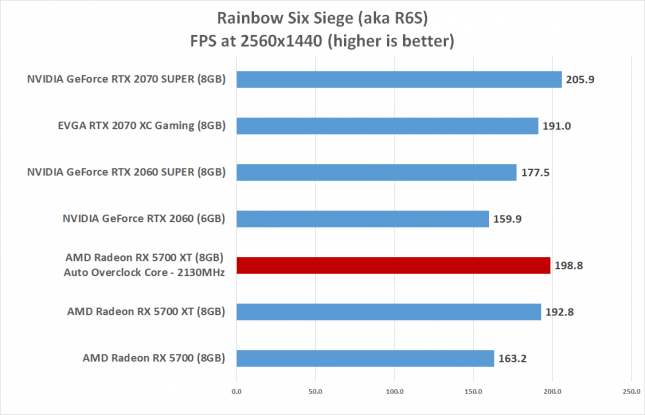 The higher GPU core clock speeds helped gaming performance by about 3% at 1440P in actual game titles like Rainbow Six Siege.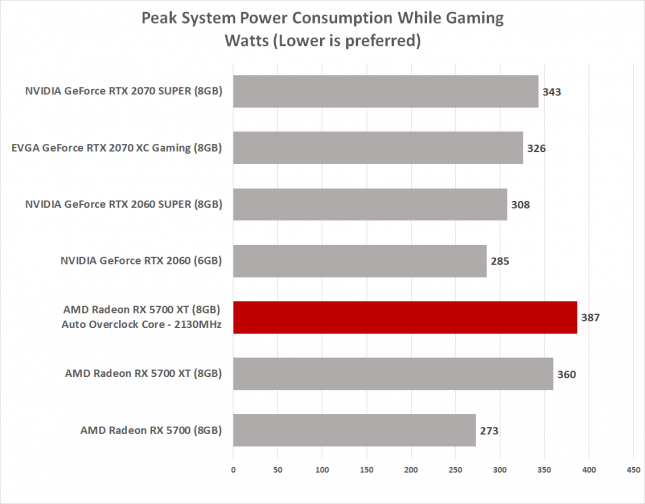 The one major downside to overclocking is that is uses more power! We were seeing an increase of 27 Watts at the wall when gaming at 1440P when using 'Auto Overclock GPU' on the Radeon RX 5700 XT.
So, overclocking is possible on the Radeon RX 5700 XT and is very simple to do with one clock overclocking in Wattman!