AMD Radeon RX 5700 XT and 5700 Video Card Review
By
Temperature & Power Consumption
The gaming performance on a graphics card is the most important factor in buying a card, but you also need to be concerned about the noise, temperature and power consumption numbers.
AMD Radeon RX 5700 XT Temperatures: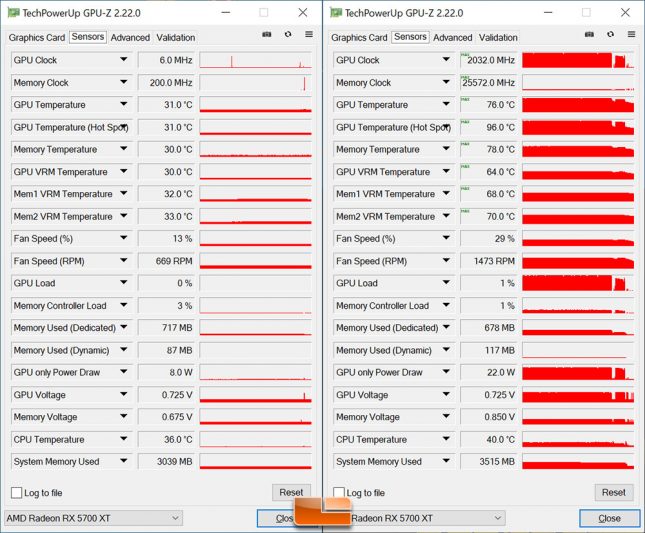 AMD Radeon RX 5700 Temperatures: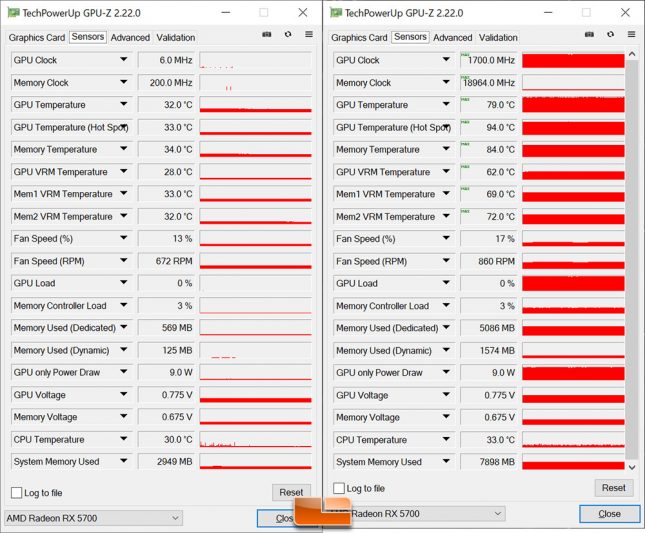 At idle we were sitting at around 31-32C on both cards with 7C with minimal fan noise as the reference cards single fan was rotating at around 670 RPM. After playing PUBG for over an hour at 1440P we found that the temperatures topped out in the 76-79C range on both cards with the GPU hot spot in the 94-96C range. The VRM temperatures topped out in the low 70-72C range on both cards.
Power Consumption
For testing power consumption, we took our test system and plugged it into a Kill-A-Watt power meter. For load numbers we ran Rainbow Six Siege at 1440P and recorded the peak power number while the in-game benchmark was running. This is done to ensure the results are repeatable. We are dropping our idle numbers as all the cards are 1-2 Watts off of 53W at idle.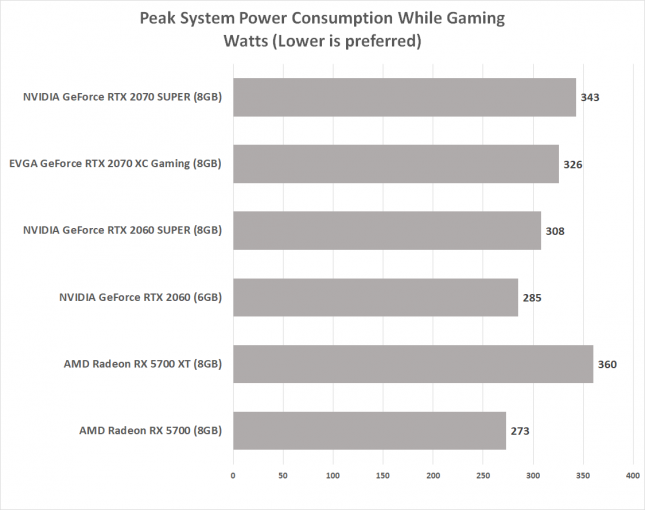 The AMD Radeon RX 5700 uses the least power of the bunch while gaming, but the Radeon RX 5700 XT uses the most!
Let's try overclocking the Radeon RX 5700 XT!