AMD Radeon RX 5700 XT and 5700 Video Card Review
By
IndigoBench and Luxmark
IndigoBench is a standalone benchmark application based on Indigo 4's advanced rendering engine, useful for measuring the performance of modern CPUs and GPUs. Due to the use of industry-standard OpenCL, a wide variety of GPUs from NVIDIA, AMD and Intel are supported.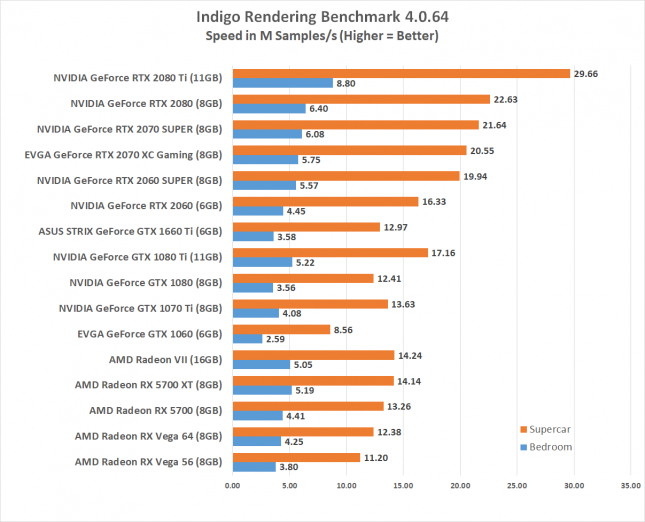 LuxMark v3.1 Benchmark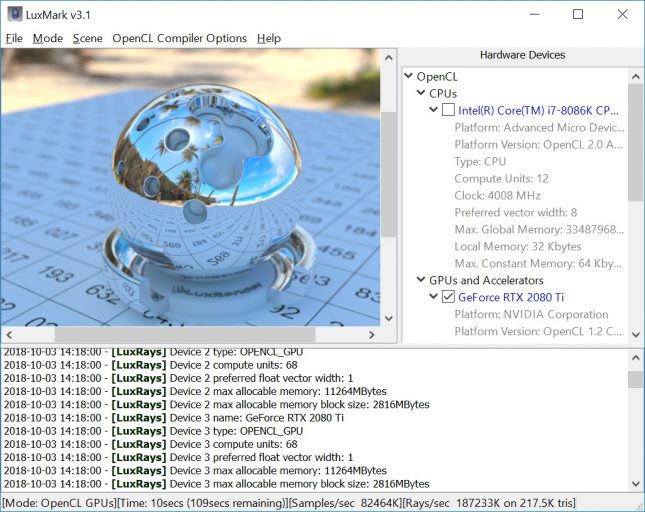 LuxMark is a OpenCL cross-platform benchmark tool that has been around since 2009. It was intended as a promotional tool for LuxCoreRender and remains a popular benchmark for those interested in OpenCL performance. LuxMark is now based on LuxCore, the LuxRender v2.x API available under Apache Licence 2.0 and freely usable in open source and commercial applications.