AMD Radeon HD 4830 512MB Graphics Card Review
By
Overclocking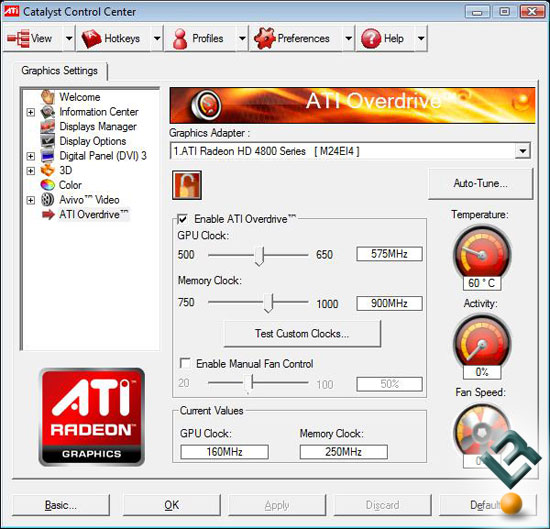 To overclock the reference Radeon HD 4830 graphics card, I used ATI Overdrive that is part of the CATALYST Control Center. When you 'unlock' the ATI Overdrive, you can manually set the clock and memory settings or let the 'auto-tune' utility set the frequencies for you. Just for fun, I tried out the auto-tune feature to see if it could really find a stable clock configuration and it worked in just a few minutes and did not lock up the system. Before I dive deeper into overclocking I wanted to point out that at idle the GPU core clock runs at 160MHz and the memory runs at just 250MHz in order to save power. Also notice in the new CATALYST 8.10 drivers you can adjust the fan speed control manually, which is an awesome feature that AMD needed long ago.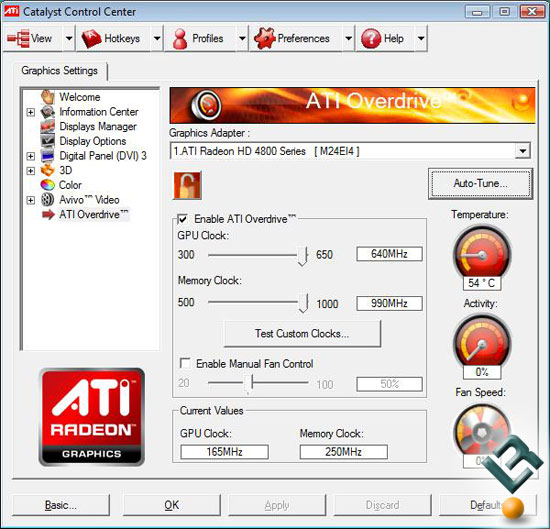 When the auto-tune utility starts up a new window will open and the graphics card is overclocked. This utility determines the highest core and memory clock frequency that is stable and shows you what the GPU temperature is and how much load the GPU is under during testing. I started out at the default settings of 575MHz on the core and 900MHz on the memory, but was able to reach 640MHz on the core and 990MHz on the memory. This is a 65MHz overclock on the core and a 90MHz boost on the GDDR5 memory ICs. Not a bad overclock, but this is an 11.3% overclock on the overall GPU frequency.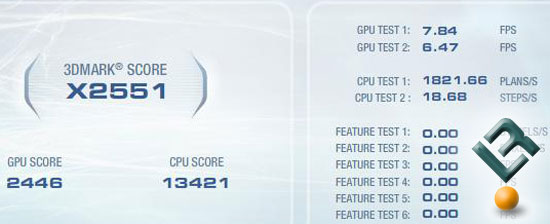 To test out the overclock I fired up 3DMark Vantage again and this time got a score of X2551. The score went up 302 points, which was an improvement of 13.4%!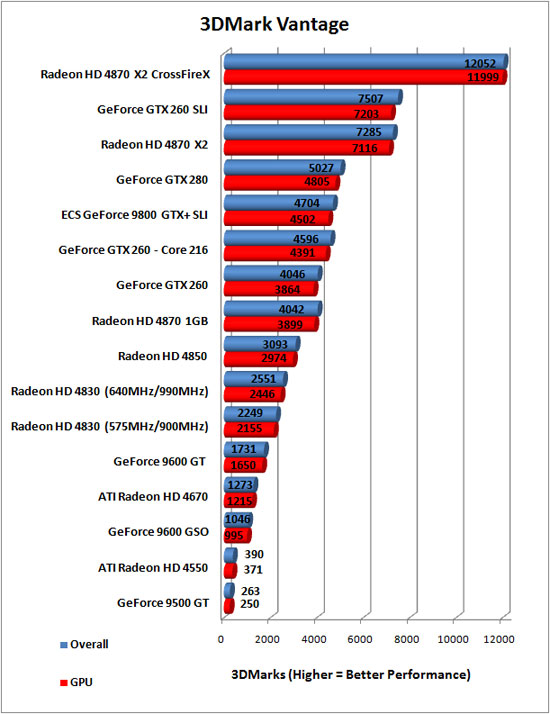 In case you forgot what the stock score was I tossed it into the performance chart with the other cards to give you an idea on how it stacks up to the competition with the overclock.