AMD Radeon HD 4830 512MB Graphics Card Review
By
Temperatures
Since video card temperatures and the heat generated by next-generation cards have become an area of concern among enthusiasts and gamers, we want to take a closer look at how these cards generate heat under load.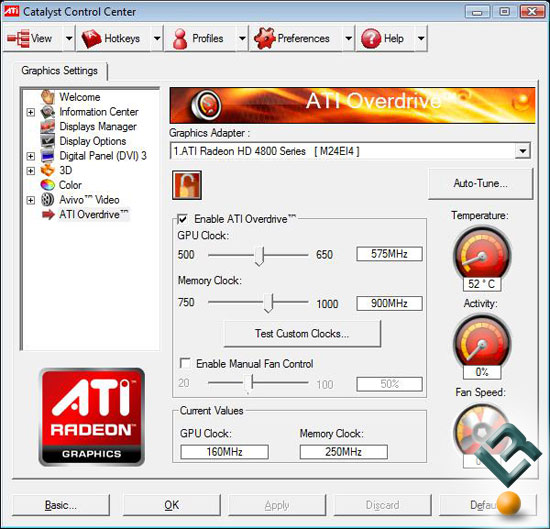 In order to get proper temperature readings I used the temperature sensor in the CATALYST Control Center. At idle the video cards were running at a low power state with reduced clock frequencies. The temperature was right at 52C.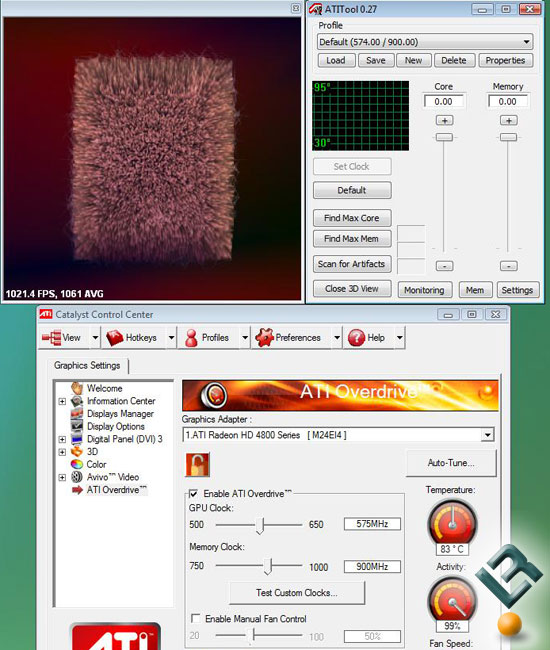 Firing up ATI Tool and running the '3D View' I was able to get the graphics card to top out at 83C, which is is starting to get pretty warm, but this was with 'auto' fan control.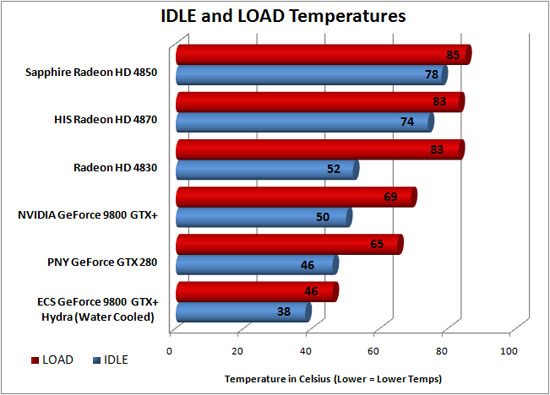 When you compare these temperature results with some other competing graphics cards it becomes clear that the Radeon HD 4830 is on the higher side of things. Keeping the temperatures down means increased longevity and the possibility of higher overclocking. Cooler is always better, so if you pick one of these up you might want to manually set the fan a little higher to keep the temperature down more when under load.