AMD Radeon HD 4830 512MB Graphics Card Review
By
Power Consumption and Final Thoughts
Power Consumption
For testing power consumption, we took our test system and plugged it into a Seasonic Power Angel. For idle numbers, we allowed the system to idle on the desktop for 15 minutes and took the reading. For load numbers, we measured the peak wattage used by the system while running a pair of games at 1280×1024 with the graphics quality settings used in the previous benchmarks.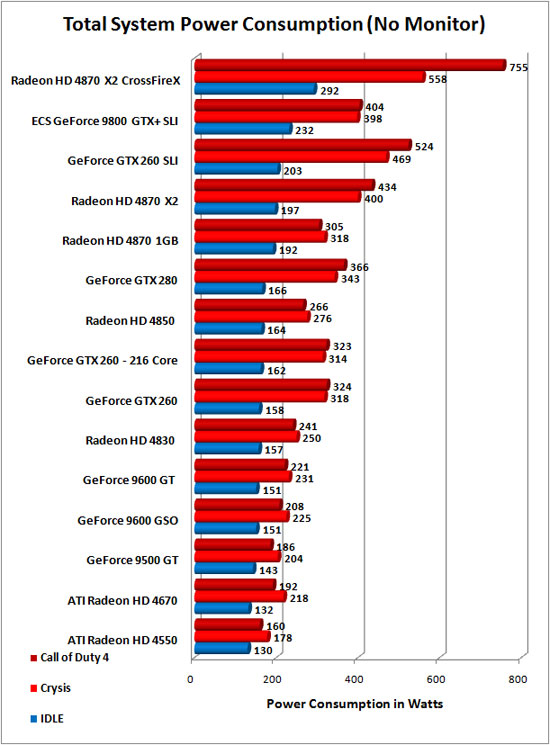 Power Consumption Results: The Radeon HD 4830 graphics card used slightly less power than the Radeon HD 4850 graphics card, which is odd as both cards have the same power rating. The entire system peaked at 250W when playing Crysis at 1280×1024, which isn't bad considering what some of the other cards are bringing in at load.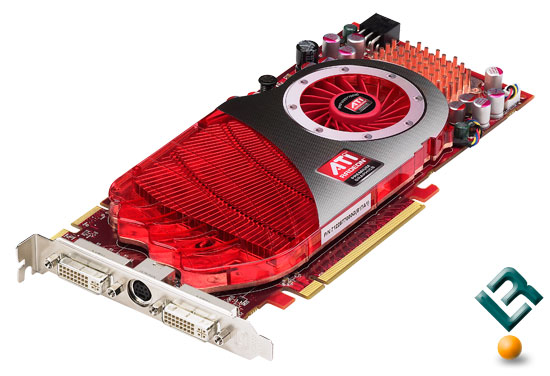 Final Thoughts and Conclusions:
AMD has done a great job bringing the Radeon HD 4000 series to market and they now offer a product at every price point available and the offerings are impressive. The AMD Radeon HD 4830 was found to be a solid performing graphics card that was able to play current game titles at decent resolutions with many image quality settings cranked up. How can you complain with the performance numbers on the Radeon HD 4830 when the price point is only $129? One of the other features on this card that I didn't have time to cover before the launch was HD playback over HDMI.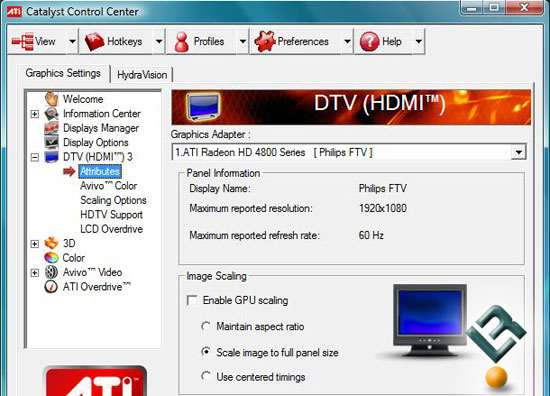 I did get the chance to use the Radeon HD 4830 in my HTPC that is hooked up to a 1080P Plasma display and found that it worked very nicely for Blu-Ray playback as I tried out Iron Man and Indiana Jones and the Kingdom of the Crystal Skull on it and found playback to be smooth and the image quality was great. ATI's Unified Video Decoder 2 (UVD 2) does a great job at with Blu-Ray movies and can do dual-stream, picture in picture (PIP) capabilities if you have one of the few movies with those features. With the ability to do 1080P, 7.1 digital surround sound this card is going to be a winner for those wanting a HTPC card. Don't worry about VC-1, H.264 and MPEG-2 encoding as the Radeon HD 4800 series can do them all.
UPDATE: Blu-Ray testing was done after this review was posted and can be found here.
Legit Bottom Line: The Radeon HD 4830 graphics card is another winner from AMD and an easy choice for those wanting to do more than just gaming.