AMD Radeon HD 4830 512MB Graphics Card Review
By
The Radeon HD 4830 Graphics Card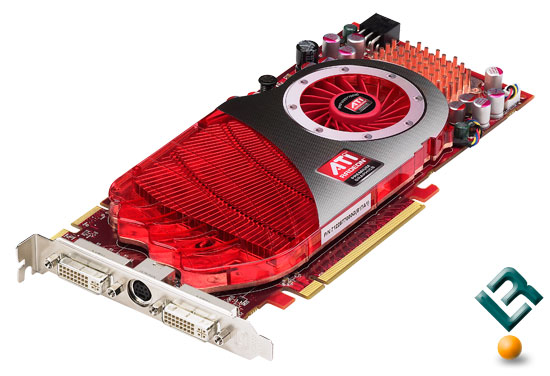 The Radeon HD 4830 video card is a single-slot solution that is 10.25″ long, which is small enough to fit in most desktop chassis. The reference Radeon HD 4830 graphics card has support for two dual-link DVI ports and also HDMI via the included DVI-to-HDMI adapter in retail packaging. There is also an analogue output that is located in-between the DVI ports that supports both S-video and component output with an included dongle.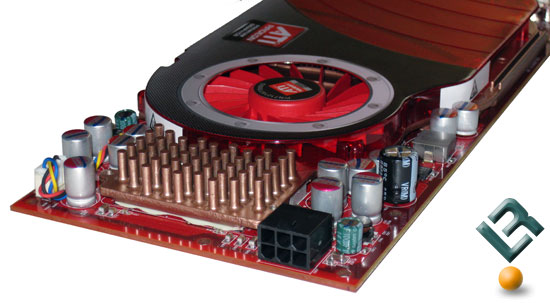 The Radeon HD 4830 graphics card does have one 6-pin PCI Express power connector on it, as the card has a total power rating of 110W and draws more power than the graphics slot alone can supply.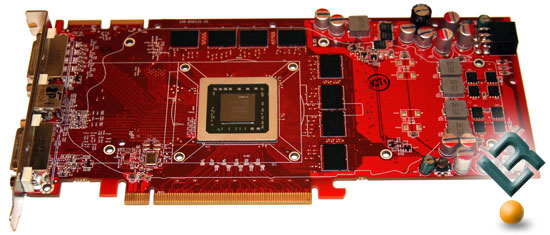 With the copper heat spreader removed we can get a better look at the card. The Radeon HD 4830 does have two CrossFire interconnects and fully supports CrossFire and CrossFireX configurations, so you can run two, three or four of these cards together for better performance. The eight black rectangles are eight Qimonda GDDR3 memory ICs that total 512MB for the 256-bit frame buffer. The memory data rate on this card is 1.8Gbps with a memory bandwidth of 57.6 GB/s.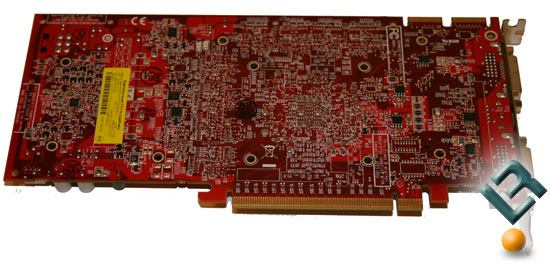 The back of the Radeon HD 4830 graphics card is pretty plain as no memory or interesting components are located there.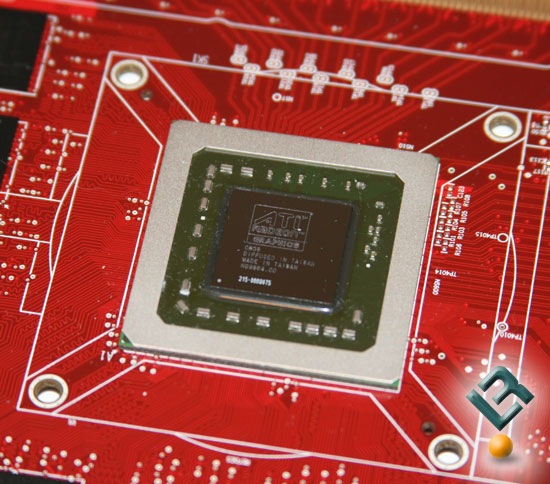 Here is a closer look at the GPU on the Radeon HD 4830, which is the same core used on the other Radeon 4800 series cards and is built on the same 55nm process with 956 million transistors. Clocked at 575MHz this core has 640 stream processors, which is good enough for 740 GFLOPS of compute performance.