Alienware High Definition Media Server Review
By
HDMS Performance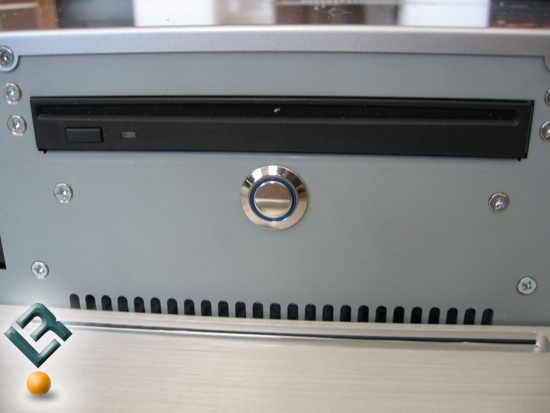 After some more minor tweaks and playing around in the Windows Media Center environment, we decided to transfer some existing content via the eSATA interface to fill up some of the disk. For those who havent used eSATA, its incredible. Much faster than USB 2.0 or even Firewire 800, eSATA has a 3 Giga-bits/second transfer rate. We copied over 110GB of music, picture, and video files in about 35 minutes thats around 3 GB of data per minute!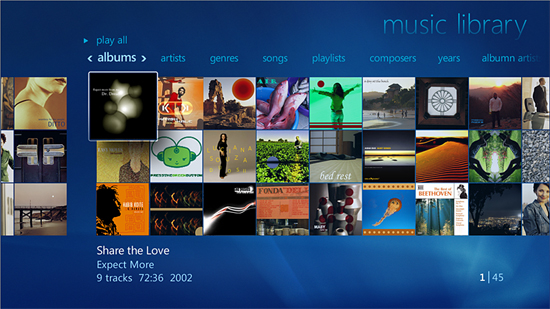 After transferring this data, we decided to rip one of our Blu-ray movies. Finding the right software to rip Blu-ray movies is not exactly hard to do, so after about an hour, we had installed our software and backed up 36GB of movie file.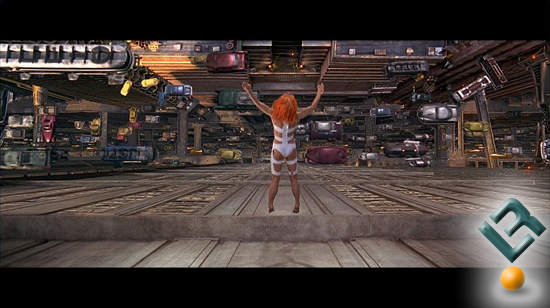 We were able to not only view this movie on our main display unit, but also pump it to other parts of the networked house that we were in. It was actually very cool to be able to start and stop the movie playing remotely with no stuttering and absolutely no degradation in quality.
As an experiment, we connected three television panels (one HDMI directly, one with an Xbox, and one with a PlayStation 3), and three computers (one wired and two wireless laptops) to the Alienware HDMS to try and push the limits of the server. Below is the window that appeared on our laptop asking for permission to share media with our Alienware LegitReviews machine.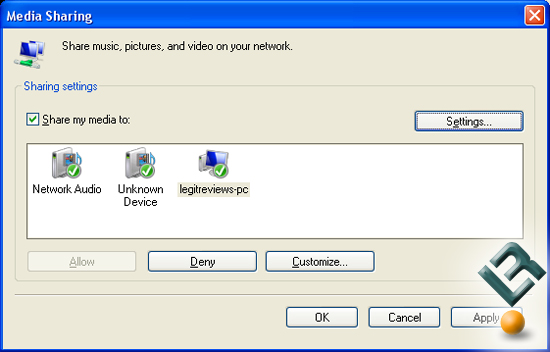 The results of the test were pretty spectacular: All devices could not only view the content on each of their machines, but also pause, fast forward, and rewind. We tried to trip the HDMS up with no luck, the thing kept performing with no glitches or errors. I have to say, that being able to do this was pretty impressive and demonstrated pure horsepower from the Intel CPU as well and great throughput from the Asus Maximus Extreme dual gigabit Ethernet.