Alienware High Definition Media Server Review
By
Installing and Using Alienware Media Server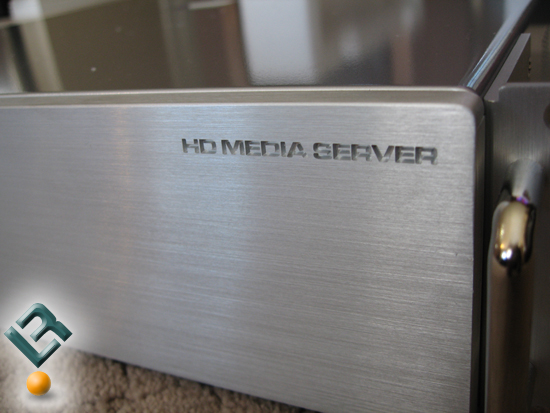 We tested the Alienware High Definition Media Server in a variety of real and simulated installation environments to see just how far we could push the server without using artificial benchmarks.
Our installer friends at Control Box found a potential customer to install the HDMS. His living room set up was not that exotic Large flat panel television, with receiver and surround sound, a cable-networked PC, with 2 laptops also networked via wireless router. Nothing fancy, but it got the job done. This was no n00b either, he had already networked his PS3 and Xbox360 to share media with his computers so he was very happy with his set up. What he was looking for was a way to centralize and digitize most of his music (and some video) collection to be able to play throughout the house. In the past, he had to tediously figure out where each file was that he wanted was, and often ran into conflicts when multiple people on his network wanted access to the same file or directories.
We connected the HDMS to the home theater via the HDMI into the receiver for the easiest and most convenient connection. When we connected to the router via wired Ethernet and synced the Gyration keyboard and pointing device, we were ready to go. The receiver and flat panel television had no problem recognizing the Alienware box and was up and running very quickly.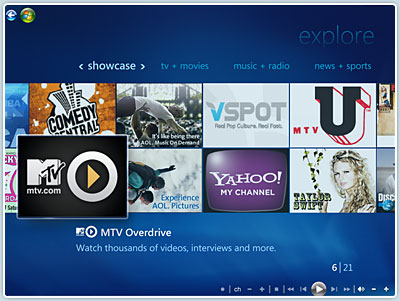 The Alienware HDMS that we had was running Windows Vista Ultimate with Windows Media Center. Windows Media Center allows the user to pause and rewind live TV or radio. You can also digitally record a whole series of programs with a touch of a few buttons. WMC is the software hub that will allow you to organize and play your entire music and video collection. It has built-in support for digital and high definition television as well as having multi-tuner support. Our machine came configured for two CableCARDs that could record up to 4 shows simultaneously while playing back a fifth!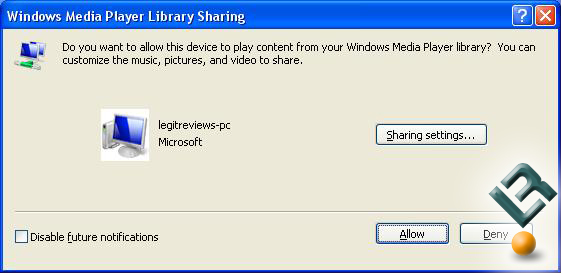 After some minor video tweaks to the Microsofts Windows Vista to allow the machine to talk to other machines on the network, we threw in a Blu-ray movie. The HDMS had no problems what so ever playing our Blu-ray disc. We were even able to multitask around the environment without skipping a beat. Its at this point (about an hour into using the HDMS) that I start to look for a wired mouse.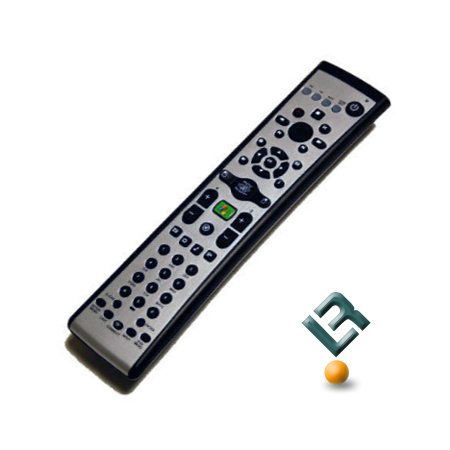 The mouse and keyboard that Alienware packages with the HDMS, is Gyrations Media Center Universal Remote Control and Compact Keyboard. The mouse and keyboard combo works in the RF range so you dont have to have a line of site to the device for control. The keyboard worked great, but I hated using the remote-pointer thingy for mouse use. Maybe Im just old fashioned, but give me a mouse to do a mouses job any day. I have to say that the remote worked very well when being used purely as a Audio/Video remote control though

Personally, Im not in love with Microsofts Window Media Center, but that might just be from lack of exposure. Being able to record television, time shift though the recording, and simultaneously distribute media to multiple rooms at once is incredible. Its amazingly powerful for a person who has a huge digital content that they want to have access to.