Alienware High Definition Media Server Review
By
A Closer Look Inside the HDMS
Cracking open the Alienware High Definition Media Server is not for the faint of heart. Although the system uses a standard size ATX motherboard, things are pretty tight as it is a server chassis.
We fired up CPU-Z before we took the chassis apart and confirmed that it has an Intel Core 2 Duo E8500 processor inside. Legit Reviews reviewed this processor back in Feburary and found it to be the fastest dual-core processor that we have ever benchmarked. At $289.99 shipped the 3.16GHz Intel Core 2 Duo E8500 packs some serious punch for a dual-core processor!
Moving over to the 'mainboard' tab in CPU-Z we find that the board is the ASUS Maximus Extreme!
The memory tab showed that the 4GB of DDR3 memory was operating at PC3-8500 speeds, which is 1066MHz for those that work in MHz. The memory timings were 7-7-7-20 with a command rate of 2T in dual channel mode.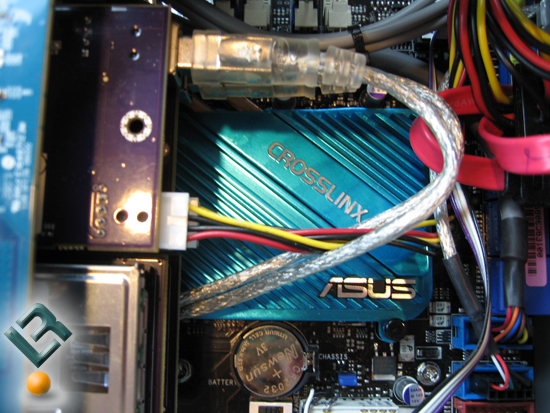 Looking down into the chassis, the familiar ASUS heat sinks and logos on the Maximus Extreme motherboard can be seen.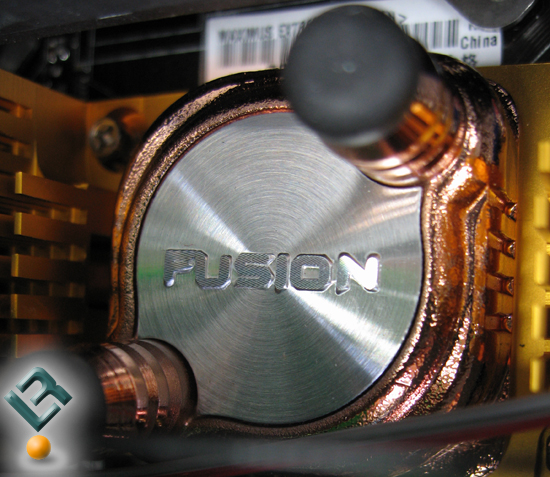 Alienware used the standard chipset cooling system that comes with the Maximus Extreme as the Fusion chipset water block was right where we expected to see it. The Fusion Block System is an effective 0dB fanless design cooling system with a chipset waterblock that adds onto a power user's existing watercooling circuit to help keep operations cool. The Alienware High Definition Media Server is going to be tough to water cool, but hey, if you did the chipset is water cooler ready!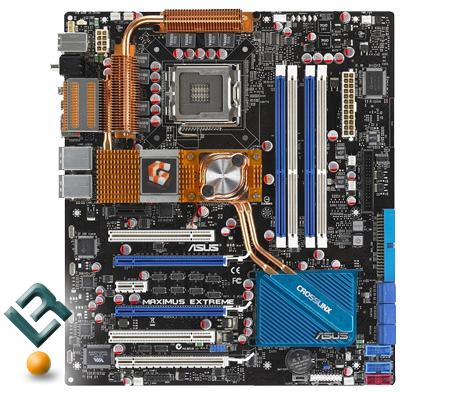 Since it's hard to see what the board looks like, here is a reference picture of the Maximus Extreme motherboard. This motherboard alone runs $372 shipped over at Price Grabber. The BIOS on the Alienware High Definition Media Server was similar to that of the ASUS Maximus Extreme, but not the same as the board is slightly different. Be sure to get the driver and BIOS updated from Alienware and not ASUS.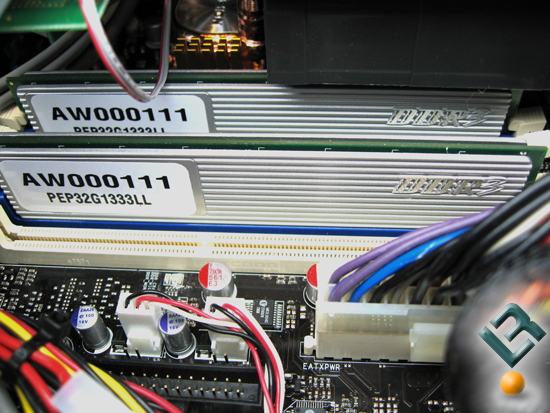 The 4GB DDR3 memory kit had the part number PDC32G1333LLK labeled on one side and the name Patriot on the other. This memory kit is part of Patriot's Extreme Performance (EP) Low Latency series and is desgined to operate at 1333MHz with 7-7-7-20 timings. The Aluminum Bladed Heat Spreaders look great, but remember the Alienware HDMS will be in a rackmount! It should be pointed out that this is a 1333MHz 4GB kit of memory and that our server was shipped running just 1066MHz. By changing the memory divider in the BIOS the memory kit will run 1:1 and better performance will be had. The cost on this 4GB kit of Patriot PC3-10666 memory is $324.99 shipped over at Newegg.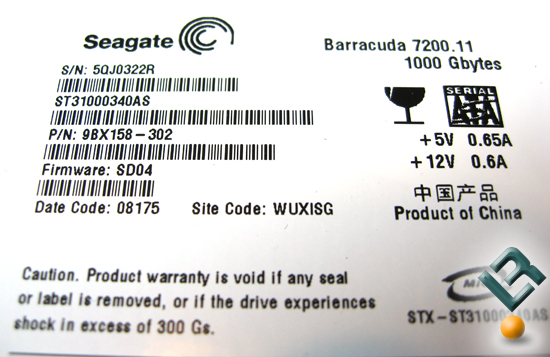 Hard drive duties were covered by four of 1TB Seagate Barracuda 7200.11 SATA hard drive. This Seagate Barracuda 7200.11 series drive uses second generation perpendicular recording technology to pack the data in tighter than ever. Not only does this lead to the increased capacity that gives you 1TB of storage, it also makes the drive faster and more efficient. Each Seagate Barracuda 7200.11 ST31000340AS 1TB 7200 RPM 32MB Cache SATA 3.0Gb/s Hard Drive runs $229.99 shipped on Price Grabber.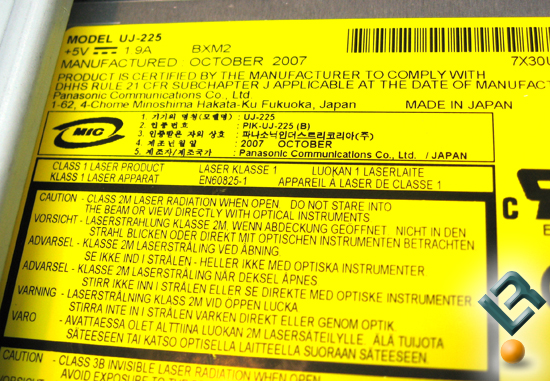 The slick looking slot loading Blu-ray burner is made by Panasonic and is model UJ-225-B. The Panasonic UJ-225-B Blu-ray drive is an advanced computer Blu-ray burner that uses brand new Blu-ray writable (BD-R) and Blu-ray re-writeable (BD-RE) 25GB single layer and 50GB double layer Blu-ray discs for storage of data, computer backup, high-definition movies and more. This drive is backwards compatibility with all the most popular DVD media formats such as DVD RAM discs, Dual Layer DVD, Double Layer DVD, DVD+R/RW, and DVD-R/RW with CD-R/RW support. Google Products shows that this slot loading Blu-Ray drive costs between $700 and $1200!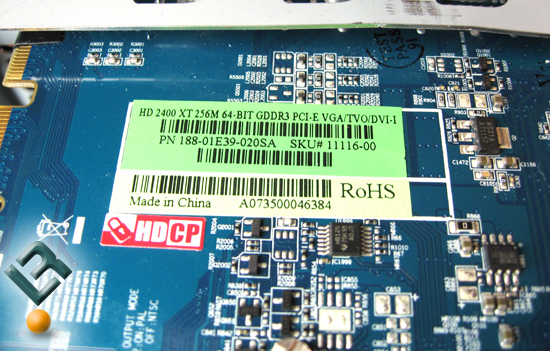 The video card in the Alienware HDMS might shock many people, so be sure you are sitting down. Alienware went with the $51.00 Sapphire Radeon HD 2400 XT 256MB GDDR3 PCI-E graphics card. We have been using the Radeon HD 2000 series to playback HD content here at Legit Reviews for nearly a year now, so while the video card is a bit dated it works great.
Internal component pricing (not including chassis or power supply) added up to $2,817.93 for the server that we have been using. You can configure the server differently, but the Alienware High Definition Media Server is pricey. If you're considering building one of these on your own using a DDR2 platform would save hundreds as well as using lower capacity hard drives and a Blu-Ray player and not the Blu-Ray burner.