ADATA SU900 512GB Ultimate SATA SSD Review
By
ADATA SU900 Ultimate SSD Series – 3D MLC NAND For 2.5″ Drive Users
It's been a long time since we've looked at a 2.5-inch SATA III SSD aimed at the consumer market, so we thought we'd mix up our storage content a little bit and do a review on one. Yes, SATA III SSDs feel like yesterday's news since we've been saturating the SATA III 6Gbps interface for years, but the form factor will still be around for many more years. The high-end storage drive market is squarely focused on M.2 PCIe NVMe drives, but those with older desktops that don't have an M.2 slot or are working with laptop that only takes 2.5″ SATA drives you couldn't care less about those articles. If you have been looking for the ultimate 2.5-inch SATA III SSD you are in for a treat today as we will be looking at the ADATA SU900 Ultimate SSD that uses 3D MLC NAND Flash and the SMI 2258 4-channel controller.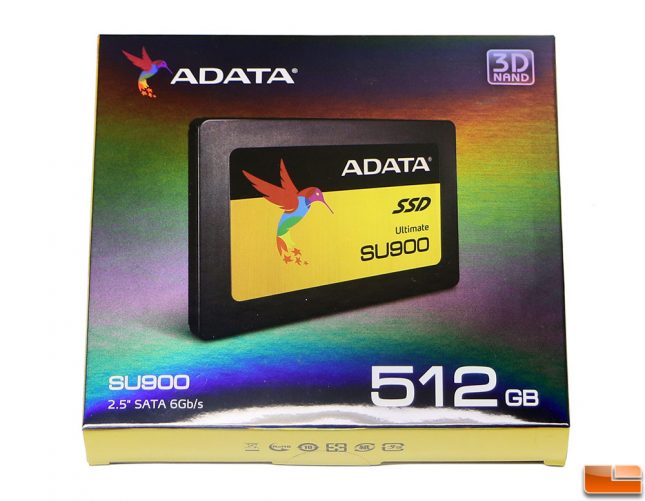 What makes the ADATA SU900 Ulimate series so special since most all of the new SATA III interface drives are bottlenecked at ~560 MB/s speeds? ADATA claims it is the fact they are using the latest 3D NAND Flash memory that provides higher storage density, efficiency, and reliability than traditional 2D NAND. The ADATA SU900 Ultimate series has respectable endurance ratings of up to 800 TBW (2TB model) and all are backed by a 5-year warranty. When it comes to sequential Read/Write performance you are looking at up to 560 MB/s Read and 525 MB/s Write when using ATTO. The Random 4K Read/Write IOPS are respectable with up to 85,000 IOPS Random Read and up to 90,000 IOPS Random Write when ADATA used IOMeter to come up with the ratings.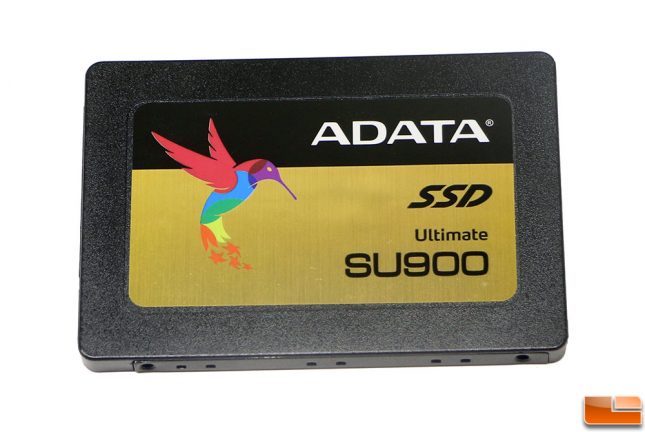 The ADATA SU900 Ultimate SSD series is currently available in capacities of 256GB, 512GB, and 1TB with plans for a 2TB model at a later date. Performance and endurance does vary depending on the capacity of the drive that you are looking at, so be sure you are aware of that before you make your purchase.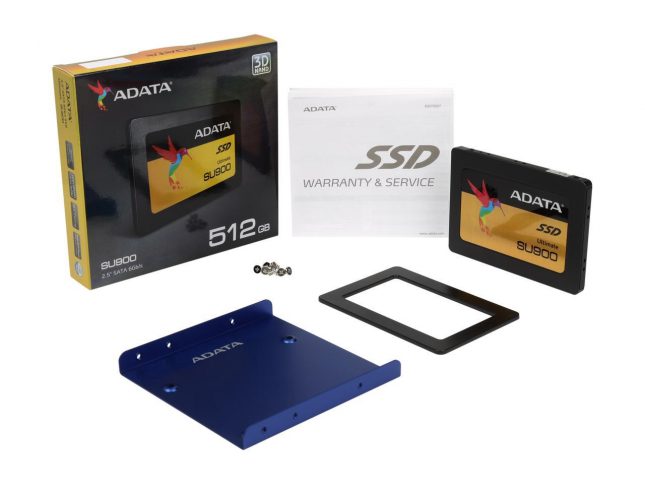 The ADATA SU900 is one of the few series of drives on the market that comes with an accessory bundle comprised of a 2.5mm spacer and a 3.5-inch bracket to ensure that you can easily fit the 7mm drive into a desktop or laptop. You even get an access code for a popular data migration utility called Acronis True Image HD 2015. We've used Acronis True Image for cloning drives for years and have found that it works great and is simple to use. You can find out more details about how to get that software key on this page. Very few SSDs come with data migration software these days, so this really is a nice accessory bundle! Data migration utilities are make the move from HDD to SSD quick and simple.
You can also download and use the free ADATA SSD ToolBox utility with this drive to obtain disk information and change settings easily. Additionally, it can speed up your SSD and improve its lifespan. The only downside to this utility is not everything works on it. For example you can't run a secure erase on this model in Windows 8, 8.1 or 10. Hopefully the folks at ADATA update this utility to allow all the features to work on Windows 10 so you don't have to rely on a 3rd party application to run something as simple as a security wipe. Despite this minor issue, it is still a great utility that shows drive status, wear level, and lifespan information.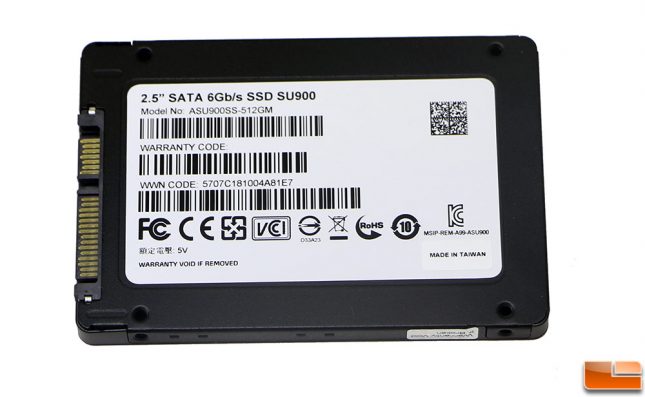 We usually open up 2.5″ SSDs to take a look inside to show you the controller and NAND being used, but we aren't going to be doing that today. Our drive uses the SMI 2258 controller with Micron 3D MLC NAND Flash, but that may change down the road. Our ADATA USA marketing contact told us that the drive will always use 3D MLC NAND, but down the road pricing and availability might come into play and they reserve the right to change the brand as long as it meets or exceeds the drives specifications. A growing number of companies are doing this on mainstream and entry-level storage products. Enthusiasts don't like it, but most consumers could care less what brand NAND Flash is being uses or what manufacturing process it uses as long as it does what it is advertised to do.
ADATA SU900 Ultimate SSD Series Street Pricing on 5/11/2017:
ADATA SU900 Ultimate SATA SSD Specifications:
SMI 2258 Controller – 4 Channels
3D MLC NAND Flash Intel/Micron L06B
Operating Temperature 0 ~ 70C
MTBF: 2,000,000 hours
4K Aligned Random Read:

up to 80,000 IOPS – 256GB
up to 85,000 IOPS – 512GB & 1TB

4K Aligned Random Write:

up to 90,000 IOPS – 256GB, 512GB & 1TB

Sequential Read & Write Transfer:

Up to 560 MB/s Read – 256GB, 512GB & 1TB
Up to 510 MB/s Write – 256GB
Up to 520 MB/s Write – 512GB & 1TB

Endurance:

256GB: 200 TBW
512GB: 400 TBW
1TB: 800 TBW

Warranty: 5-Years
The ADATA SU900 Ultimate SSD series also supports features like intelligent SLC caching and a DRAM cache buffer to boost read/write performance even further. This driver series has increased data protection with Comprehensive Backup and Management Low density parity check error correcting code, leading to a massive reduction in data errors and an equal increase in data integrity. It therefore protects your valuable content against corruption to a much greater extent than non-ECC SSDs or even SSDs that use basic BCH error correction.
Let's take a look at the test system and then jump into the benchmarks.