7-Way 550-600 Watt Power Supply Roundup Review
By
Thermaltake TR2 600W
Thermaltake is one of the most well-known manufacturers of advanced PC components and peripherals globally. From their vast lineup of products, we will be having a look at the TR2 600W, a power supply designed with value in mind.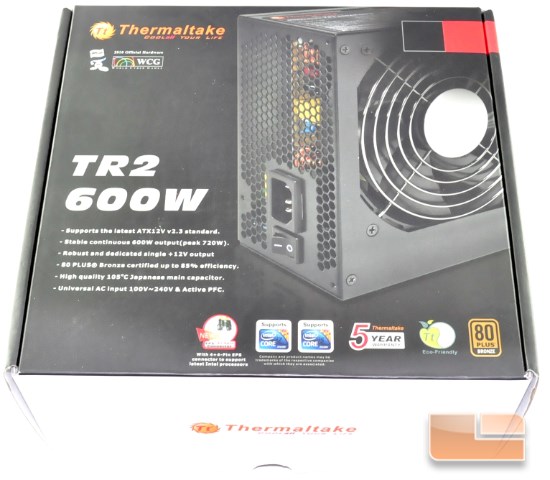 We received the TR2 600W power supply inside a simplistic square cardboard box. Inside the box the power supply lays protected only by a bubble bag but the thick walls of the box ought to provide enough protection. As the TR2 is aiming for maximum value, Thermaltake reduced the bundle to the bare minimum required; just an A/C power cable and a set of mounting screws.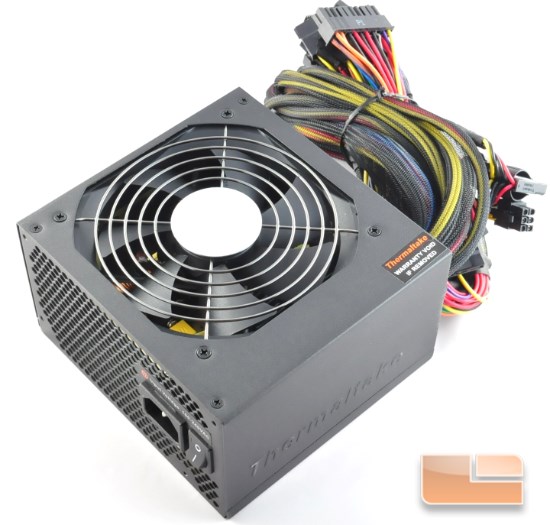 The Thermaltake TR2 600W unit is built inside a typical 150mm wide ATX chassis. The chassis has been sprayed with a matte black paint and the company logo is featured embossed on the left side of the chassis. A standard circular fan guard covers the 120mm fan with a badge covering the center.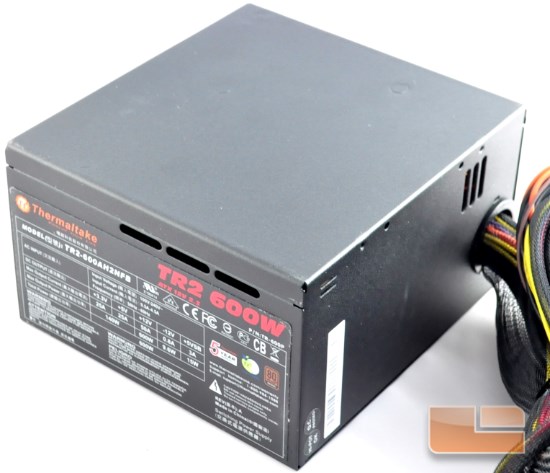 A large black sticker with all of the unit's certifications and specifications can be seen on the right side of the chassis, along with the rare sight of ventilation openings. A few quality control and serial number stickers have been placed on the otherwise plain rear side of the power supply. This is not a modular design and thus all cables are hardwired to the chassis, all being typical sleeved cables with color-coded wires and black connectors.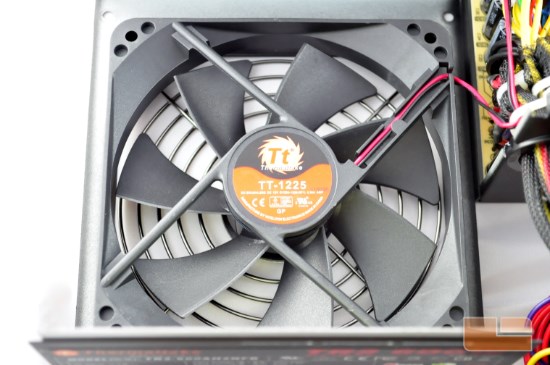 Thermaltake rebadged the cooling fan of this power supply but it was not difficult for us to recognize that the OEM behind it is Yate Loon, a company which supplies many manufacturers with cooling fans. It is a simple 120mm fan with a sleeve bearing engine, a maximum speed of 2200RPM and a noise rating of 40 dB(A).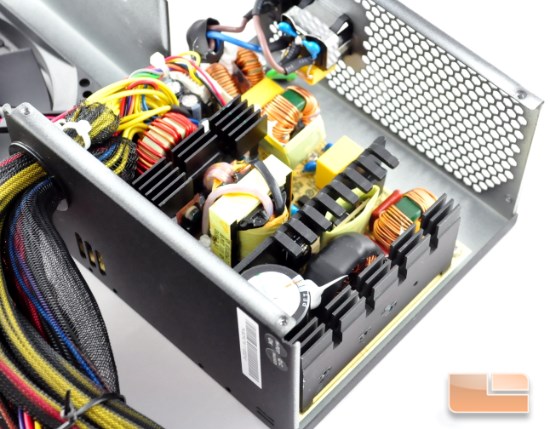 FSP (Fortron-Source) is the OEM behind the creation of the Thermaltake TR2 600W power supply. The assembly quality is satisfactory, with a few hand-made soldering joints and a lot of glue included. The heatsinks are sizable, especially on the secondary side of the transformer, which is peculiar for such a design. The filtering stage is acceptable, with four Y capacitors, two X capacitors and two filtering chokes. As usual, FSP did not install a MOV.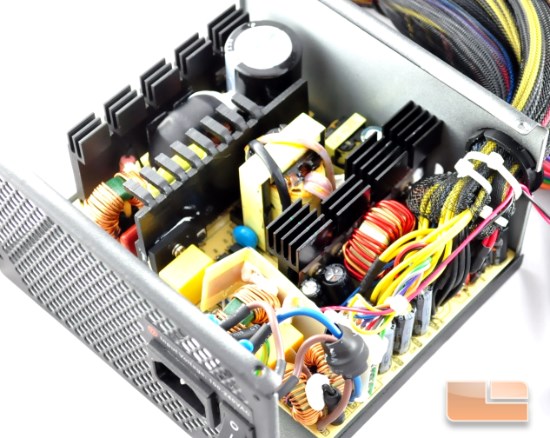 The rectifying bridges are sharing the same heatsink as the two primary inversion transistors, which form a half bridge configuration. A Matsushita 470uF/420V capacitor and a covered coil are the passive components of the APFC stage, with the active components, two transistors and a diode, found on the heatsink at the edge of the PCB. The heatsink at the secondary side of the transformer holds four transistors, two for the generation of the 12V line, one for the 5V line and one for the 3.3V line. The capacitors on the secondary side, all of which are electrolytic, are supplied by Teapo.