XFX Speedster MERC319 Radeon RX 6800 XT Review
By
Final Thoughts and Conclusions
The XFX Speedster MERC319 Radeon RX 6800 XT is a finely crafted graphics card that is a fantastic option for those looking for a new graphics cards. 1080P gaming is no challenge for this card and it really shines at high refresh-rate 1440P gaming. It also would be a good fit for ultrawide and 4K gaming displays as it has the power needed to run games popular on these larger gaming setups.
It seems odd to say this, but the XFX MERC319 almost seems overbuilt. It is built tough from the ground up with a 14+2 power phase design and massive triple-fan GPU cooler that makes it a triple-slot design. Then again this card has launched with a $799 USD Suggested Retail Price (SRP) and it better be overbuilt considering it costs $150 more than the reference design.
This card is currently sold out at places like Amazon, but more are coming in weekly from the factory and XFX expects the number of cards in each shipment to increase each week.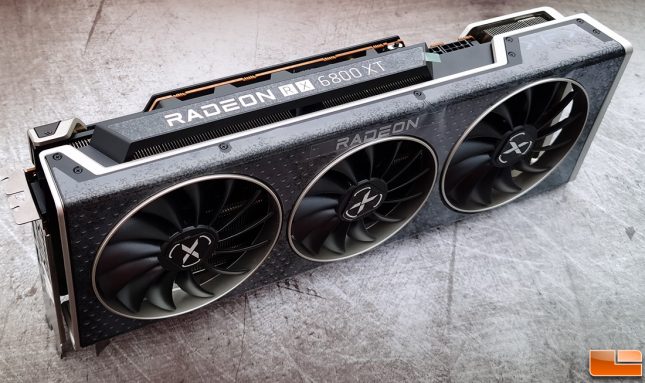 The good news is that the Speedster MERC319 Radeon RX 6800 XT is the flagship 6800 XT model from XFX. They told Legit Reviews that they are working on two additional 6800 XT models that they hope to introduce before 2021 that will be more affordable. Those models we've been told will have a more conservative GPU cooler, likely a smaller VRM design and different display output configurations (USB-C removed for another DisplayPort). Our XFX contacts told us that the price for their entry level custom card should be around $699, which is $100 less than this model and $50 more than the reference card.
Running the XFX MERC319 in RAGE hardware and software mode got us at most about a 3.7% increase in performance at 1440P. A 23% price premium for a sub 5% performance increase is nothing to write home about at the end of the day. It also was found to use over 60 Watts or 17% more power than the 6800 XT reference card in our advanced power testing. This card is clearly aimed at overclockers that are wanting to push the limits. If you don't care about overclocking then you'll want to stick to the reference design or one of the upcoming custom cards that can be picked up for $100 less than this.
All XFX Radeon RX 6800 XT graphics cards are backed by a 3-year warranty.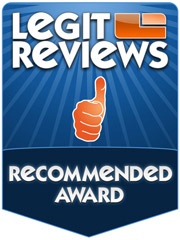 Legit Bottom Line: The XFX Speedster MERC319 6800 XT is a beast and should be appealing to overclockers and those that want the flagship 6800 XT model from XFX.