WD TV Live Hub Media Player w/ 1TB of Internal Storage Review
By
Internet + Network = Live!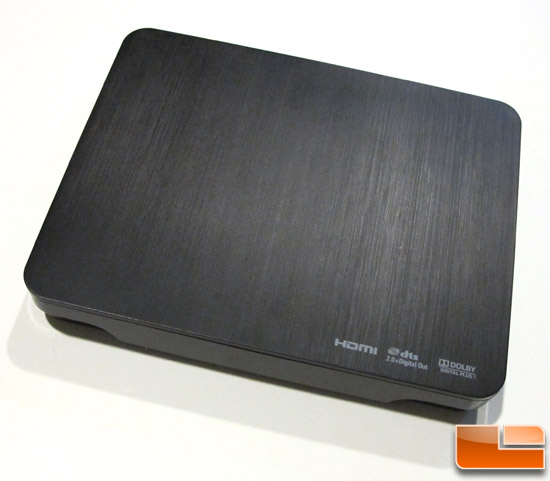 Media players can traditionally be broken up into one of two categories: Ones that play multimedia content from your network, and those players that play content from the internet. For instance, the Apple TV can be considered an Internet Player because its primary function is to play content from the web. It is possible for the Apple TV (and other internet players) to play media from your network but that is not their primary function. Conversely, media players such as the Patriot Box Office are designed to play everything on your network or attached storage devices. The Box Office doesnt really deliver content from Netflix or YouTube as well as other players focused on web content.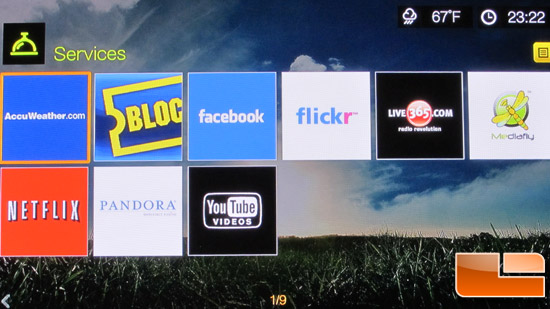 In the past, you had to decide which of these two features was most important since there really was never a player with superb balance. Western Digital has really raised the bar for every company thinking of releasing a set-top media box. With the WD TV Live Hubs beefy on-board storage and new graphics user interface, this is hands-down, the best player we have used.
Internet Services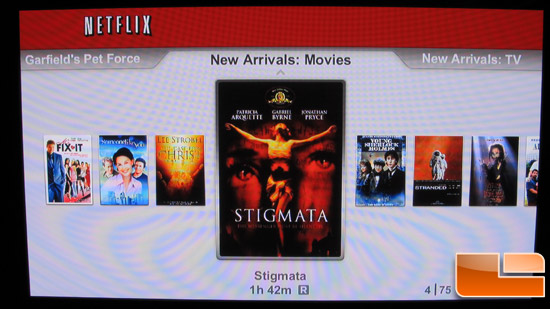 Most of you who read our media player reviews here at Legit Reviews know that we really arent fans of Netflix and how they implement their on-demand/streaming service. While it is an incredible idea and service for those with a set-top box (including Sonys PlayStation 3 and Nintendos Wii), the content available is quite limited not to mention the quality of the content. With the ability to play content in high-definition, I really see no need to spend extra on a monthly fee to view old movies.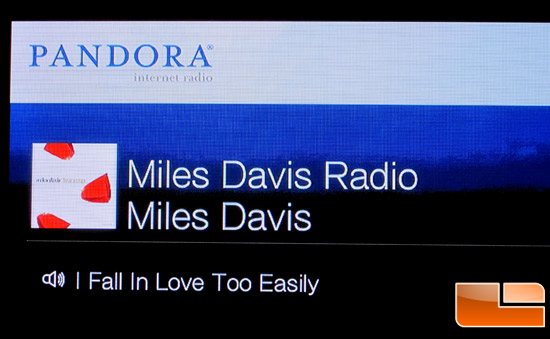 By far my favorite internet application at the moment is Pandora. The Live Hub implements this internet application well giving the user the power to view and create stations, thumbs up/down songs, bookmark tracks, and 'snooze' track for playback later. The sound is quite good as well coming in at high quality stereo.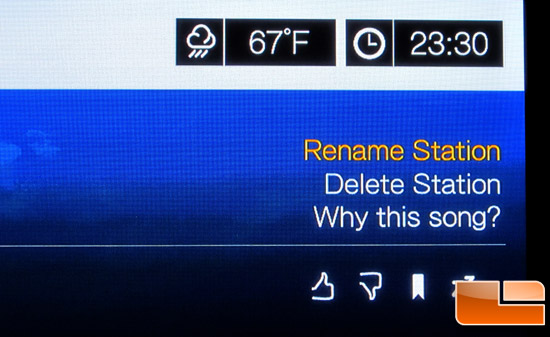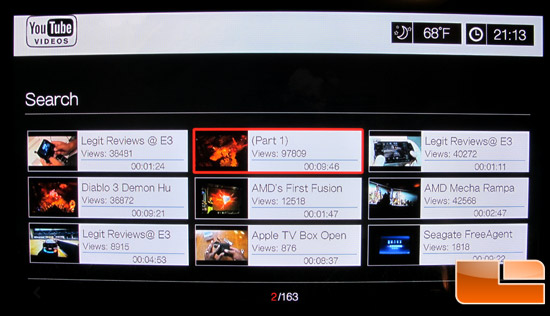 The YouTube access that the WD TV Live Hub had was quick and the picture quality was solid. It wasnt the highest-definition picture quality but if you want to view something quickly from the web, this was a good addition.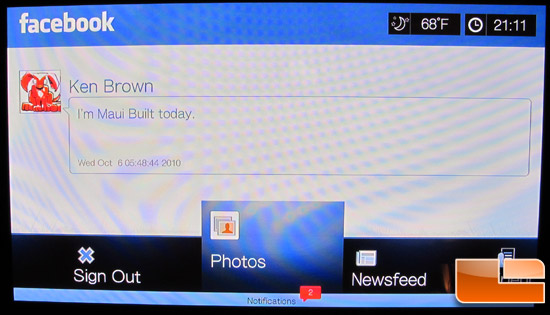 If you are a Facebook junkie, Western Digital thought of you and included a button to get to your Facebook account. You can view your Newsfeed, check out your photos and videos and edit your online status.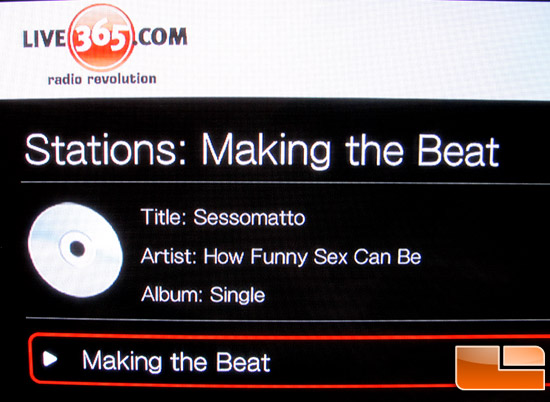 Live365.com gives you a trial of their VIP music streaming service. Even without the VIP service, there are thousands of radio stations that you can choose to listen to and the WD TV Live Hub tries to help you wade through all of these stations by letting you sort and filter by genre, popularity, stream quality, and more. If you are looking to play non-stop music, the Live365.com application certainly lives up to its name.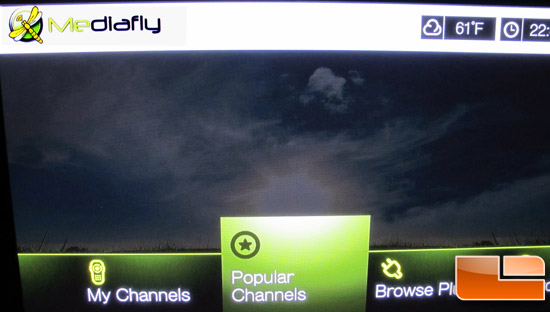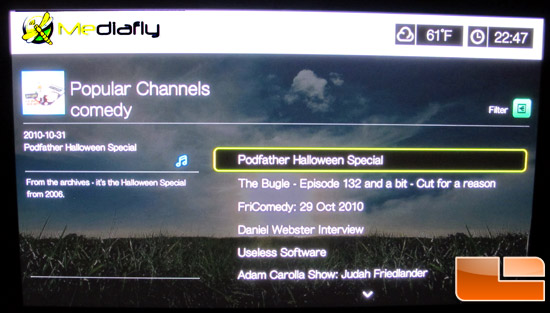 Even though it has been around for a couple of years, I really didnt know too much about Medifly, but since the WD TV Live Hub offered this service, I decided to check it out. Maybe I'm just an elitist, but i wasn't impressed by Mediafly's offerings as it was very difficult to find the things your interested in viewing and once you found something, the quality was lacking. It reminded me of the on-demand Netflix – which isn't a good thing, but at least Mediafly is free.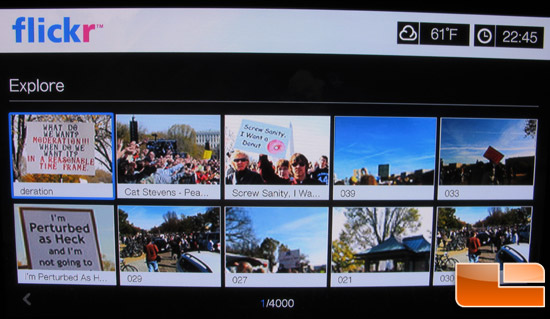 I wanted to show you all what the Flickr interface looks like on the WD TV Media Hub. Many of Flickrs features are included with this iteration including Search, view My Tags, My Contacts, and Top Tags. I'm not really a Flickr user, but I can see how having access to your online photos in your living room can be quite attractive.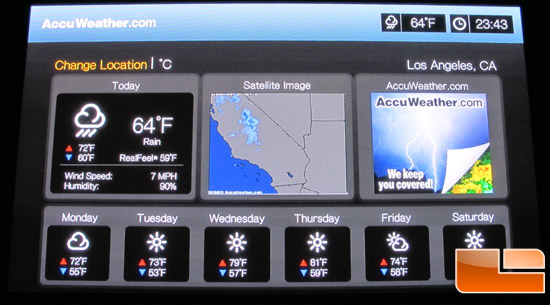 The WD TV Live Hub even gives you weather from your favorite city via AccuWeather.com. This was actually a pretty cool feature as it showed the weather forecast and the latest radar and satellite image. You could plug in a number of different cities around the world to call up when you needed.