WD TV Live Hub Media Player w/ 1TB of Internal Storage Review
By
Setting up the WD TV Live Hub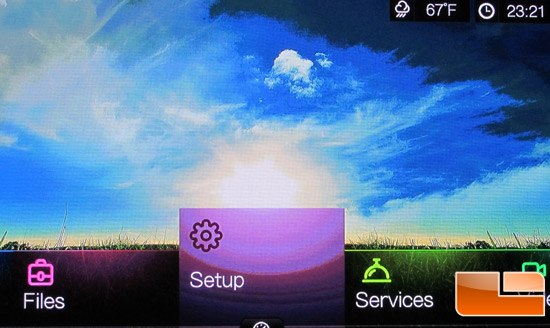 In steps the power of Mochi. Mochi is a totally redesigned interface
powering the Live Hub. We have never seen this incarnation of software
running on any media box. To us, this is a major upgrade on the plain GUI that is being used in the WDTV Live/Live plus. It should definitely have (WAF) but more than that, the layout is great and the GUI takes full advantage of its remote control.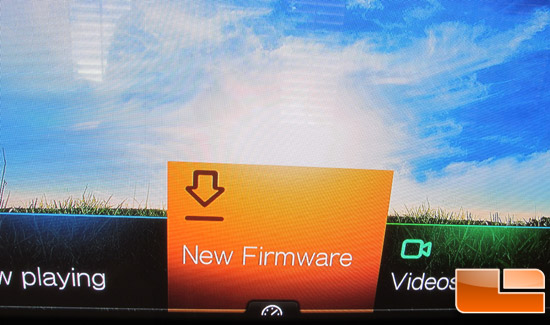 When we first powered up the WD TV Live Hub, the thing we first noticed about the Mochi GUI is how fast, responsive and intelligent the unit is. The player automatically recognized that it was attached to a wired connection and proceeded to get on to the internet letting me know that there was a new firmware version available. After a click or two with the remote, the Live Hub was downloading the latest version of the Mochi software.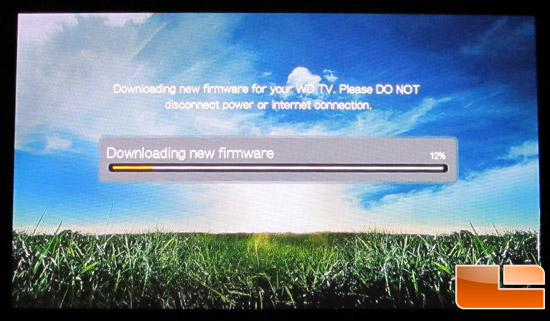 On the main
screen you see the go to the Setup menu, Internet Services, view your
Videos, listen to Music, view photos, or view your files.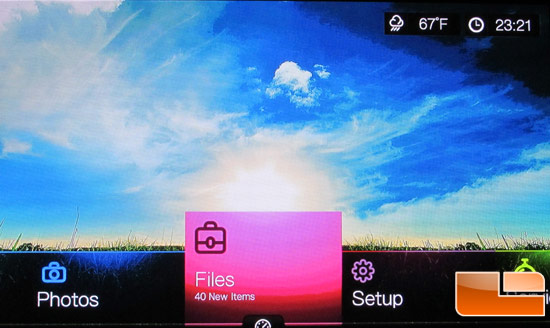 When trying
to open your multimedia files within these categories, you are able to
view your content in a variety of ways similar to how your operating system
on your PC can view files in different ways. You can see a list of
files, or folders, sorted by alphabetical order or by time.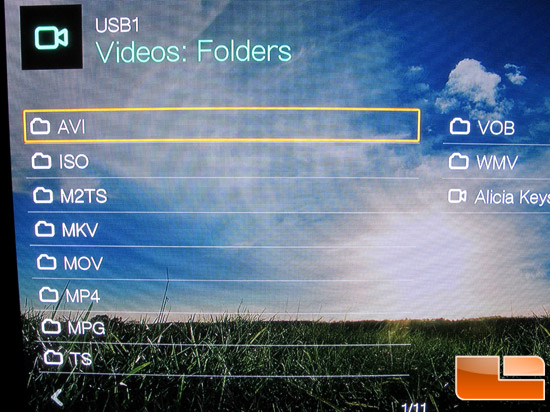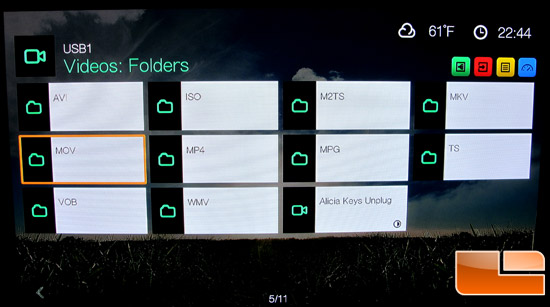 You can
view thumbnails, or you can see previews of the videos you are searching
for. The WD/Mochi interface even allows you to sort by recently viewed
and filter by genre, playlist, and favorite.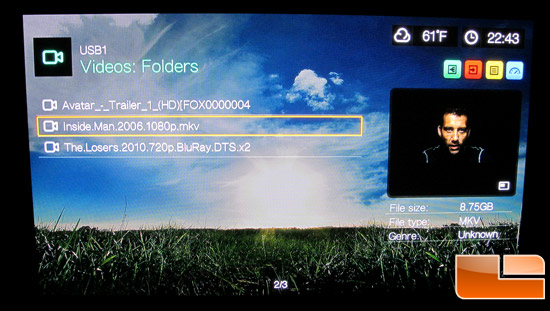 Optimizing the WD TV Live Hub for HDTV viewing of your network files was very simple. Out of the box, the system came ready to be connected to an HDTV via HDMI. We didnt have to do any sort of extra configuration to let the system know. We didnt test the unit with Component or Composite inputs however, but it is just nice having the ability to work with legacy televisions and monitors when you need to.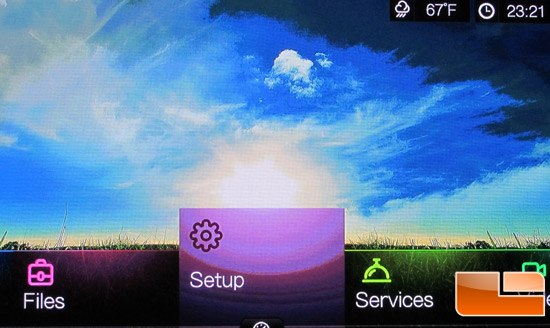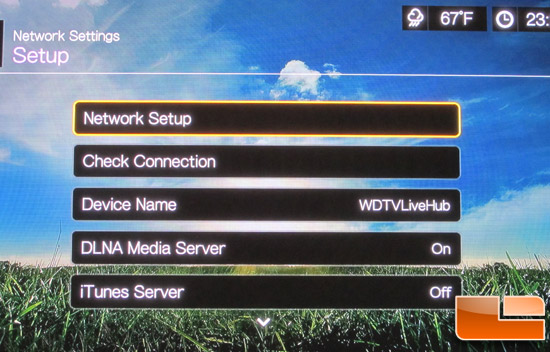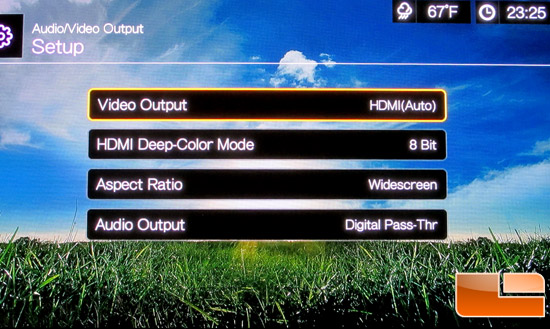 After only a few seconds of navigating through the setup menus we were good to go. We told the Live Hub to pass through the audio signals straight to the receiver and let the sound decoding happen there. For many without a receiver, you will want to have the WDTV do your decoding.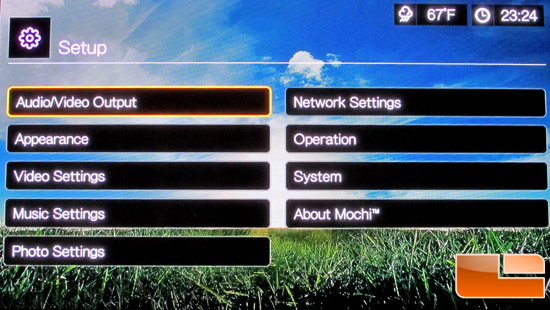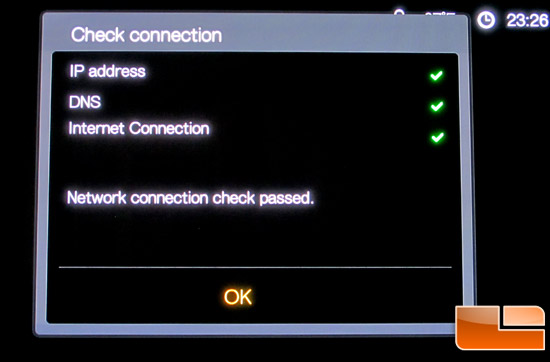 The system automatically detected our internet connection and was assigned an IP address. We had no problems whatsoever with this procedure. You should note that you have the ability to turn on an iTunes server as well as a Twonkey server to allow the WD TV Live Hub to push multimedia to various rooms and devices that are on your network. You can also access the on-board storage from your network-attached PC .