VIA PT Series Chipset Preview
By
VIA PT894 Chipset
Next up we have the VIA PT894 chipsets which is touted as the ideal alternative to the i915 chipset motherboards. The PT894 is similar to the PT880Pro in alomst all respects except for the fact that the PT894 does not have support for an AGP graphics slot. It makes up for the lack of the AGP slot with the addition on a PCIe slot that allows grand total of two PCIe devices to be used.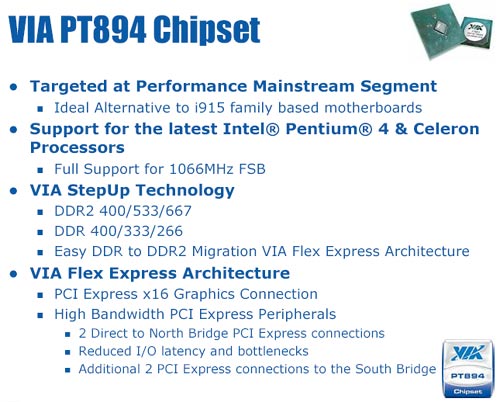 Here is a block diagram of the VIA PT894 chipset: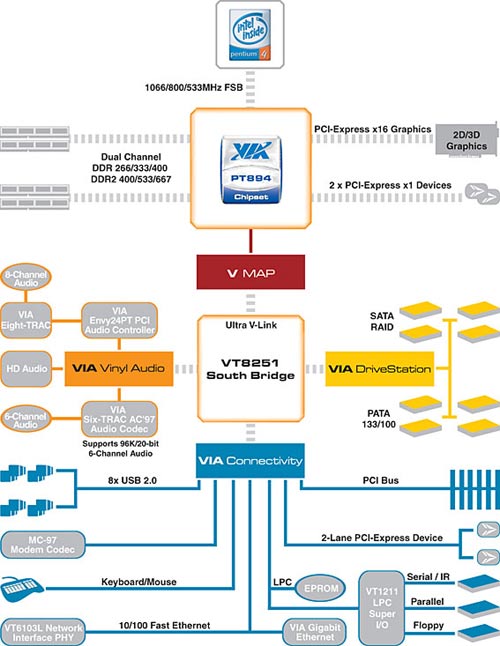 As you can tell in the block diagram there is the x16 PCIe graphics bus and a pair of PCIe x1 slots for peripherals that all go through the PT894 north bridge. VIA told us that the x1 slots should feature somewhat lower latencies than other solutions using the south bridge. Makes sense to us as a shorter/faster route should always lower latencies.