Tt eSPORTS Challenger Prime Gaming Keyboard Review
By
Teardown Disassembly
After removing all the screws on the underside of the Challenger Prime, we were able to separate the keyboard into its pieces. There the top and bottom pieces of the enclosure, the backlight diffuser, circuit sheet, keys, individual elastic domes, and controller board.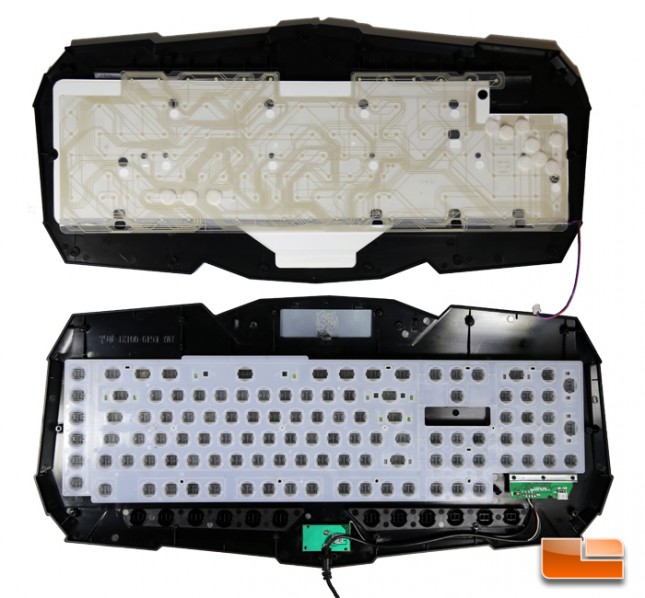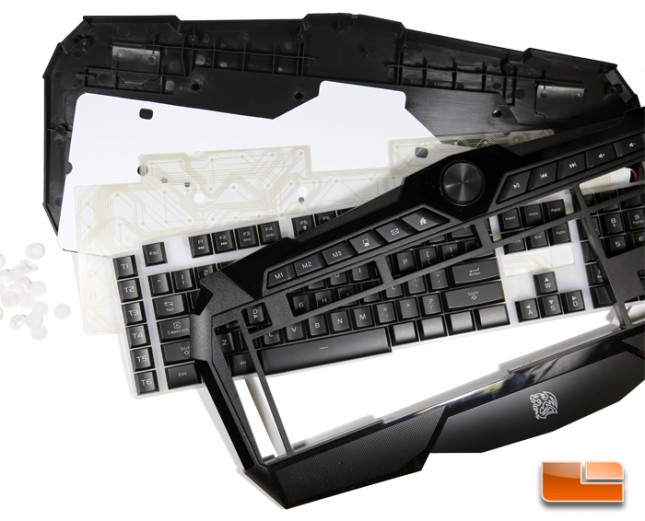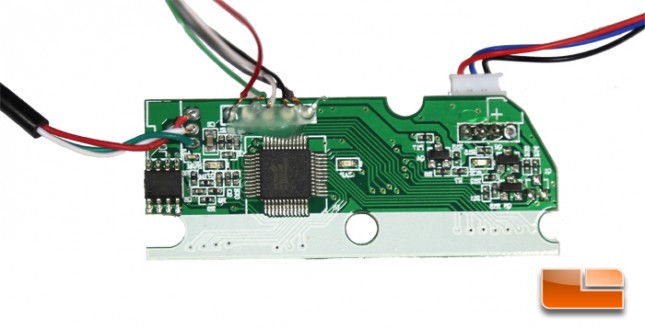 Thermaltake specified that the Challenger Prime is a membrane keyboard, so we were surprised when a bunch of individual domes came spilling out the keyboard during the teardown. The large chip in the Holtek Semiconductor HT82A525R microcontroller. The HT82A525R is an 8-bit high performance RISC microcontroller designed for USB 2.0 keyboard applications.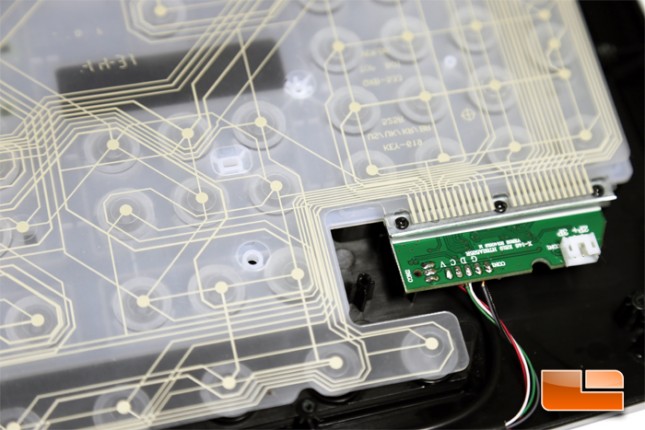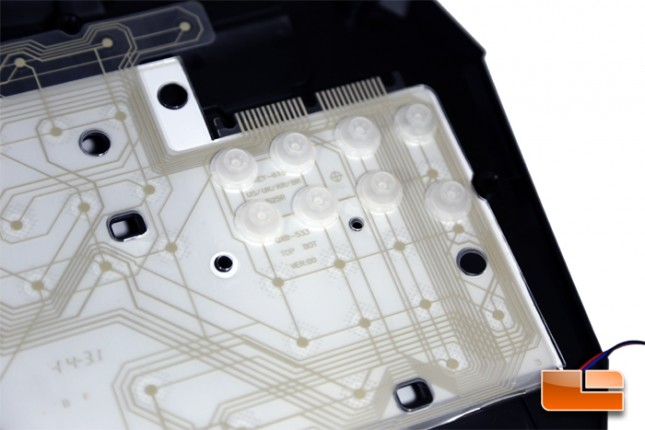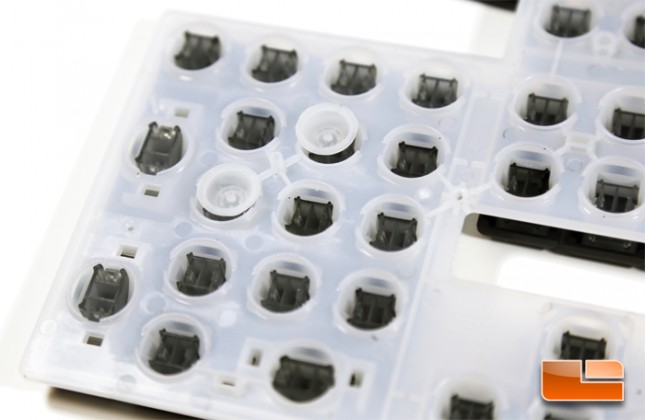 Here you can see the elastic action of a dome as it would push back on a pressed key.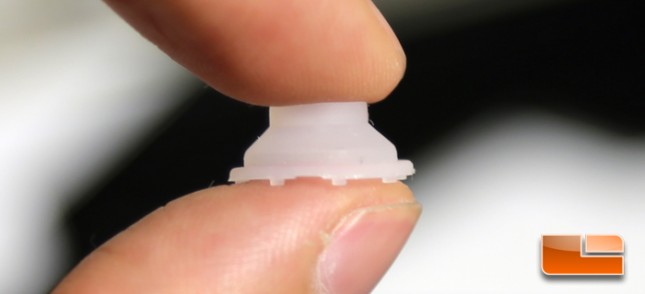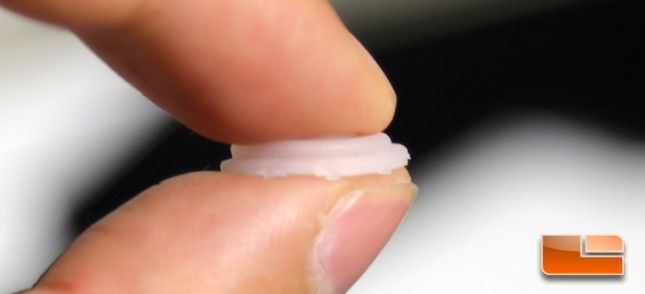 Here, we power on the LEDs which are located underneath the silver colored strip. The light floods out onto the diffuser which reflects light upwards into the keys.