Tt eSPORTS Challenger Prime Gaming Keyboard Review
By
Looking around the Challenger Prime
The Challenger Prime is a wide keyboard as a result of its macro keys and large bezel. Its 20(W) x 9.4(L) x 0.9(H) inch / 50.8 x 2.39 x 0.24 cm dimensions are sure to take up a substantial amount of desk space.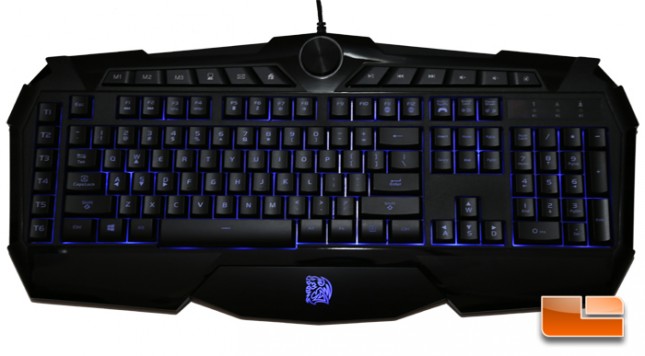 This keyboard is backlit by red and blue LEDs which are capable of tri-color lighting. The Challenger Prime can be lit in blue, purple, or red.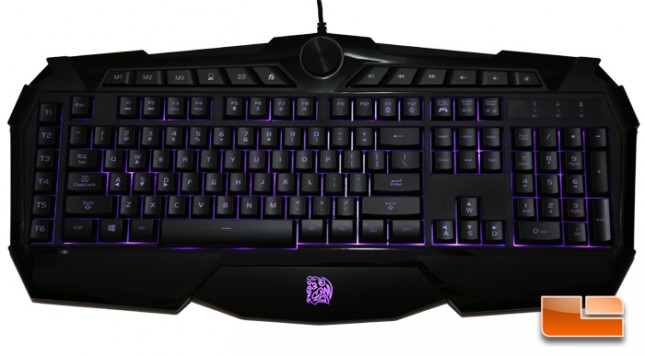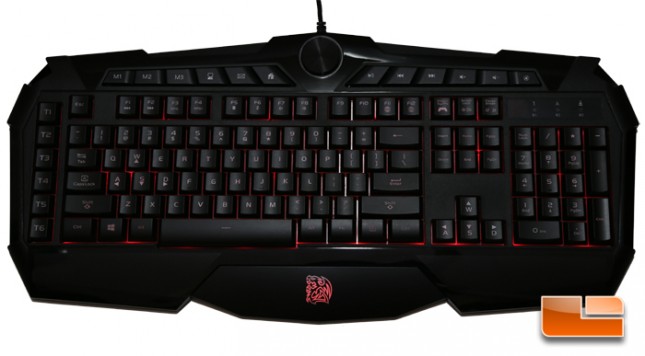 To the left are six dedicated macro keys that can be customized in the keyboard software. Along the top is another row of additional keys including profile trigger keys. Most of the F keys also have Fn dual functions such as repeat rate adjustment, polling rate adjustment, lighting adjustment, game mode/normal mode, and program shortcuts. The dial controls backlight brightness.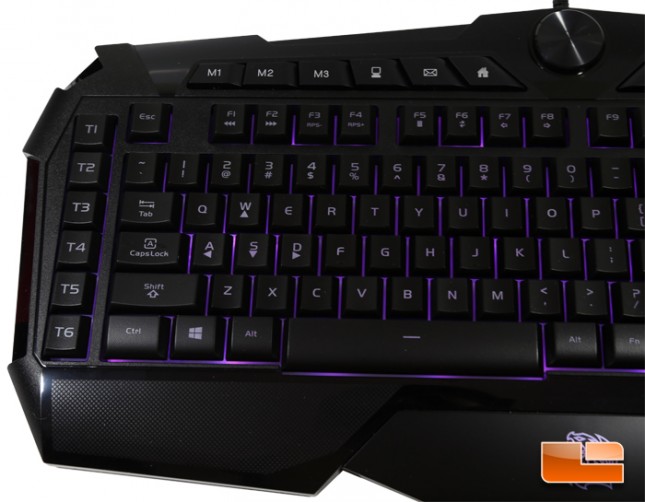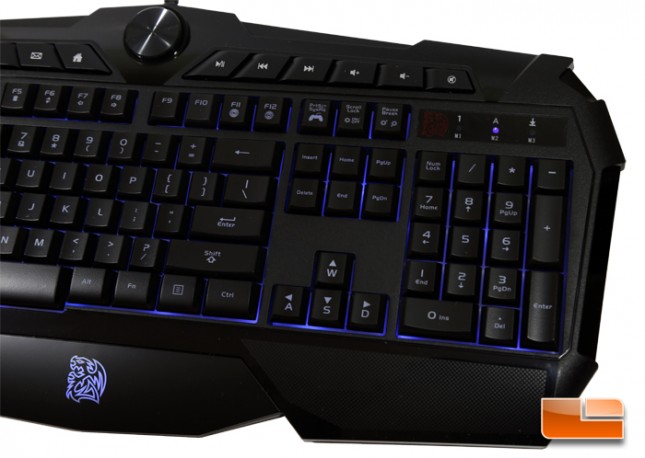 The Challenger Prime connects to computers by a 5 foot long (1.5m) braided USB cable.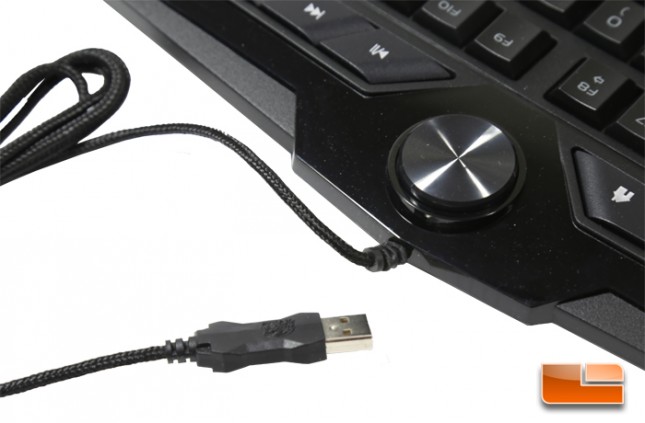 The keys have a short travel before bottoming out allowing for fast actuation.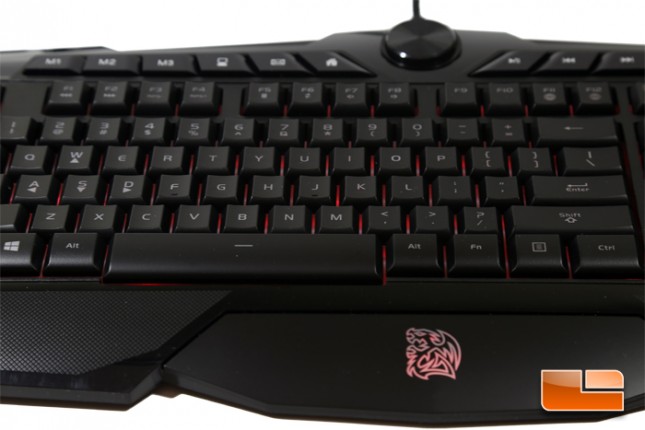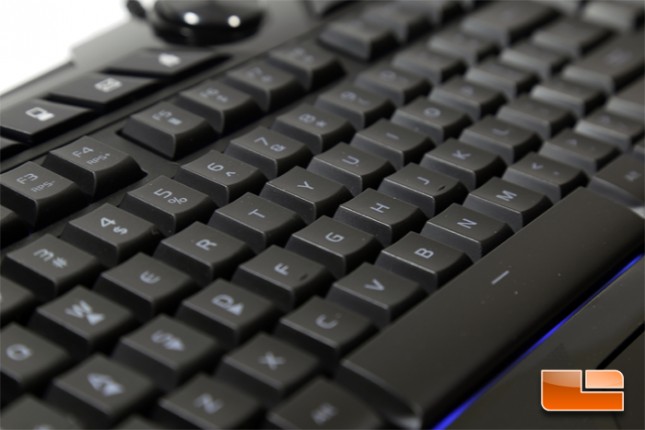 Under the keyboard are six gripping feet. Two of them are on flip out tabs that can angle the keyboard. The holes on the bottom are part of a so-called anti-spill system, but after we disassembled our keyboard, these holes were useful for aligning the component layers inside the Challenger Prime.