Tt eSPORTS Challenger Prime Gaming Keyboard Review
By
Tt eSPORTS Challenger Prime Gaming Keyboard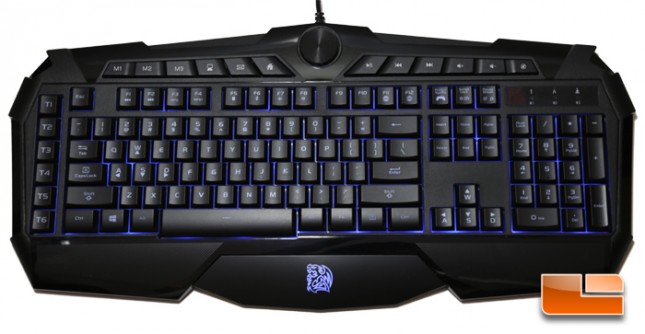 Today, we're giving our attention to a reasonably priced gaming keyboard from Thermaltake's gaming division. The Tt eSPORTS Challenger Prime costs $29.99 plus $1.99 shipping at Newegg, but packs features normally expected from more expensive gaming keyboards including tri-color backlighting, dedicated macro keys, and dedicated media keys. Already, the Challenger Prime is looking like the keyboard to beat at this price.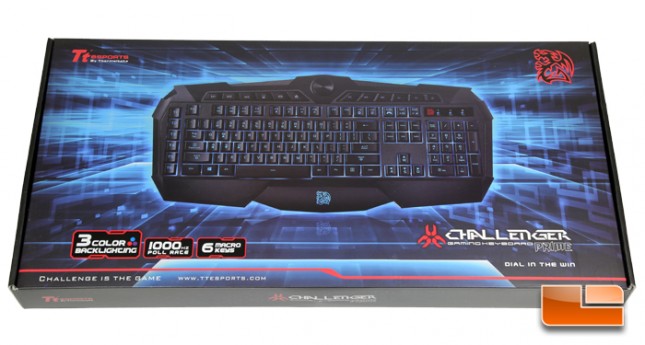 Though we've been looking at relatively expensive keyboards for a long time, we certainly can appreciate how accessible a budget keyboard is for gamers. They're safe purchases for the value, but don't impact the wallet so immediately to remove the option for a more expensive future upgrade. What the Challenger Prime does to separate itself from the masses of $30 office keyboards surprisingly is by offering more at the same price, a stark contrast from the typical cycle of paying more for the gamer premium.
Tt eSPORTS Challenger Prime Gaming Keyboard Features:
Membrane gaming keyboard with 6 dedicated macro keys and 3 profiles
Blue, red, and purple lighting with pulse lighting and adjustable via dial
9 dedicated media keys
Tt eSPORTS Challenger Prime Gaming Keyboard Specifications:
Interface: USB
Operating system: Windows 7/Windows 8
Cable length: 1.5m cable with USB connector
Body dimension (LxWxH): 508*239*24 mm
2-year warranty
Part Number: KB-CHM-MBBLUS-01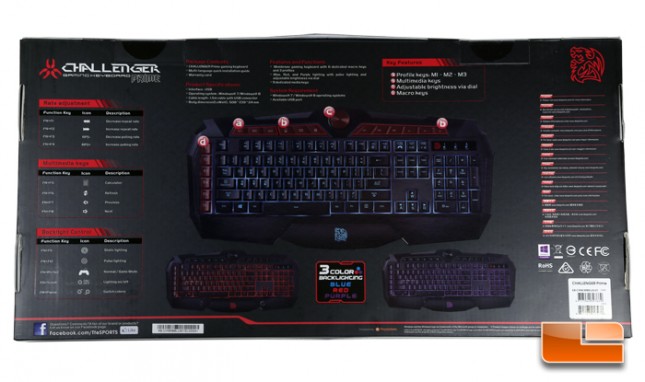 The keyboard package is pretty dry, containing a user guide and warranty booklet alongside the Challenger Prime.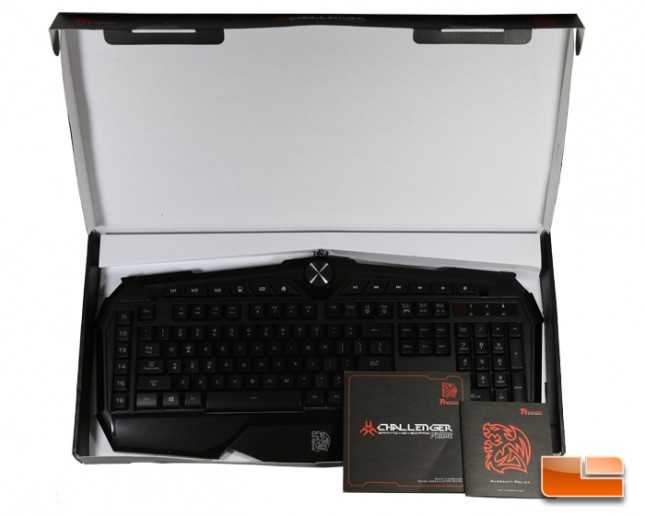 The following pages we'll examine whether or not the Challenger Prime is cheaply made as much as it costs!