Thermaltake Chaser A71 Full Tower PC Case Review
By
Chaser A71 Retail Packaging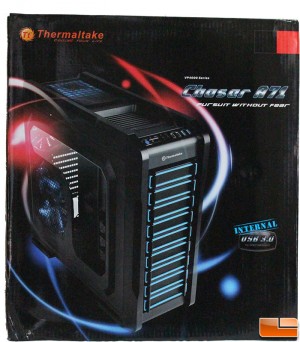 As Thermaltake does, they packaged the A71 in a black retail style box with an eye catching view of the case. Looking at the box, you can get a glimpse of what the case has to offer, without any specific specifications. There is no mention of the size, or major features, with the USB 3.0 internal connection being the exception. Both the front and back of the box look identical, which means taking a look at the sides for more information than is presented here.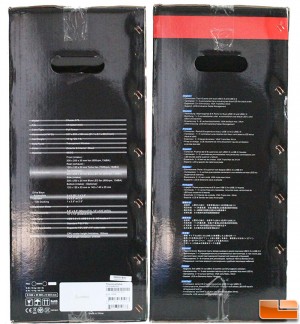 On one side of the box there is a detailed list of the specifications that covers what somebody would be concerned with when looking at a case; the size, cooling options, drive space, and several other features. The opposite side provides a little more information on airflow capabilities, expansion, front I/O ports and capable of LCS and advanced cable management.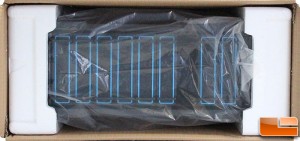 Inside the box, the Chaser A71 is stored in a plastic bag, nestled between two heavy duty Styrofoam blocks. Other than severe damage and piercing damage, this method of packing a case will keep it safe from damage.
Thermaltake includes everything that a user should need to install their components. A 5.25″ to 3.5″ drive bay cover, motherboard standoffs (most are pre-installed), many screws, tiny speaker, lots of cable ties, two 4-pin molex to fan connector cables, a 4-pin or 8-pin motherboard power extension, an adapter to install a water block to replace the 140mm fan, and various pieces of documentation.