Thermal Image Testing on AMD X370 Motherboards by ASUS, Gigabyte and MSI
By
Gigabyte GA-AX370-Gaming 5 Thermal Performance: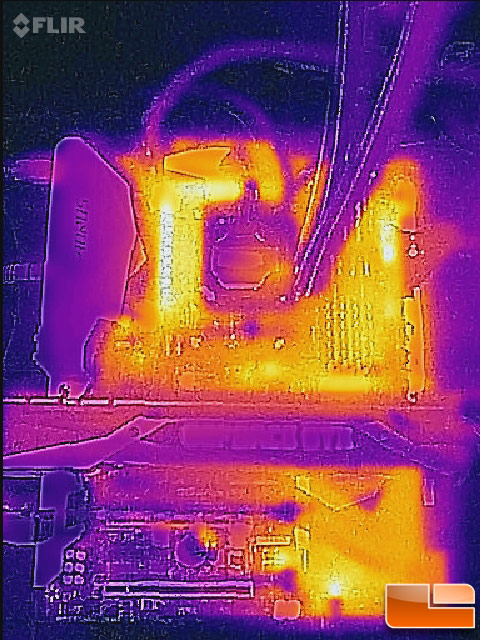 Next up we have the Gigabyte AX370 Gaming 5 motherboard ($194.99) running on the same exact setup with the AMD Ryzen 7 1700 processor and Corsair Vengeance LPX 64GB (4x16GB) DDR4 memory kit. Gigabyte went with a 10 phase digital power delivery design in a 6+4 configuration for the processor and goes into detail about how well it works on the boards landing page.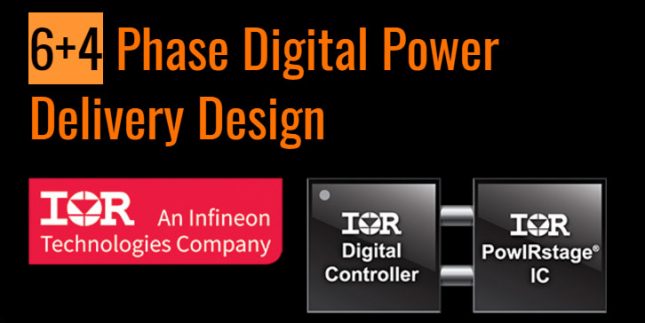 "AX370-Gaming 5 features a 6+4 phase power delivery design equipped with 4th gen. IR digital power controllers and 3rd gen. PowIRstage ICs featuring Isense technology, which provides more precise current sensing accuracy. This helps evenly distribute the thermal loading between the PowerIRstage ICs, preventing the overheating of each individual PowerIRstage, resulting in longer lifespan and better reliability." – Gigabyte GA-AX370-Gaming 5 (rev. 1.0) landing page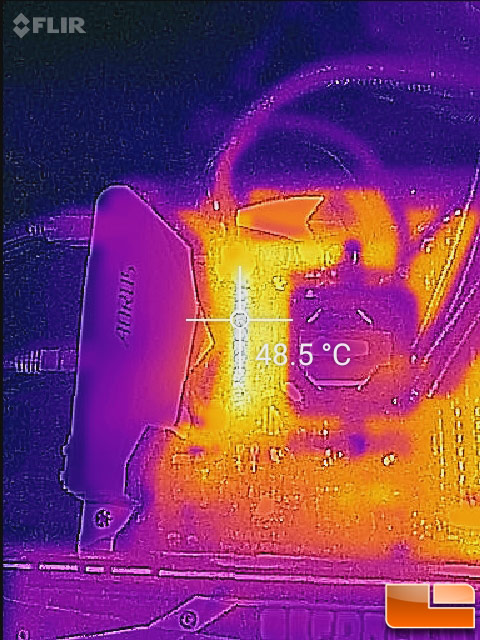 After doing a 10 minute stability test with AIDA64 we noticed that the highest surface temperature on the CPU VRM phases was actually the capacitors and they were hitting just shy of 49C.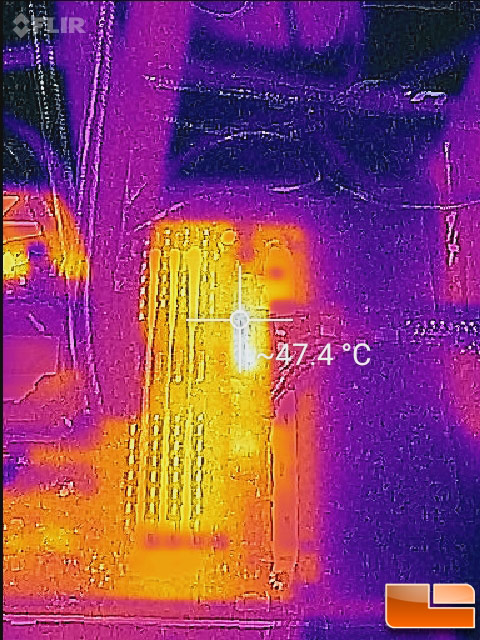 The Gigabyte GA-AX370-Gaming 5 has a two phase memory VRM that we found to be running at around 47C, so the memory and CPU power phases are close to temperature to one another on this board. During this time the motherboard temperature sensor was reading 23C, the M.2 PCIe NVMe SSD was sitting at 29C and the AMD Ryzen 7 1700 processor running at stock settings was at just 38C (we ran out of thermal paste and switched brands, so CPU temperatures aren't comparable between boards). Once again the hottest spot on this X370 board wasn't the processor or chipset!