The Koolance Exos-2
By
The additional coolers
While the CPU block did an impressive job as compared to other coolers, I was equally impressed by the results I found using the other blocks in our test system.
The DFI SLI-DR is a damn fine board, however I, and many others, were concerned by the chipset cooler and its placement. First, active cooling solutions are prone to fail. Second, the NF4 chipset is incredible hot. when I reviewed the board, I felt that aftermarket coolers would be out of the question due to the chipsets placement, but the Koolance block fit perfectly under my X850 XT.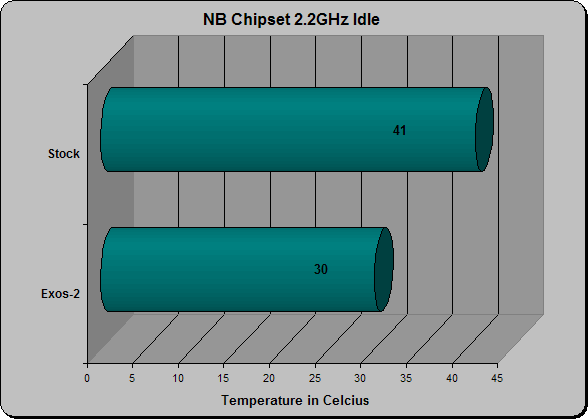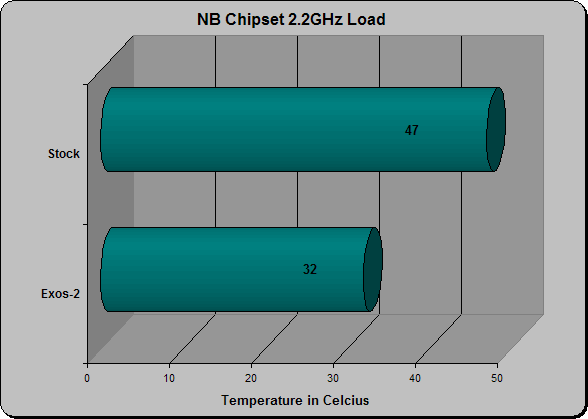 A 7-10C drop in chipset temperatures over a range of configurations impresses the hell out of me. The low profile Koolance MB chipset block, though one of the simplest I've seen, simply shines as part of this system!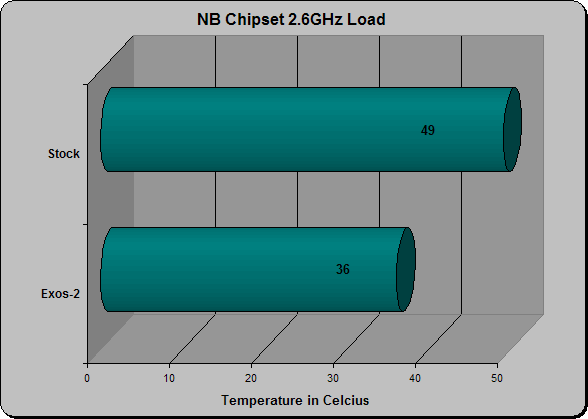 Moving on to the video card, I really love my X850XT, not only is it a great performer, but because of a very good cooling solution it is a very good overclocker as well. The problem here is that while the cooler works well, the fan noise has been known to irritate more than a few people when puttiing the system under heavy load (like 5 hours of straight CS). For measuring the video card temps I used ATITOOL's temerature sensor.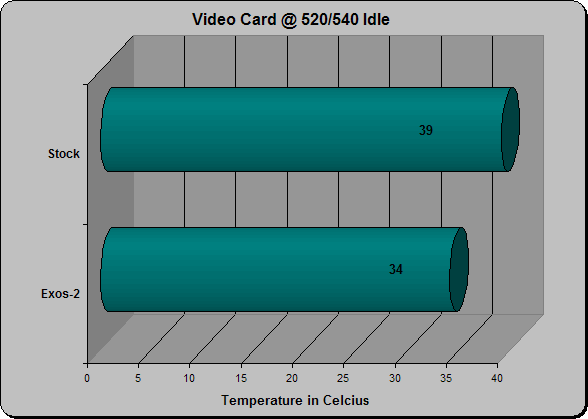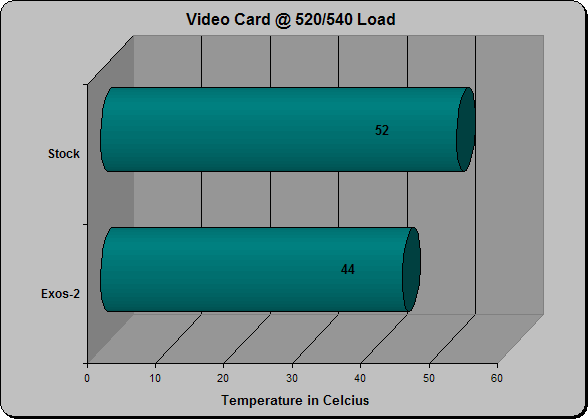 At stock timings of 520/540, the X850 XT ran about 5 to 7C cooler than when using the stock cooler, and because we are using water, it is completely silent. when O/Ced to XT Platinum Edition speeds, the Koolance block showed some incredible performance with temps running 6-12C lower than the stock cooling fan set to auto.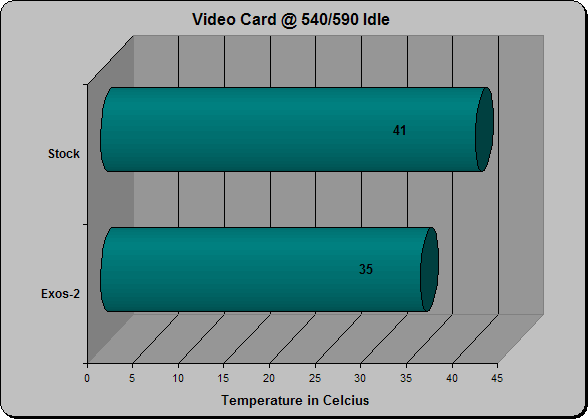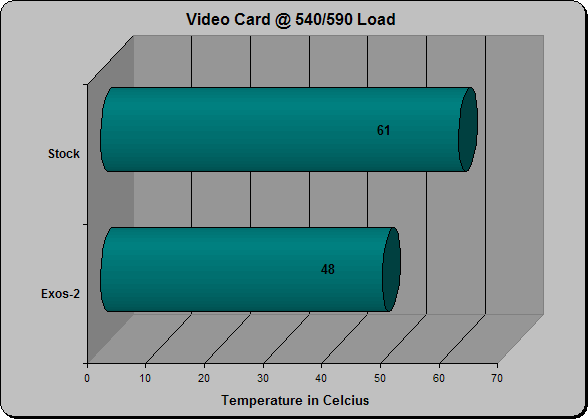 With such good temperatures using water cooling, I wanted to see how far I could push my video card. Using ATiTOOL I spent a couple of hours toying with different settings and testing them for stability with CS:Source. After an afternoon of gaming, the best overclock I found to be 100% stable was 585/609, not awesome, but not bad. As you can tell by the temperatures, the best overclock is more reflective of the card than the cooling system as even under load the cards temperatures did not break 55C.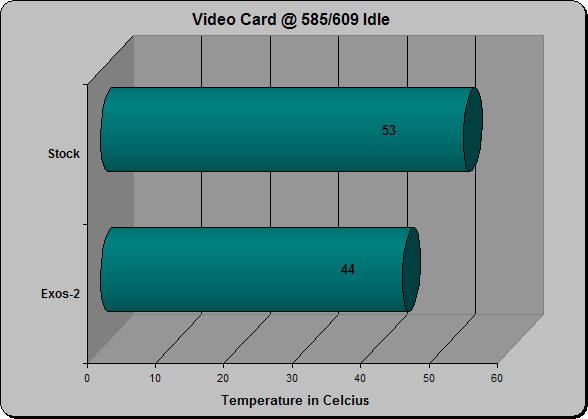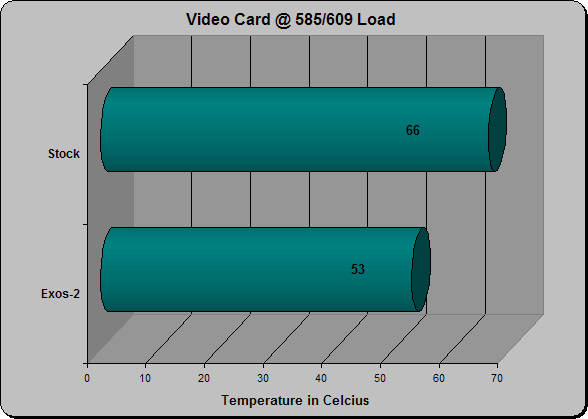 Finally we get to the HDD. Though good fan placement and air flow typically are sufficient when it comes to cooling, a HDD kept cooler will run better and last longer.
The Kolance HDD kit shows some pretty good readings over no cooler at all, dropping the HDD's temperature by 3-5C.
If a person had simply looked at the CPU block performance they might be disappointed, but by looking at the whole system and the results of our testing you should be as impressed as I am by the performance of Koolance's line of products.