Super Talent 2GB Mega Screen MP3 Player Review
By
Impressions and Conclusion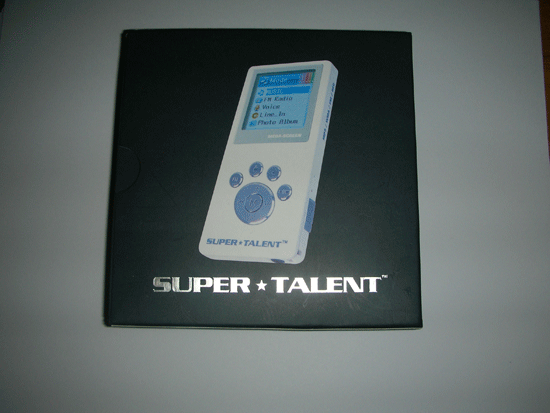 In the end, the reviewers impression of this player is that with the features of this player are great for the price. If youre looking for a light weight MP3 player, this is for you. This player can hold more than 350 MP3 at greater than 192KBPS, which is well over seventeen hours worth of music. Those of you that worry about a warranty will be happy to know that it's longer than 90 days as Super Talent put a one year warranty on their Mega Screen MP3 players.
There were some downsides that the reviewer came across. One is the battery charge time, and the battery life of the player. It takes a full four hours to charge the player and the battery life is only eight hours. For my preference that is not a sufficient battery life. The reviewer found himself charging the player every night, after solid use daily. Another downside was the menu navigation. The controls are rather difficult to get used to. It took the reviewer a good three days to get the hang of it. Yet another downside was the Random Function. It just doesnt work correctly. Sometime it would work after playing through an entire song, but most of the time it would just go to the next song in the player.
When it comes to pricing the Super Talent Mega Screen player is very reasonable as the 2GB version can be found for under $90 and the 1GB will only set you back $60. The 512MB version runs $52.53, which would be silly to buy when a 1GB version can be had for only $7 more and it's double the song capacity!
If you're looking for a last minute gift or just want to spoil yourself with an MP3 player be sure to take a look at the Super Talent Mega Screen series!
Legit Bottom Line: This MP3 Player is well worth the price tag. It has a robust feature list, and would be a great addition for any gym-goer.