Super Talent 2GB Mega Screen MP3 Player Review
By
Lets Talk about the Features
The absolute best feature of this player is its MP3 Player. It does exactly what an MP3 player should, it plays MP3s.
The Radio Function is a good added feature of this player. The channel scan is very sensitive, but the antenna is not very strong for receiving signals. The reviewer found that it worked best when outside or close to a window.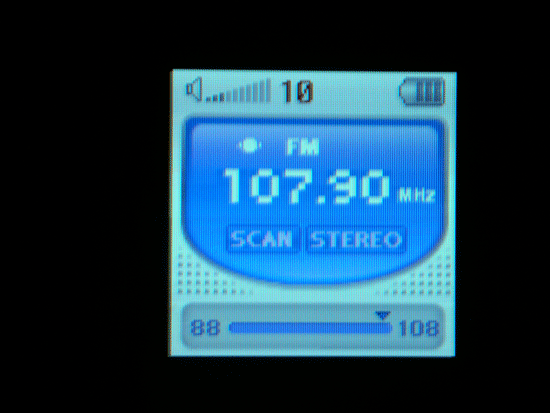 The Record Function works marginally well. Do not expect the audio recorded to be crystal clear for music, but the audio clarity is high enough so that you can record and listen to lecturers without any problems.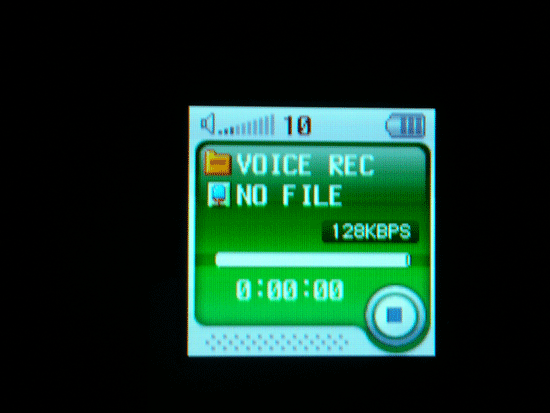 The Picture Display Function is also a nice feature. Pictures are clearly displayed, and at high quality. Unfortunately, pictures need to be in RAW format in order for the player to recognize them. Super Talent does include a Picture Conversion Program that can convert any picture to RAW. Another downside the reviewer found was that the player does not batch convert images, so if you have a large amount of pictures you would like to transfer it may take some time.
One very unique function this player facilitates is that it can play video. Once again, the player facilitates this through the use of a conversion program. The Conversion program can convert from a number of video formats to NXV file in LOW, MIDDLE, or HIGH Quality. The program converts files quickly, but the video output is not great quality. Even at the highest quality setting, videos tend to ghost. Also, the file size of videos can grow quickly with this conversion program. A twenty minute television show on High Quality quickly grew to over 650MB.
The player is easily installed on a Windows XP Computer with no Drivers Necessary. Windows Media Player 11 also recognizes it correctly, and works with all of its features.