Spire CoolGate 2011 CPU Cooler Review
By
Spire Coolgate 2011 Up Close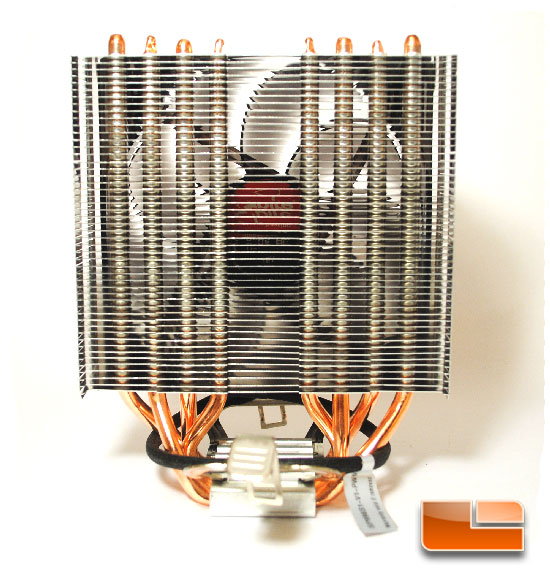 Taking a look at the Coolgate 2011 I was able to count 50 aluminum fins which are about 0.5mm thick and spaced approximately 1mm apart. The fins are soldered directly to the four 6mm copper heat-pipes.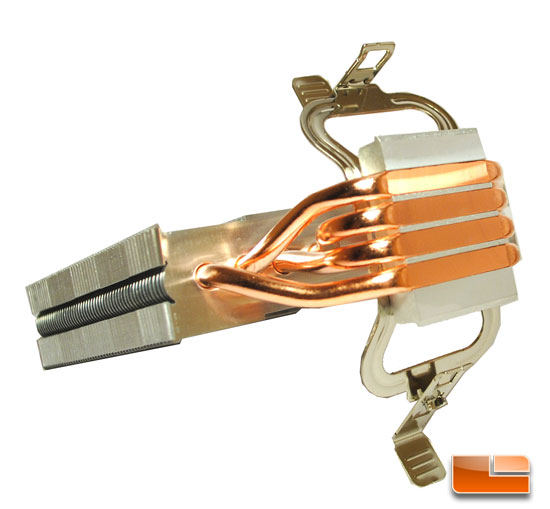 When we look at the base of the Coolgate 2011, you can clearly see that it is an HDT or heat-pipe direct touch style cooler. This means that the heat-pipes make direct contact with the CPU which means better heat transfer into the fins. Youre also able to sneak a peek at the mounting system that is used by the Coolgate 2011.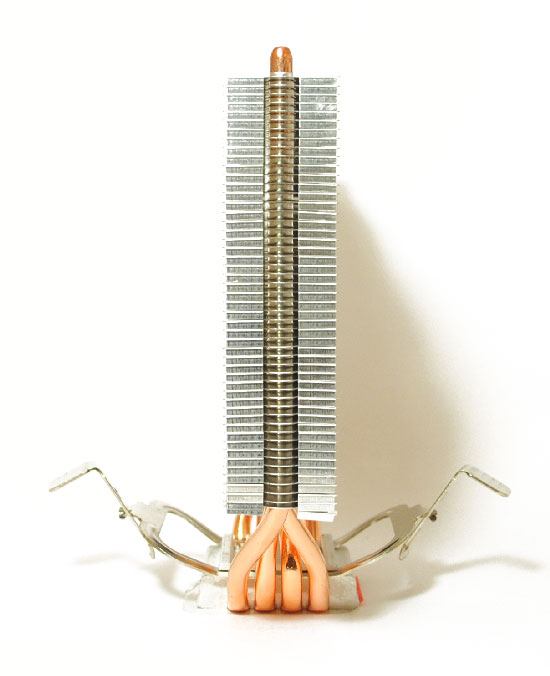 Moving around to the side of the Coolgate 2011, we are able to get a closer look at the heat-pipes. Youre able to count that there are four of them and again, they measure 6mm in diameter.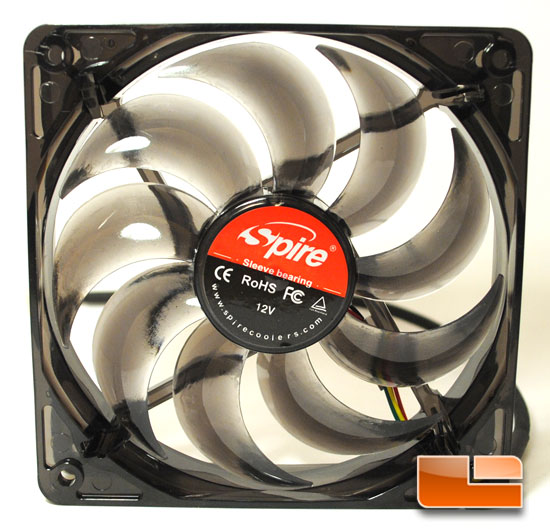 The 120mm PWM fan that is included with the Spire Coolgate 2011 HSF is called the BlackStar. The Spire BlackStar fan measures 120 x 120 x 25mm (LxWxH) and features nine blades with a sleeve bearing that has an estimated life of 30,000 hours. This fan has a rated speed of 800-1,600 RPM and at full speed it is capable of pushing 71 CFM at 19dBA.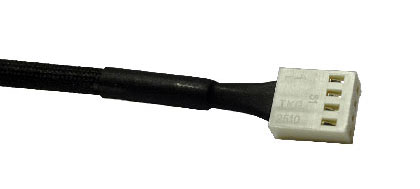 Here is a closer look at the 4-pin fan header on used on the Spire BlackStar fan. You can also see that they sleeved the cable, which is very nice.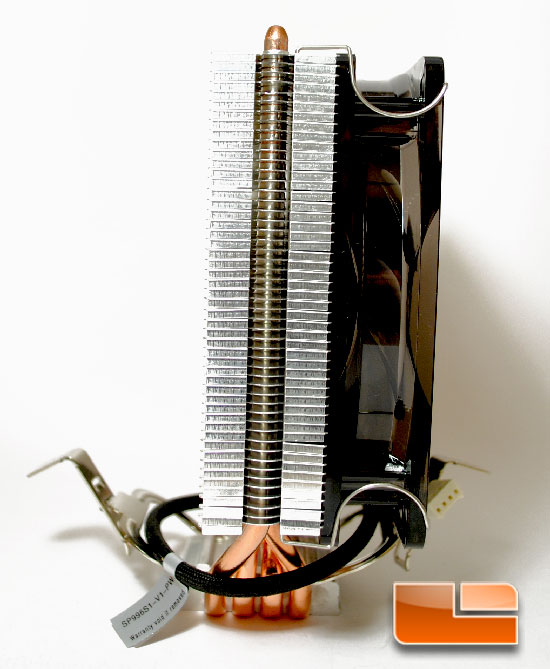 With the fan attached to the Coolgate 2011 we can see that the cooler isnt much thicker than the fan itself, which lets us know that this is far from the large, cumbersome cooler that some are used to dealing with.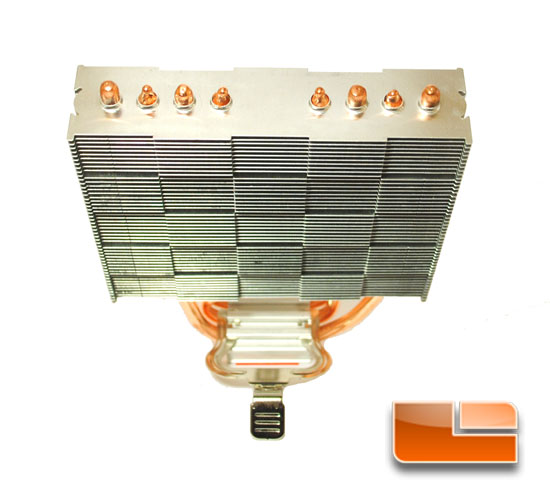 Looking at the top of the Coolgate 2011 gives us a good look at the unique pattern the fins are arranged in. This unique pattern on the fins allows for more surface area and therefore more cooling capability. This angle also gives us a look at the copper heat-pipes again.