SK hynix Gold P31 M.2 NVMe SSD Review in 1TB and 500GB
By
Final Thoughts & Conclusions
The SK hynix Gold P31 NVMe SSD seemly came from nowhere, but it has arrived and is a damn good drive. In fact, this is arguably one of the fastest PCIe 3.0 drives that has ever come to market and it did so at lower than expected price points. It isn't every day that you get such good performance at a great price point and that is what makes the SK hynix Gold P31 a winner. It constantly finished at the top of charts and we managed to exceed the drives rated sequential speeds of up to 3.5 GB/s read and 3.2 GB/s write. Outstanding!
The drive also ran fairly cool and can easily be used on both laptop and desktops without needing to worry about thermal throttling or heat being an issue. All Gold P31 SSDs are backed by a 5-year limited warranty and the 1TB drive that we tested in this review has an endurance rating of 800 TBW. That endurance rating is likely very conservative as other companies are offering double that with the same reference drive featuring identical components.
What are the bad things about the SK hynix Gold P31? It is tough to find flaws with this drive, but it does lack AES 256-bit hardware encryption. Lacking encryption won't be a deal breaker for most consumers though as it is a feature that is seldom used by gamers and content creators.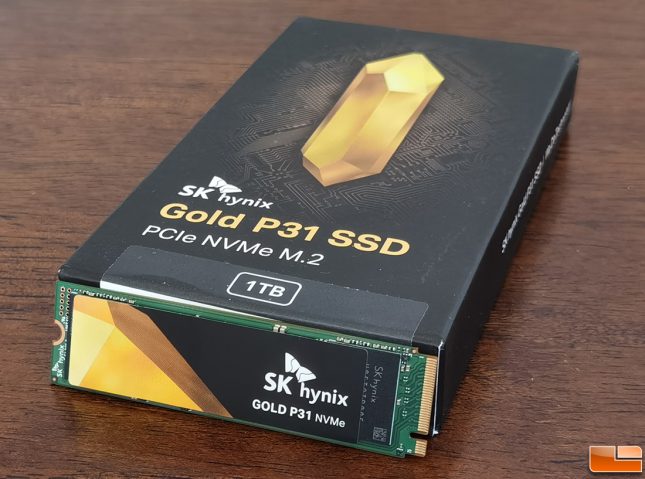 Pricing on the SK hynix Gold P31 1TB model is $134.99 ($0.13 per GB) and the 500GB model is $74.99 ($0.15 per GB). This drive series just came out in August 2020 and these street prices match the drives actual MSRP. There are no limited time coupons or rebates to stress about. Not many drives are priced this aggressively nor offer the level of performance delivered by Gold P31 SSD. We've benchmarked nearly 30 SSDs on our AMD X570 test platform and the SK hynix Gold P31 SSD managed to finish near the top in every single one of our tests. That is not easy to do and it just goes to show how good this drive really is. It manages to beat the latest drives from big name drive makers like Samsung and Crucial more times than not. It also does that at an impressive price with the backing of a 5-year warranty.
This drive is on the top of our list for PCIe 3.0 NVMe SSDs and has earned our highest honor: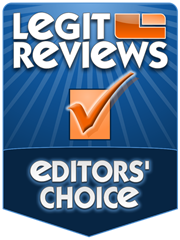 Legit Bottom Line: The PCIe 3.0 market is mature, but the SK hynix Gold P31 NVMe SSDs with 128-Layer TLC NAND Flash managed to shake things up with impressive performance at a low price point.