Sapphire Pulse Radeon RX 5600 XT 6GB OC Review
By
Metro Exodus
Metro Exodus is an epic, story-driven first person shooter from 4A Games that blends deadly combat and stealth with exploration and survival horror in one of the post-apocalyptic wasteland of the former Russian Federation. It is the third installment in the Metro video game series based on Dmitry Glukhovsky's novels, following the events of Metro 2033 and Metro: Last Light. This game title was released in February 2019 and received mostly positive reviews.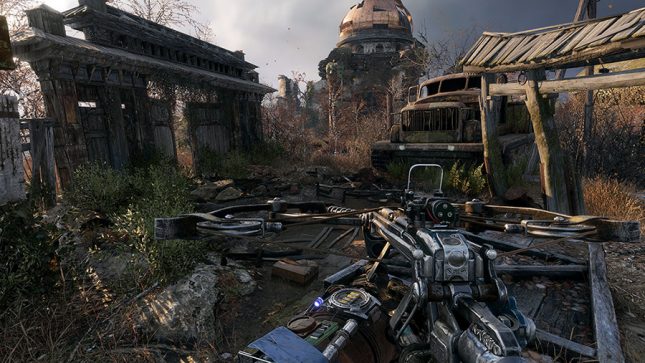 Metro Exodus features the 4A game engine developed by 4A Games. This game engine was first released in March 2010 with the launch of Metro 2033. It supports Direct3D APIs 9, 10, 11, and 12, OpenGL 3.2, along with NVIDIA PhysX.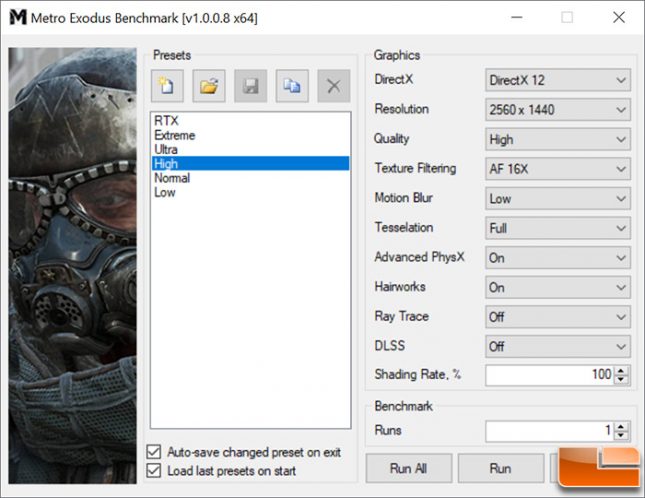 We tested Metro Exodus with the 'High' graphics quality preset with the DX12 API.