Sapphire Pulse Radeon RX 5600 XT 6GB OC Review
By
Sapphire Radeon RX 5600 XT Overclocking
To overclock the Sapphire Pulse Radeon RX 5600 XT we took a few minutes to try out the new overclocking tool in Radeon Software Adrenalin 2020 Edition.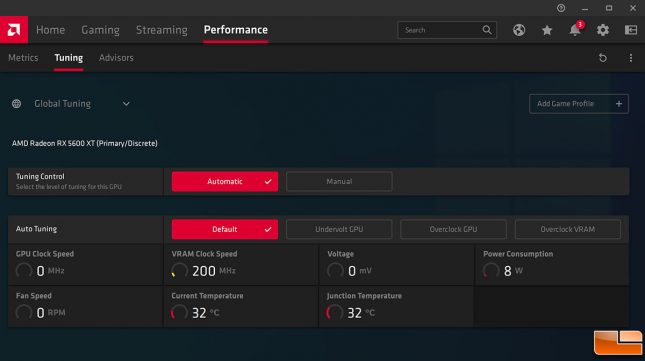 We used the applications built in 'Auto Tuning' setting to see what it suggested the core overclock should be.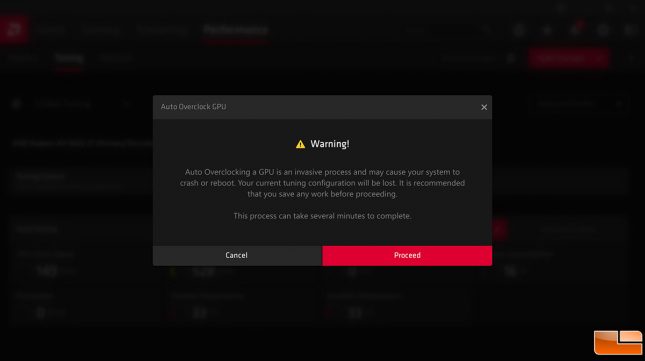 After the quick scan completed it showed that our 1750 MHz boost clock should be able to be increased to 1800 MHz.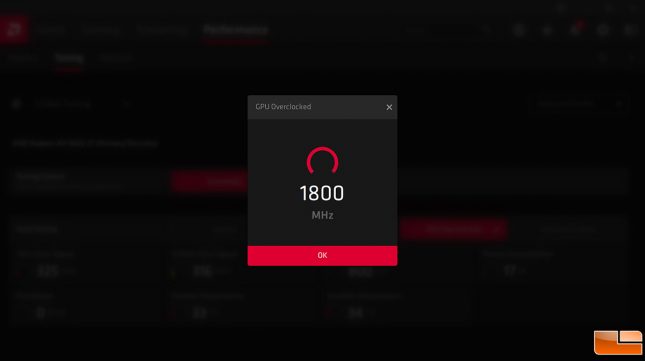 We left this 'GPU Overclocked' option enabled under the automatic settings and ran 3DMark to see if there was any change. Without any overclock on the Sapphire Pulse Radeon RX 5600 XT we were getting an overall score of 7,954 points in 3DMark Time Spy.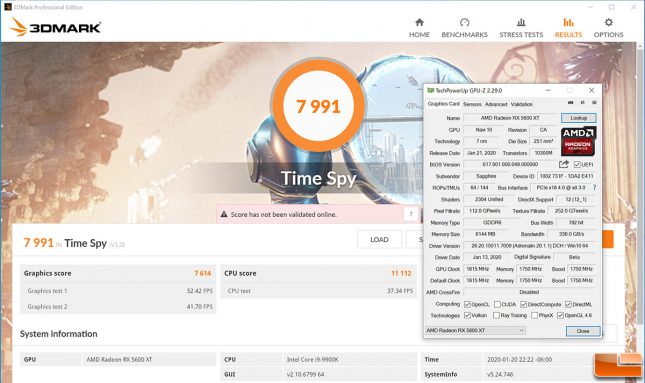 With the GPU overclock enabled our overall score improved to 7,991 points in the overall test and 7,614 for the Graphics score. This is a modest 0.5% bump in overall performance by using the built-in overclocking utility.
Let's wrap up this review!