Sapphire Pulse Radeon RX 5600 XT 6GB OC Review
By
IndigoBench & Sandra
Indigo Rendering Benchmark 4.0.64
IndigoBench is a standalone benchmark application based on Indigo 4's advanced rendering engine, useful for measuring the performance of modern CPUs and GPUs. Due to the use of industry-standard OpenCL, a wide variety of GPUs from NVIDIA, AMD and Intel are supported.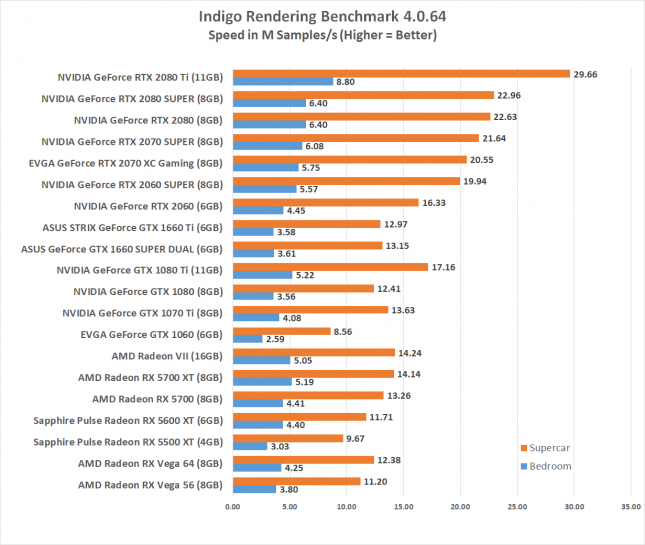 SiSoftware Sandra GPGPU Testing
We fired up SiSoftware Sandra Titanium 2018 (version 28.69) to look at GPGPU performance on the new NVIDIA and AMD GPU performs. This benchmark isn't really aimed at gamers, but some will likely find the results interesting.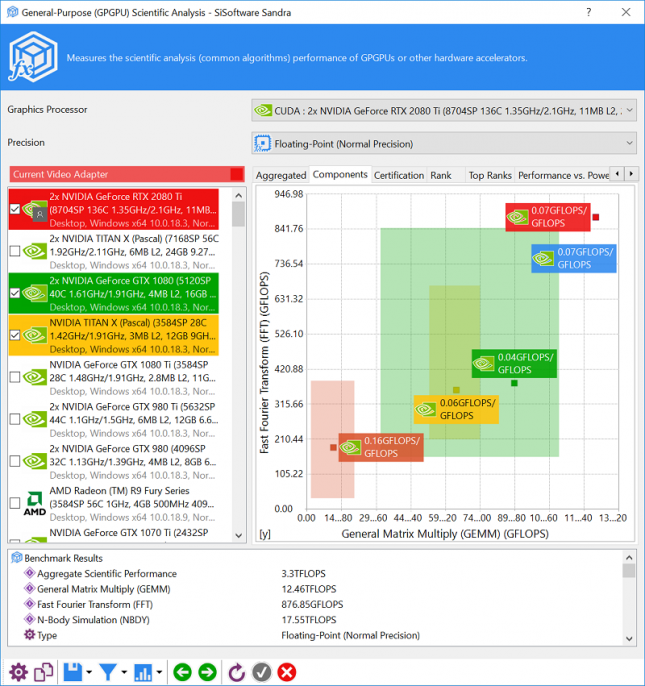 We ran the Sandra General-Purpose (GPGPU) Memory bandwidth tests on our group of test cards and the results are found below.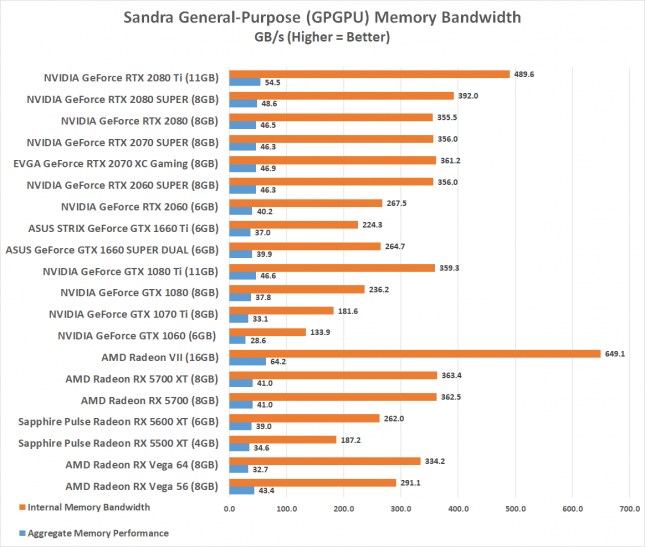 Results: The Sapphire Pulse Radeon RX 5600 XT has 40% more memory bandwidth than the Radeon RX 5500 XT and that is critical for gaming performance. It also might matter for other GPU workloads that rely heavily on memory bandwidth.